Testimony of the Day
Photo Testimony: "Maria, I have been a HUGE fan of your blog for over a year now. I bought just about every book that you have published!
Ketogenic diet not only changed my life, it has changed my whole family.
Just like you, I adopted my daughter Michelle. We were in the process if adopting from Guatemala when international issues suddenly made that impossible. Less than three months later, a barely two lb baby was born to a birth mother who decided to place her daughter. I spent a whole month in the NICU holding her, feeding her, changing her…. She got bigger and stronger every day. The Neonatologist told me that she was estimated to be 8 weeks premature, she had a traumatic delivery. Birth-mom had no pre-natal treatment, and baby's heart stopped while inside the womb and needed emergency resuscitation. We were to expect developmental and neurological complications.
Everyone that I met kept telling me, "Do you think that adopting this child is such a good idea. Biracial, neurologically damaged, & family history of mental illness?"
I said, "Hey, that's my kid your talking about. Btw, your kid just ate his own poop!"
I was so busy and overjoyed being a Mom, moving from FL to Boston with a 6 mo old, starting a new job, etc… I neglected my health. Boom! Type 2 diabetes. That is when I discovered ketogenic diet, your books, recipes, etc.
To date, I lost over 100 lbs (and counting). My now five-year-old us better than normal. She reads and writes at THE FIRST GRADE level!  When I changed my diet, all of a sudden her interest in food changed towards the types of food that I ate. Her favorite is "Yum-tella waffles" from your combined cookbook.
My husband no longer needs statins and I am completely off my Diabetes meds!
I love the fact that we share soooo many common interests: kids, cooking, keto, exercise (I was a BIG athlete too).
Have a great day. Thank you for your blog & books!"
To get started on your transformation, click HERE. 
The KETONE Zone
I get a lot of questions about what is a good ketone (or ketone body called β-Hydroxybutyrate) level and what is bad.  I also get a lot of people saying "my doctor says ketones are bad and can cause ketoacidosis".  This is a great chart to help explain what the difference is. Ketosis is defined as blood ketones of about 0.5 to 3.0 mmol.  You can test your blood ketones with this (http://astore.amazon.com/marisnutran05-20/detail/B00F4C2160).  The optimum ketone level for weight loss and healing is in the 1-3 mmol range. You can go above 3 in intermittent fasting or extended fasting, but from a ketone body standpoint, there isn't any additional weight loss or healing benefit.

 (above chart for Dr. Steven Phinney presentation)
Ketoacidosis is a state where blood ketones reach 15-20 mmol.  This state can be harmful and even kill you.  But comp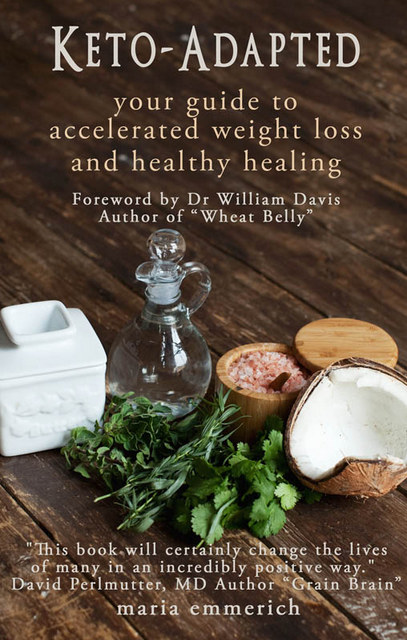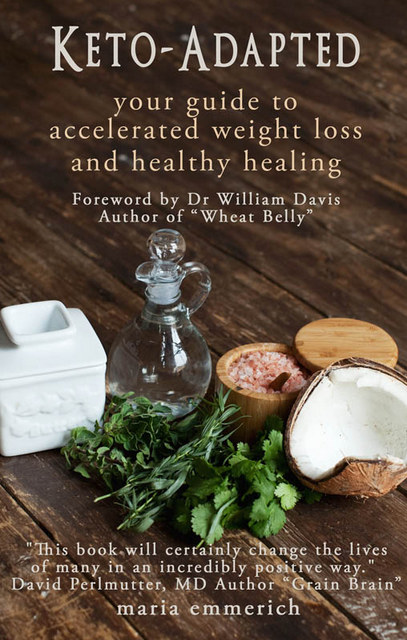 aring this level of ketones to a level of 2 or 3 is like comparing drinking a liter of water or drinking 7 liters of water.  Yes, you can die from drinking too much water.  The only time that ketoacidosis is ever really reached is when a type 1 diabetic doesn't manage their insulin.  Otherwise our body is good at removing ketones from the blood stream and rarely would you see ketones above 5 mmol from diet alone.
If you would like to read more on how to become keto-adapted with a "well-formulated" diet, check out my book Keto Adapted.
Click HERE to get a limited edition of the Hard Cover.
Click HERE to get a soft cover.
Thank you all for your love and support!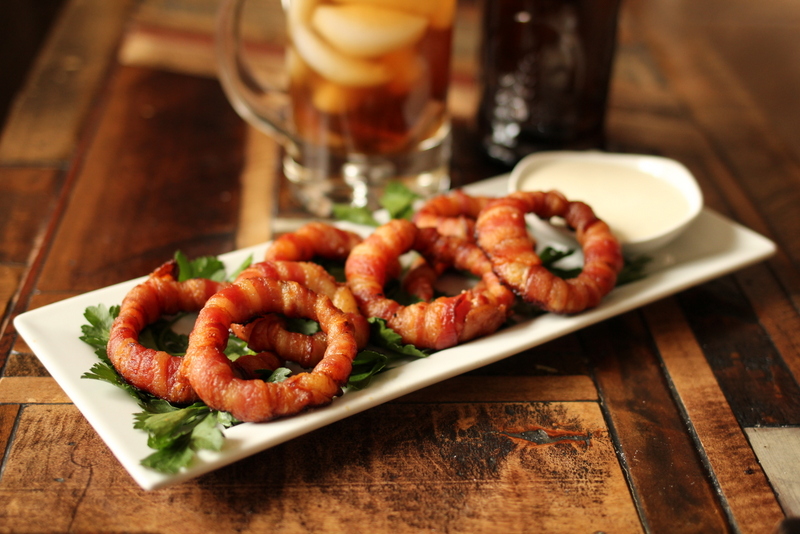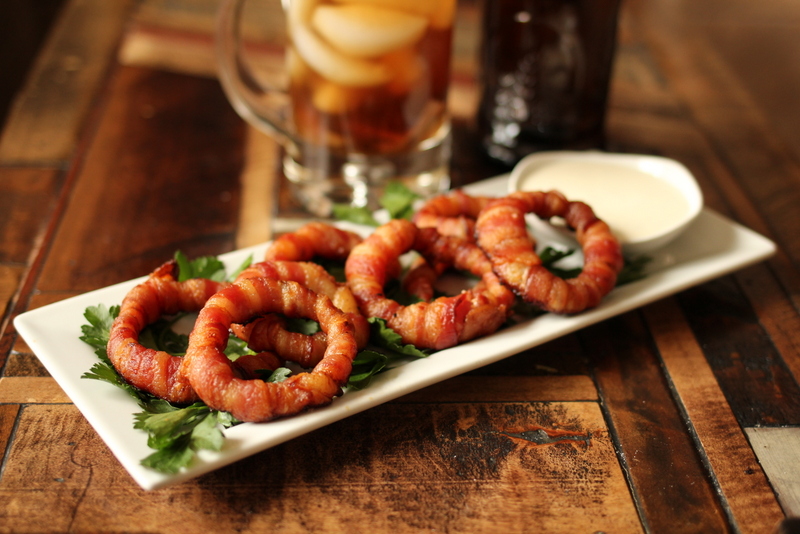 I absolutely love caramelized onions and bacon on my burger (on a Protein Bun, of course). So someone mentioned I should combine the two?!   Thanks for the idea!
Low Carb Onion Rings
Ingredients
3

large organic sweet onions

24

slices

1 pound smoked bacon (don't get maple bacon like I mistakenly did once)

OPTIONAL DIPS:

1

cup

hollandaise

1

cup

avocado hollandaise

1

cup

guacamole

1

cup

"healthified" ranch dressing
Instructions
Turn your oven to 375 degrees F.

Slice the onions into 2/3 inch rings. Reserve the small inside rings for other recipes; you want large rings that are easy to wrap in bacon. Some rings may be small enough to use 1/2 slice of bacon.

Wrap each onion slice tightly in bacon and use a toothpick to hold in place.

Place onto a cookie sheet (with edges!) and bake for 25-30 minutes.

Serve with desired dipping sauce.

TIP: Use thinly sliced bacon, thick bacon is very difficult to wrap around the onion ring.
Notes
NUTRITIONAL COMPARISON (per serving: 6 onion rings)
Traditional Onion Rings = 276 calories, 15.5g fat, 3.7g protein, 31.5g carbs, 0.4g fiber
"Healthified" Onion Rings = 147 calories, 8.8g fat, 8.2g protein, 3g carbs, 1.6g fiber
60% fat, 31% protein, 9% carbs
 Another great Testimony!
"I've been eating the Maria way for about a year now. Today I went for my biometric screening that's required for my insurance through work. This was the first time in my life that my cholesterol levels were normal….in fact, everything else was either "normal" or "optimal." I'm thrilled that I can actually see and feel the results of something I've worked so hard at!! Thank you Maria!!" – Mary