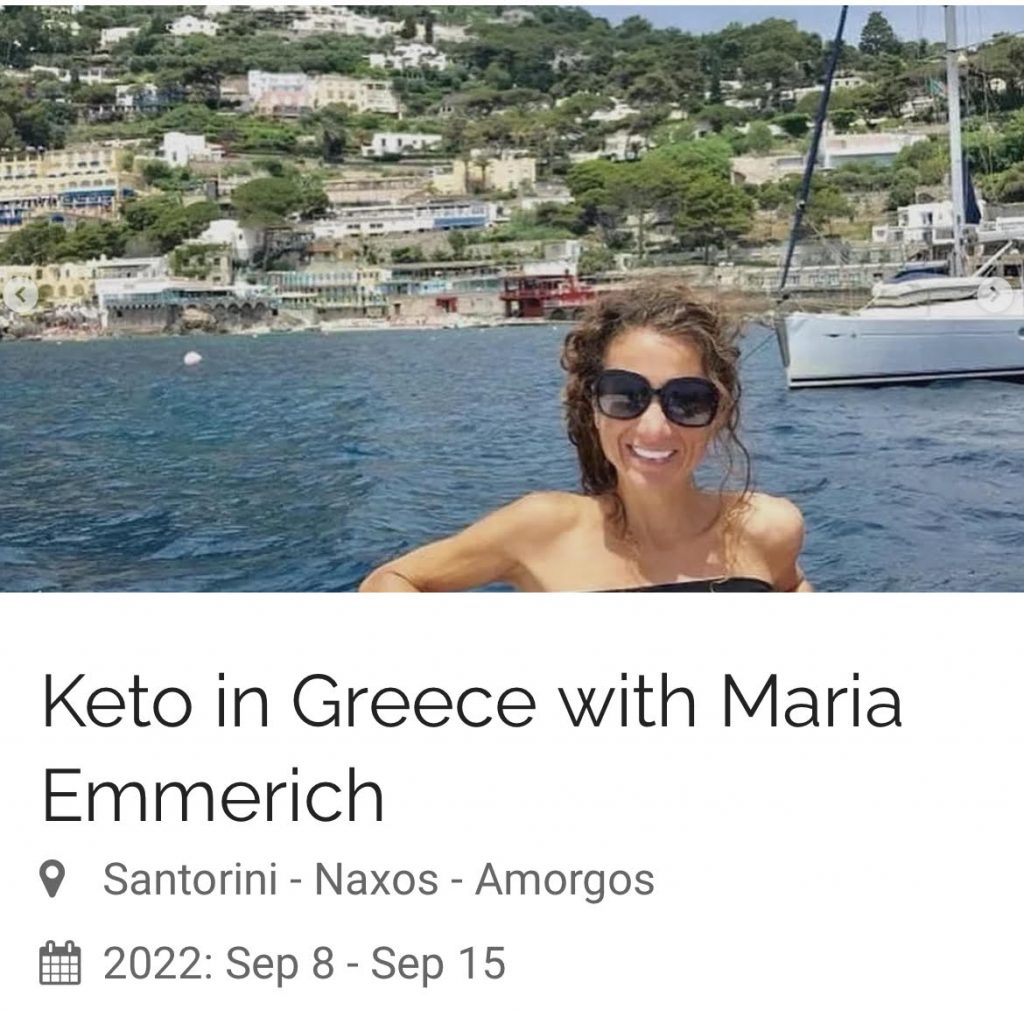 Who wants to come to Greece with me?
You helped pick Greece as our next adventure together and I couldn't be more excited!
This trip will open up for registration this Friday and the first 8 guests will save $200! So mark your calendars!
What a great Valentine's Day gift!
I personally never thought I would like a guided trip but it is the BEST way to travel!
Everything is planned for you! Best hotels, best transportation, best activities are planned, best restaurants are reserved! No stressing out about details!
We will visit Santorini, Naxos, Amorogos, Keto Cooking Classes, Catamaran Cruises and more on this amazing keto trip!
We will explore the famous islands of Greece while sampling the local cuisine and soaking in the gorgeous views! We will cross the caldera in Santorini, sail on the crystal blue waters surrounding Naxos, and sample delicious Greek foods on Amorgos.