Keto Trip to Bali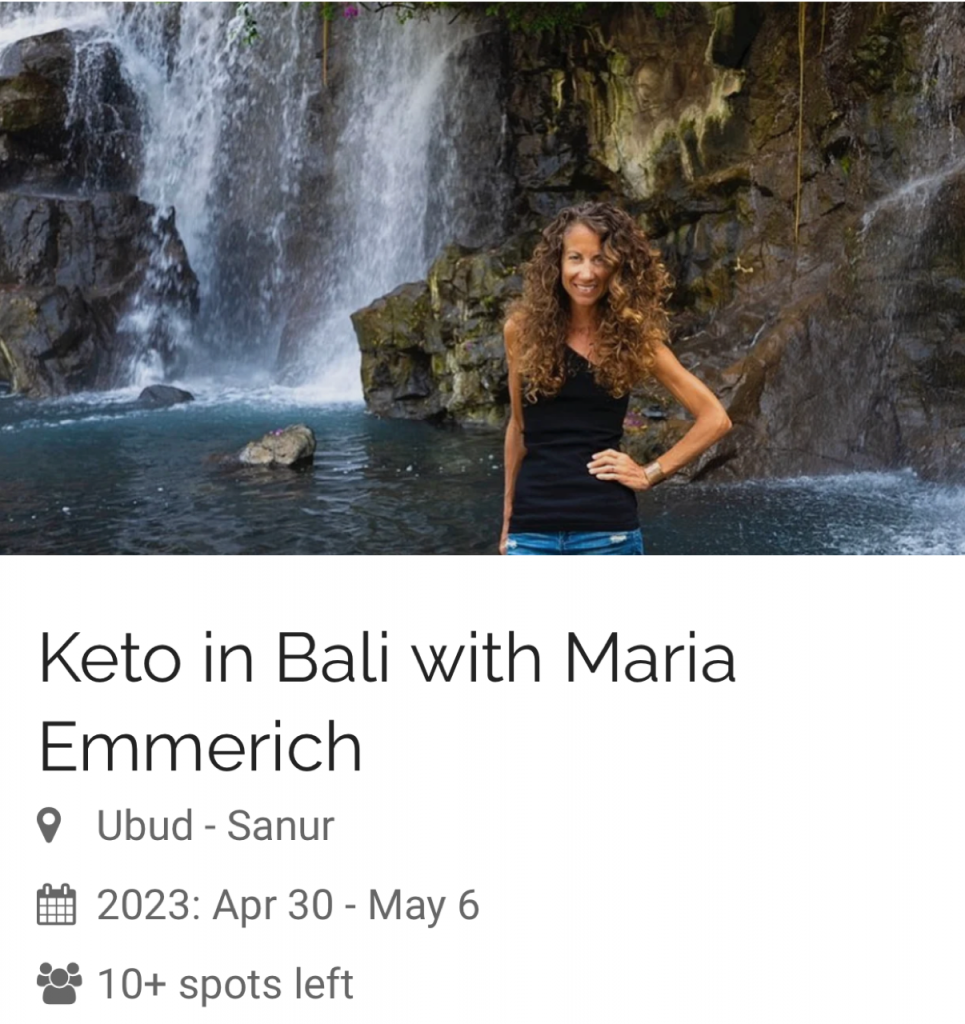 Who wants to come to Bali with me?
The trip to Greece filled SO fast that I was asked to lead another trip and now we are going to BALI!
It's been a dream of mine to go to Bali!
We will have keto cooking demos and SO much fun!!!
You helped pick Bali as our next adventure together and I couldn't be more excited! A cool thing about traveling to Bali is that Bali is very affordable!
This trip will open up for registration this Friday and the first 8 guests will save $200! So mark your calendars!
Early Bird Price: $2,395
Regular Price: $2,595
What a great gift idea!
I personally never thought I would like a guided trip but it is the BEST way to travel!
Everything is planned for you! Best hotels, best transportation, best activities are planned, best restaurants are reserved! No stressing out about details!
There is NO JUDGING on my trips! If you do not want to eat keto, or you want to bring a friend or spouse who does not eat keto, NO WORRIES! Feel free to enjoy whatever your heart desires, however, if you want to eat keto, we will have the most delicious keto food offered to us!
We will explore exotic beaches, play with monkeys, shop local markets, tour beautiful temples, enjoy traditional Balinese food and make friendships that will last a lifetime. Bali is a magical place with an abundance of beaches and breathtaking views.