Instant Pot Hard Boiled Eggs YouTube Video
Many of you know that I have a new cookbook out called Keto Instant Pot Recipes book! But this is not just any Instant Pot cookbook. This keto cookbook has a ton recipes with BOTH Instant Pot directions AND slow cooker directions! I also started an Instagram account on my favorite Keto Instant Pot Recipes and giveaways called @KetoInstantPotRecipes!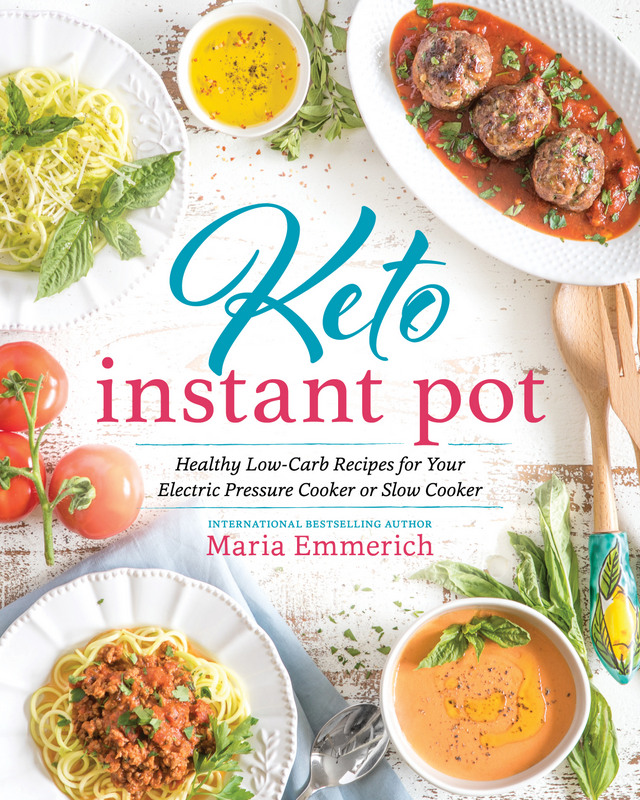 If you do not have an Instant Pot yet, I have to tell you, I am not a gadget girl and I adore my slow cooker. I like the idea of filling my slow cooker the night before, place the shell in the fridge overnight and turning it on in the morning and allow the meal to cook while I am working or exploring nature all day. However, the Instant Pot was easy to fall in love with. It is also a slow cooker! And on days when I forget to plan ahead, I can make a delicious meal in minutes. Click HERE to find the Instant Pot I love. 
One thing that I always make for gatherings are my deviled eggs and now I enjoy making them much more because peeling eggs has become so much easier now that I boil them in my Instant Pot! Check out this video to see how easy it is!
TESTIMONY OF THE DAY
"Last winter I was tired all the time, migraines almost daily and a size 12/14 & hated all pictures of me. I felt awful. I knew it was time for a change! I had gotten a new puppy and was reading all I could on what to feed her and keep her healthy! That's when I knew I needed to start taking care of me! I started looking into Paleo and then saw more about keto and decided to try it! I went to a integrative medicine doctor and got labs done…my liver enzymes were off, showing a fatty liver, thyroid levels off, low in Vitamins B and D, etc. I was kind of a mess!
I started keto and thankfully a month into it I found the Emmerich's and read their book Keto! I bought all of Maria's cookbooks and started cooking amazing keto recipes! I ate better and more delicious food then I ever have! In 6 months of doing keto I have lost 50 lbs and down to my goal size 4! My migraines went from daily to maybe 1 or 2 a month during my cycle and I just had labs again and all were back to normal!! My good cholesterol even went up!! I truly believe it's keto and getting the inflammation out of my body that has helped my migraines and made me feel awesome and back to normal with all my labs! This is a lifestyle that I love and never want to change! Thank you Maria for all your amazing recipes that make this lifestyle so fun and amazing! I never thought in 6 months I could be where I want to be and in my goal size! I can't wait to see what I look like after a year of keto!" – Joni
Most people I consult are doing keto totally wrong. Get fast results with the my NEW Keto School!