TESTIMONY OF THE DAY
30 Day Accelerated Testimony: "Here is my before and now (not after because I'm not finished yet) I started at 212 and these pants were too tight. My painful acne is gone. Joint and muscle pain is gone. I feel awesome. My journey started when I wanted to clear up my painful cystic acne. I realized it had to come from something I was eating but I didn't know what. My boyfriend would get sick after poker night and drinking beer so we decides to see if gluten was his issue (I was excited he was in board). After getting the inflammation to improve I decides to keep making changes. That's when I discovered Maria Emmerich and I gave up sugar. I feel amazing.
My friends have noticed and want to know my diet plan. I know now that I will never be able to go back to my old unhealthy eating. This has been such a life changing (and saving) process for me. Add yoga and Pilates into the mix and I am one centered, happy, and excited girl. I just had my 37th birthday and I feel like I did as a teenager ( light, low stress, and able to take on the world). Thank you both for giving me the tools to make myself a much better me. I love the new me." – Christy
To get started on your path to health and healing, click HERE.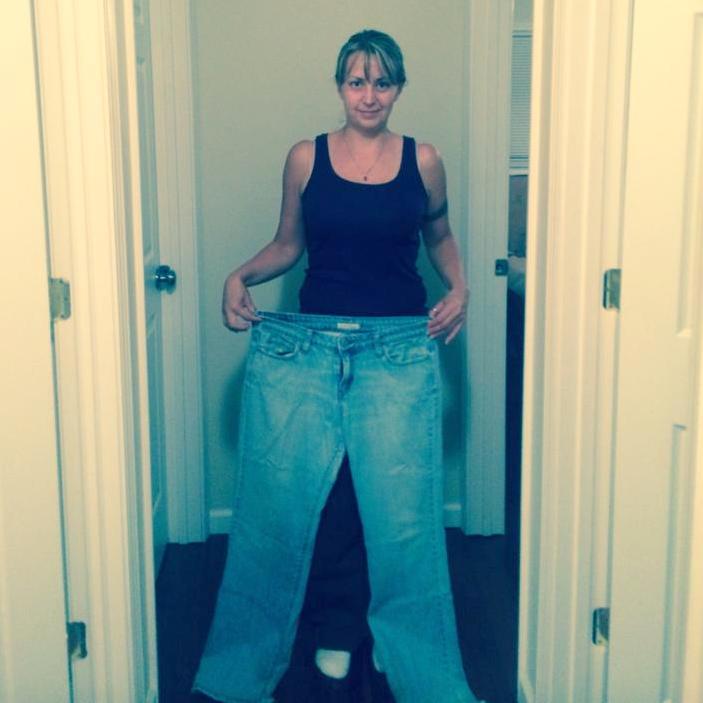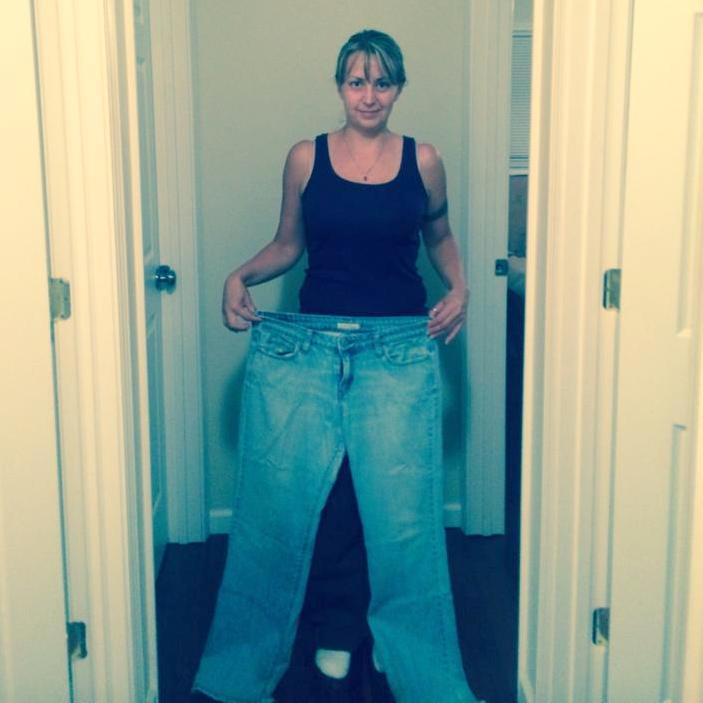 HOMEMADE PERFUME
My favorite place to go on a mini vacation is Sundara Spa in the Wisconsin Dells. It is a sanctuary like no other. At first I didn't like it. It was almost too peaceful! There are "quiet" rooms and no cell phones are allowed. I almost had separation anxiety! lol But after an hour at the spa, I was totally relaxed and finally enjoyed a book cover to cover.
Anyway, at Sundara, they have a "Hydrating Mist" that you spray on your body after you do a body scrub and I always LOVED that smell. Craig was so thoughtful, he ordered me a bottle for Valentine's Day. That smell immediately brought me back to memories of Sundara and I soon used up the bottle.
When I went online order another bottle, I was shocked at the price and didn't order it. But I mentioned this to my friend Julie who does massage therapy and she said, "make your own!" She helped me look up the oils they used and I quickly jumped onto my Amazon Prime account. Each oil I needed cost about $4 a jar. I saved a copious amount of money by making my own! Thanks Julie for the recommendation!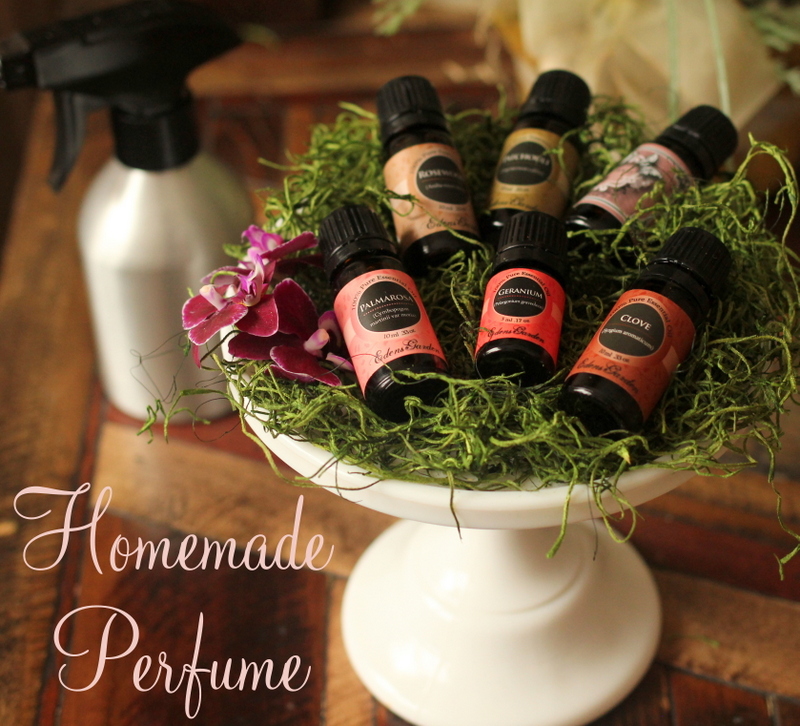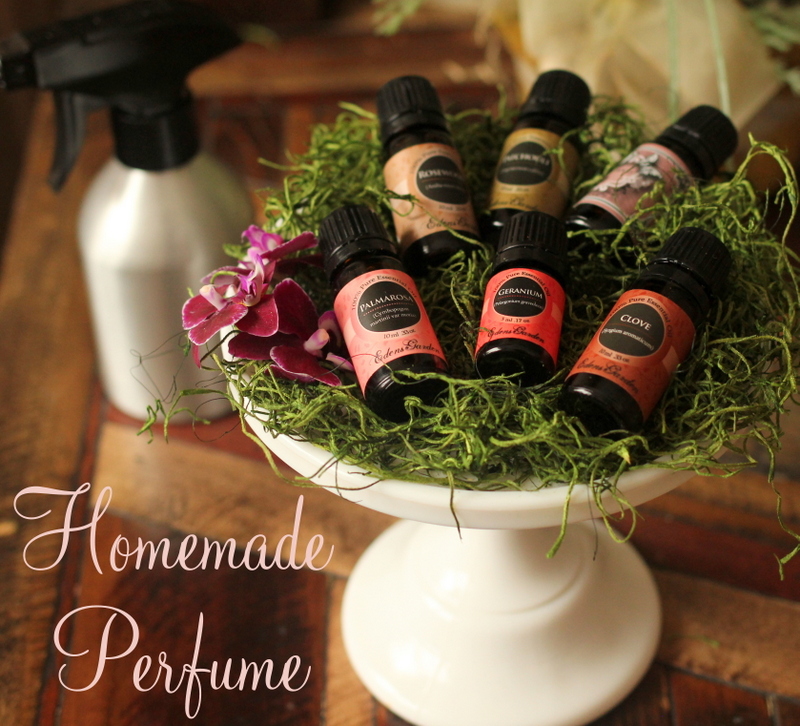 WHY HOMEMADE PERFUME
Everything that you put on your skin gets absorbed and can create a toxic liver… I even had a client get out of the danger zone of high liver enzymes just by changing her topical make up and skin lotions! Your liver governs how effectively you lose weight as well as our moods.
In my new book Keto-Adapted, I included a chapter on Tips for Success. I like to make new goals for health all the time. If you do something 16 times in a row, it becomes a habit. This chapter was meant for you to pick new goals to work on and once you accomplish those, pick a new goal to work on for 16 days. Number 22 is all about your topical products. Here is a snipet from my book:
#22: Change your skin care and topical products. The liver can become congested from not only the foods you eat, but all of the make-up and soaps you use on your skin! I had one client who had her liver enzymes go back to normal once she ditched all of the lotions and make-up products she was using!
Remember the health and fitness magazines I referred to in chapter 2 on pure protein and fat? Well, I despise them for a whole other reason. I realized that the entire magazines are filled with nothing but advertisements, even the articles. I flipped through one magazine's ten-page spread on its top choices for make-up and lotions. If the magazine writers really knew what happened to your body when you put those toxic chemicals on your skin, they wouldn't be pushing fake tanners and toxic sun screens.
Everything you put onto your skin gets shuttled into your bloodstream just as if you ate it. Think I'm crazy? There is a huge pharmaceutical industry that uses topical patches and lotions for medical use. Many times, the topical medications are absorbed better than oral ones. So it would be silly to dismiss the effects of all of the toxic junk we apply daily.
Stop and think about everything going on your skin and gums:
Toothpaste and/or mouthwash
Shampoo and/or conditioner
Soaps
Lotions
Make-up
Deodorant
I am one to enjoy wearing a light perfume. I love Elizabeth Arden's Green Tea, but dare I put it on my skin? Absolutely not! I put it on my clothes. I suggest you start doing the same.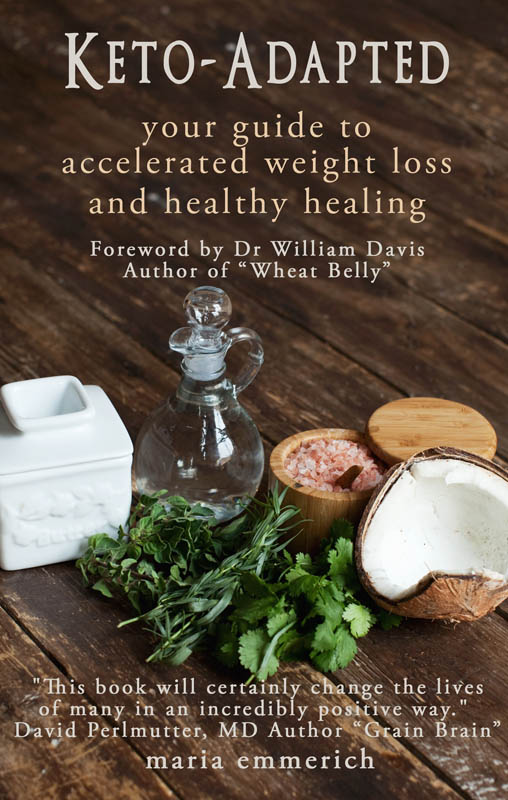 To read more, check out my book Keto-Adapted.
 If you would like to help out a small family, rather than large business, I am happy to announce that you can now get my books as a high quality ebook that works on any platform. Plus, most of the profits don't go to Amazon or apple! 
Click HERE or select "My Books" above to get your copy now
!
Click HERE to get a limited edition of the Hard Cover.
Click HERE to get a soft cover.
Thank you all for your love and support!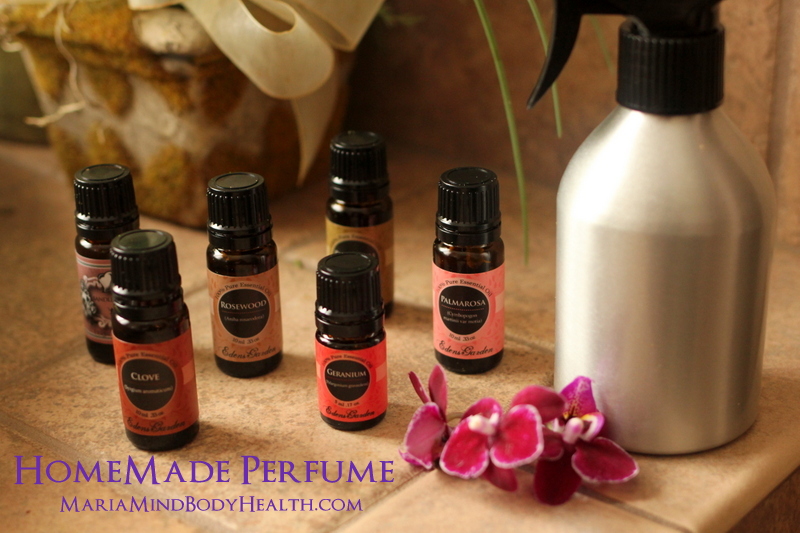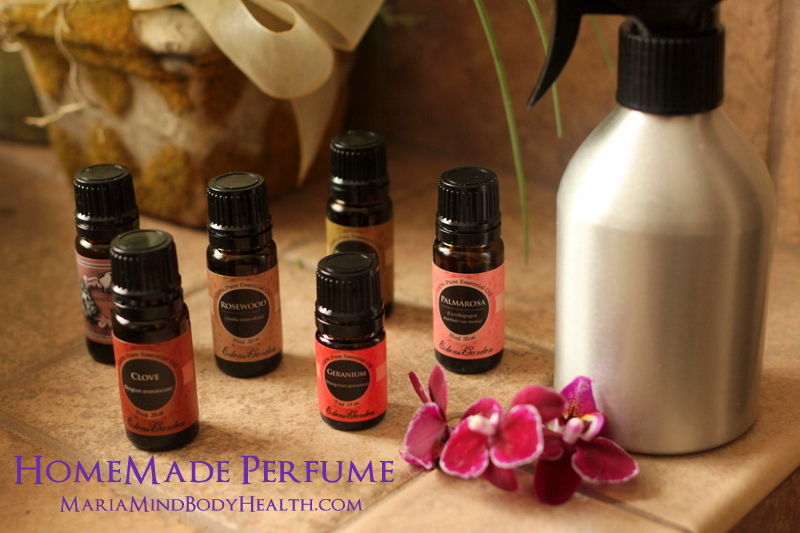 Click HERE to find the oils and perfume spray bottle. It is so easy to make and makes an awesome gift!
Homemade Perfume
Ingredients
12

drops Sandalwood oil

12

drops Rosewood oil

12

drops Geranium oil

12

drops Clove oil

12

drops Lavandin oil

12

drops Palmarosa oil

12

drops Patchouli oil

Water to dilute
Instructions
Place oils in a perfume spray bottle. Add 1 cup of water to dilute and spray as needed!
Another Great Testimony
"We started keto lifestyle 2 weeks ago I have lost 5 lbs and my husband has lost 7lbs !!! I haven't read your book yet but my mom has it so I will after she is done. I follow you on fb and Pinterest. I also have read a lot on your blog. I love your recipes and all your info. Thanks!!" – Nichelle