BACON MAYO
If you haven't noticed, I do not allow advertising on my site.
I just didn't agree with some of the products that were advertised. They were keto products, but they were unhealthy and I would never personally eat most of the products. It was hard to say no to blog advertisements; they pay thousands of dollars a month, but I just felt uncomfortable about having the products I didn't recommend on my website.
Instead, I have created a shopping list where you can find all the healthy ingredients that are difficult to find in the grocery store (and if you do find them, they are often very expensive).
I have done a lot of detective work and found the lowest prices on for all of the products I use and love. Everything from food like sugar free bacon to make my bacon mayo, pantry items, kitchen tools like my favorite stick blender to make the baconnaise! As well as other tools like an ice cream maker to make my easy ice cream, the top supplements to help speed up weight loss and healing, and skin products are on my list.
I rarely waste time in the grocery store because I find everything online for a way better price!
All you have to do is click on the words in my recipes and it will take you right to the correct item. If you add them to your cart I get a tiny commission that helps me afford to keep practicing recipes (Recipe experimenting can costing me a fortune, but I love helping!).
I also have GREAT GIFT IDEAS on the list!
Happy Shopping and THANK YOU for all your support!!!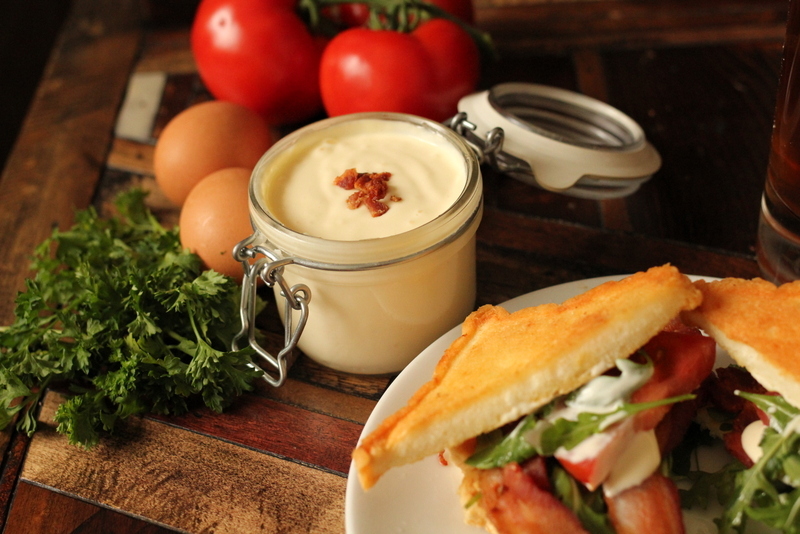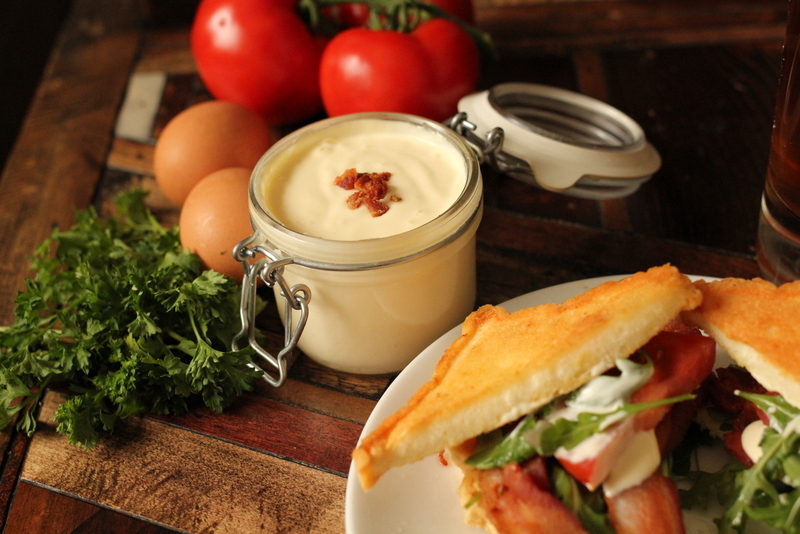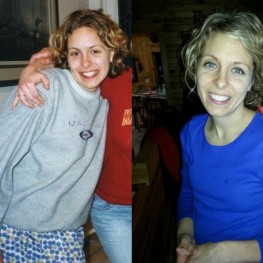 Baconnaise
Ingredients
2

egg yolks

3

tsp

lemon juice

1

cup

liquid bacon fat

not too hot

1

tsp

Dijon mustard

optional, to help emulsify
Instructions
Place the yolks into a food processor (or in a wide mouth mason jar) with the lemon juice and mix until well combined.

Turn the food processor on low (or use a stick blender on low) and slowly drizzle the liquid bacon fat into the yolk mixture, drop by drop in the beginning. If you put too much oil at once, it will separate.

As you add more bacon fat, the emulsion will form and the mayonnaise will start to thicken and you can pour the fat in faster.

Once you add all the bacon fat, and add the mustard and taste your creation. Add salt to taste if needed.

Store in the refrigerator.
Notes
NUTRITIONAL INFORMATION (per serving)
"Healthified" Baconnaise = 123 calories, 13.4g fat, 0.5g protein, 0.1g carbs (98% fat, 1.6% protein, 0.4% carbs)
TESTIMONY OF THE DAY
Doesn't Julee look AMAZING??? She is OFF 9 medications!!!!! I'm SO proud of her
"Today is my 4 year keto anniversary!!

SW: 240, CW: 160

I came to this lifestyle on 11 medications and was taking 45 pills a day— ulcerative colitis, high rheumatoid factor, facial pain (trigeminal neuralgia), fibromyalgia.

I have eliminated 9 medications and have maintained 80 pounds lost;  It amazes me that I have kept the weight off for 3+ years now!

Even while taking courses of prednisone, my weight stays steady and I attribute it to Emmerich Keto and prioritizing protein through it all.

I am still working through some health issues but it would all be SO.MUCH.WORSE with 9 more medications & 80+ extra pounds thrown in the mix.. and I truly believe I would have continued gaining, had I not found you!

Thank you Craig & Maria for helping me find food freedom and freedom from yo-yo dieting! I so appreciate all that you do!" Julee
Most people I consult are doing keto totally wrong. Get fast results with the my Mind-blowing Keto School!