Vacation Survival Tips
Testimony of the Day
If you want to get started on a path to health and healing, click HERE. You will not regret it!
 

I'm a chill kind-of girl and love relaxing vacations with my family where I wake up and work with my clients, then run on the beach, then find an adventure during the day such as snorkling with the turtles, boogie boarding, jumping into waterfalls or hiking in a bamboo forest. I tried opening a book, Craig took a picture and said, "Well, that lasted 5 minutes!" I think it is because I spend so much time READING….maybe not a book, but questions and emails….when I have a few minutes to myself I prefer to not read, unless it is an educational book about nutrition.
Anyway, I know a lot of you are going to be on Spring Break soon and may be looking for some tips to stay keto.
AIRPORT SURVIVAL FOOD
It can be difficult to find healthy things at an airport. Our flight was very long so I p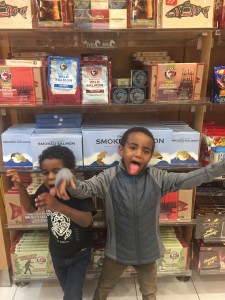 acked a salad with lots of dressing and guess what??? The security wanted to take it away from me since they couldn't measure the amount. I was really upset since they didn't have an issue with my metal fork in my salad, but the dressing… "oh no!" Geez! Anyway, I packed food for my boys and we were lucky enough to find tasty wild-caught smoked salmon at the Seattle airport for the boys to munch on and they loved it!
Click HERE to find other healthy on-the-go travel snack ideas.
CONDO VS HOTEL
My big tip is to stay in a condo! Sure they cost more than a hotel room but my husband, the math genius, calculated how much we would spend eating out versus cooking in a condo and it ended up being cheaper to cook in a condo. Plus, then we know what we are eating!
The condo we stayed at had a lovely owner who stocked our fridge with keto food: eggs, bacon, butter, tea, unsweetened almond milk. Just some basics since our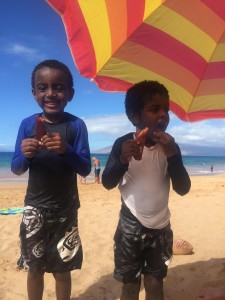 flight landed at midnight and the boys were bound to be hungry in the morning. We went to the market the following day to fill up on fresh fish, smoked marlin, stuff to make homemade tartar sauce, and other healthy groceries.
I've always pushed my kids to be a little adventurous with their keto eating. They don't have to eat the whole thing, but they do need to try a bite. Most of the time they love it! Just like this smoked Marlin in we found (see photo). It is like the best tasting jerky ever!
I didn't spend hours in the kitchen. When I made coleslaw, tartar sauce, deviled eggs, side dishes or desserts, I made huge batches (kept the dressing for coleslaw separate and only added it just before we ate it). Meals were quick and easy so we could spend ample time outside on the beach.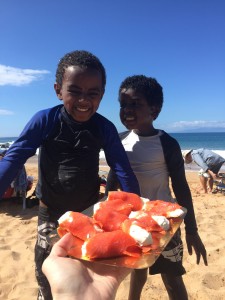 I also had healthy easy on-the-go foods for my kids such as the smoked marlin, olives, smoked salmon roll ups (see photo), and other easy things such as Adapt bars.
Which brings me to another point I wanted to make. The other day someone complained that I shouldn't promote Adapt bars and if I needed an easy snack option, "just make pemmican."
You know what, I agree in some cases. I personally can wait until I have real food. I prefer to eat real food. BUT I am not going to tell my kids we are not eating on a 15 hour flight. I am not going to make them fast. Also when the flight attendants are walking around with cookies, chips, chocolate (no peanuts because someone had an allergy on the flight) and basically handing them treats and then I have to say "no thank you," Micah and Kai look at me with those eyes just wanting to try something in a cute package.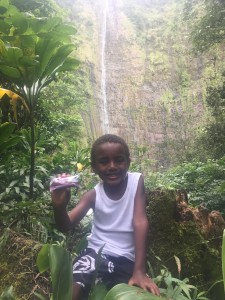 We eat with our eyes and I am competing with multi-billion dollar advertising companies that are pushing bright-colored fake "food" to my kids. I have no problem saying no or being hungry on a long flight but I want options for my kids. In the past I would pack hard-boiled eggs, sardines, my homemade baked goods such as keto muffins and crackers but my goodness, these were such a lifesaver for me and my kids really enjoyed the special treat!
I also get daily questions on an easy idea for a snack. I always say my keto fudge, hard-boiled eggs, as well as many other ideas but they come back with they want a bar like Quest bars. I honestly tell them that Quest bars are NOT low carb and when I finally find something I get bashed for it. You do not have to eat these but everyone is on a different keto journey…please do not judge others for being new to keto or not liking to cook. I love to cook so I love making keto food (even on vacation) but I understand that cooking does not come easy to some people or they do not want to spend hours cooking while on vacation. Let's support each other and support companies that are trying to make keto a little easier for busy people!  
HERE to get Adapt Bars
.
TREATS and DESSERT TIPS
We stay at the same condo every year with a full kitchen. Staying at the same place is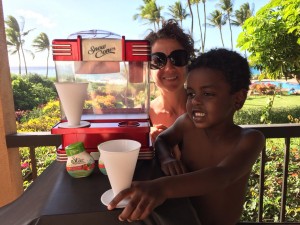 awesome because we ordered things to be delivered and can keep them there for future vacations.
Shave ice is super popular in Hawaii so we ordered our own maker from Amazon to make Keto treats with Stur!
The machine paid for itself after 3 uses!
Click here to find my Shave Ice recipe. 
I also made no-bake cheesecakes in a blender that was in the condo. I made large batches and kept them in the fridge for easy desserts.
SUPPLEMENTS and WHAT TO PACK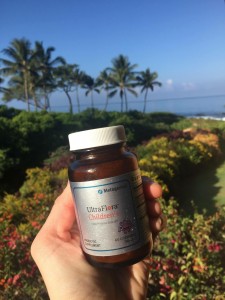 I obviously didn't need to pack my vitamin D but there are a few supplements that were in my bag. One of which was probiotics for myself and my boys.
70% of your immune system is dependent on the health of your gut. Flying in an airport and visiting new places with new illnesses call for extra probiotics! Click HERE to find the probiotic for adults.
We only packe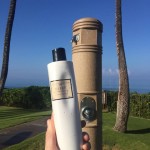 d 1 check bag even though we are in Maui for a month so we packed only the essentials; swimsuits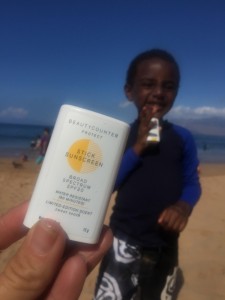 , flip flops, a few loaves of Keto bread (that I froze and packed in a box inside my suitcase) and yep, BeautyCounter sunscreen and shampoo! A good hair-day makes all the difference:)
The BeautyCounter sunscreen stick is the best! It lasted the whole trip and then some yet it is so small and fits in any beach tote!
You just roll on the stick and you are good to go all day long!
Click HERE to find the non-toxic products I adore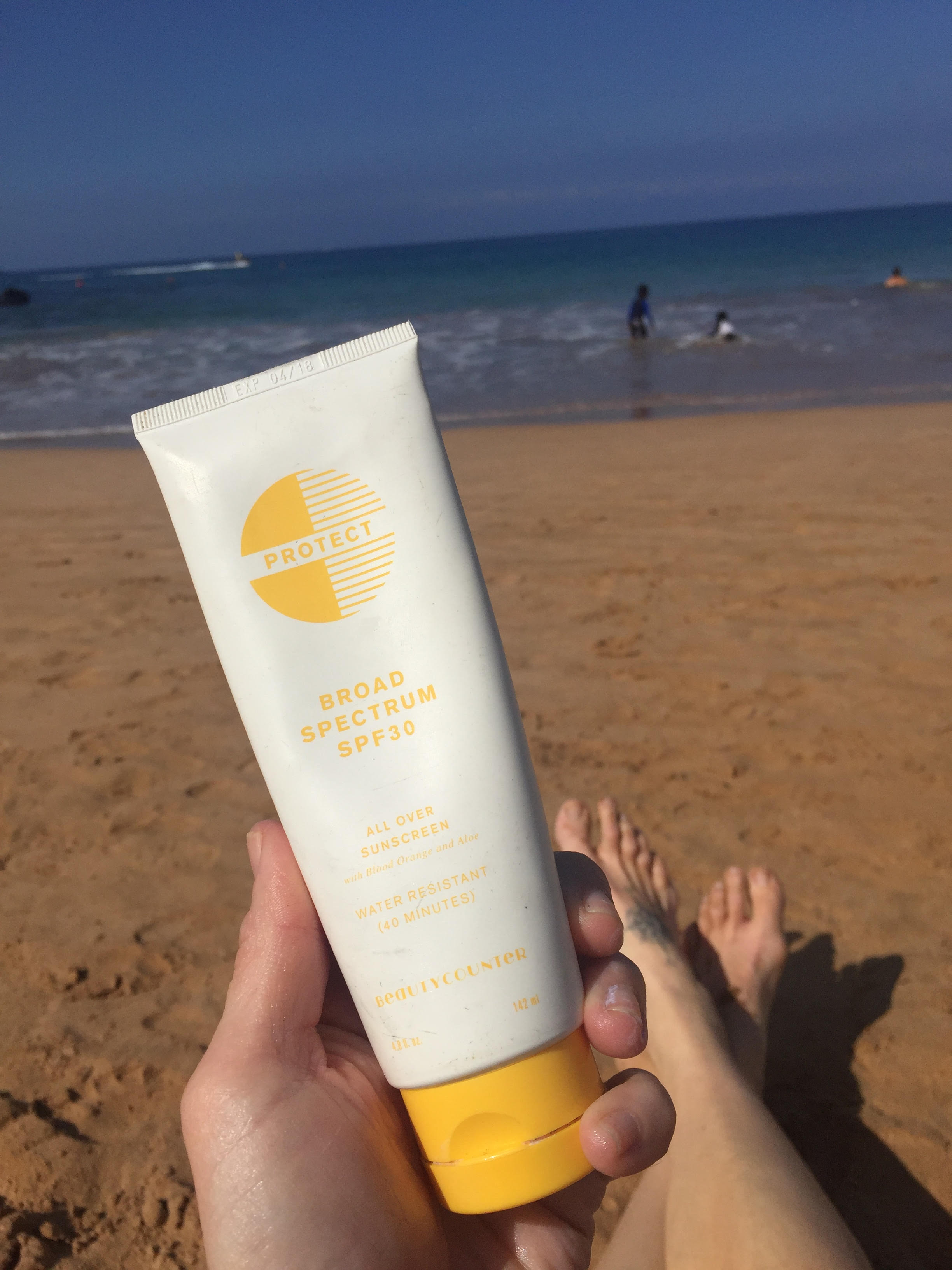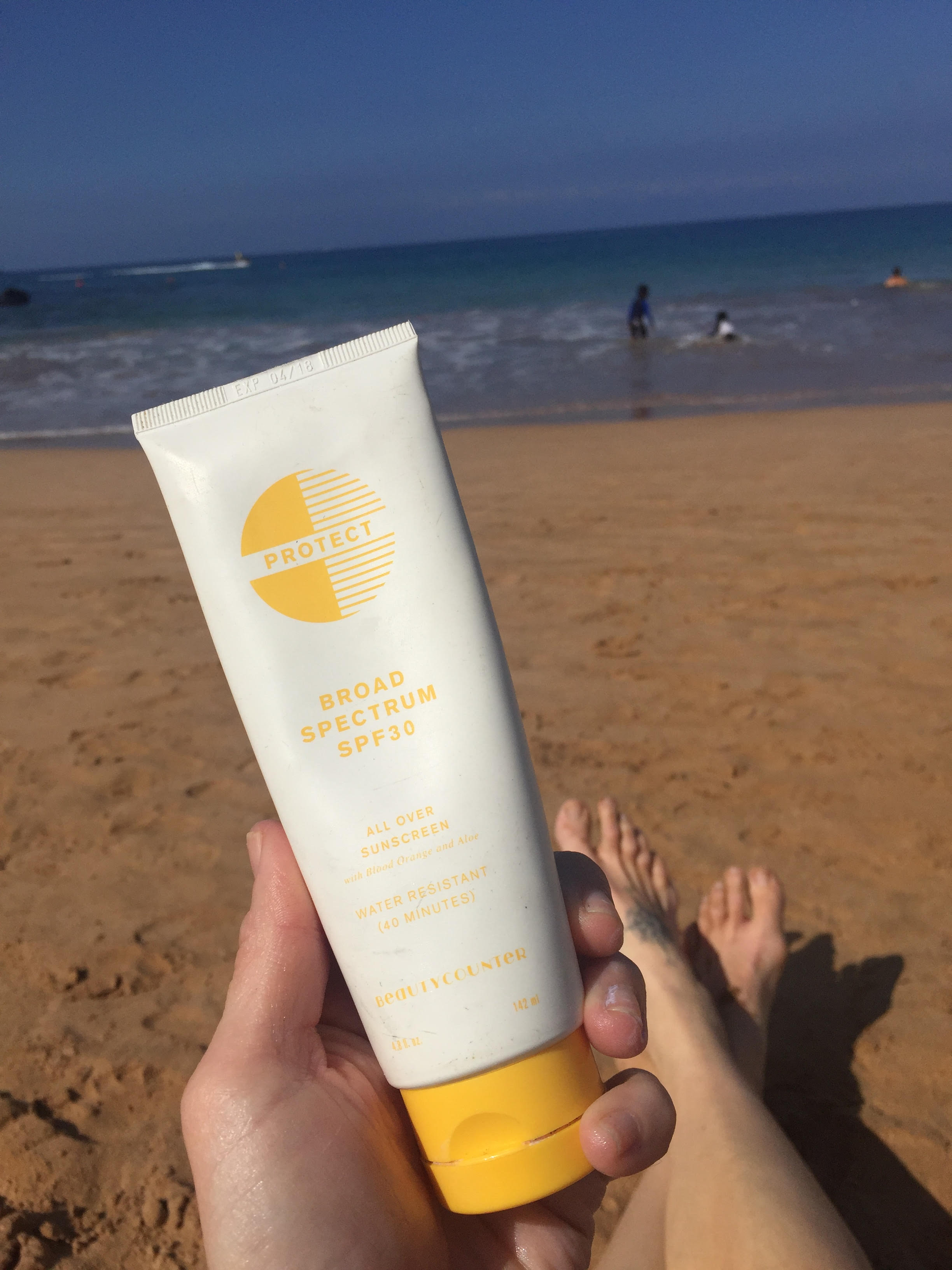 BE ACTIVE!
I can't stress this enough, even if I sit around I feel like I'm bored and boredom leads to eating for everyone, even me.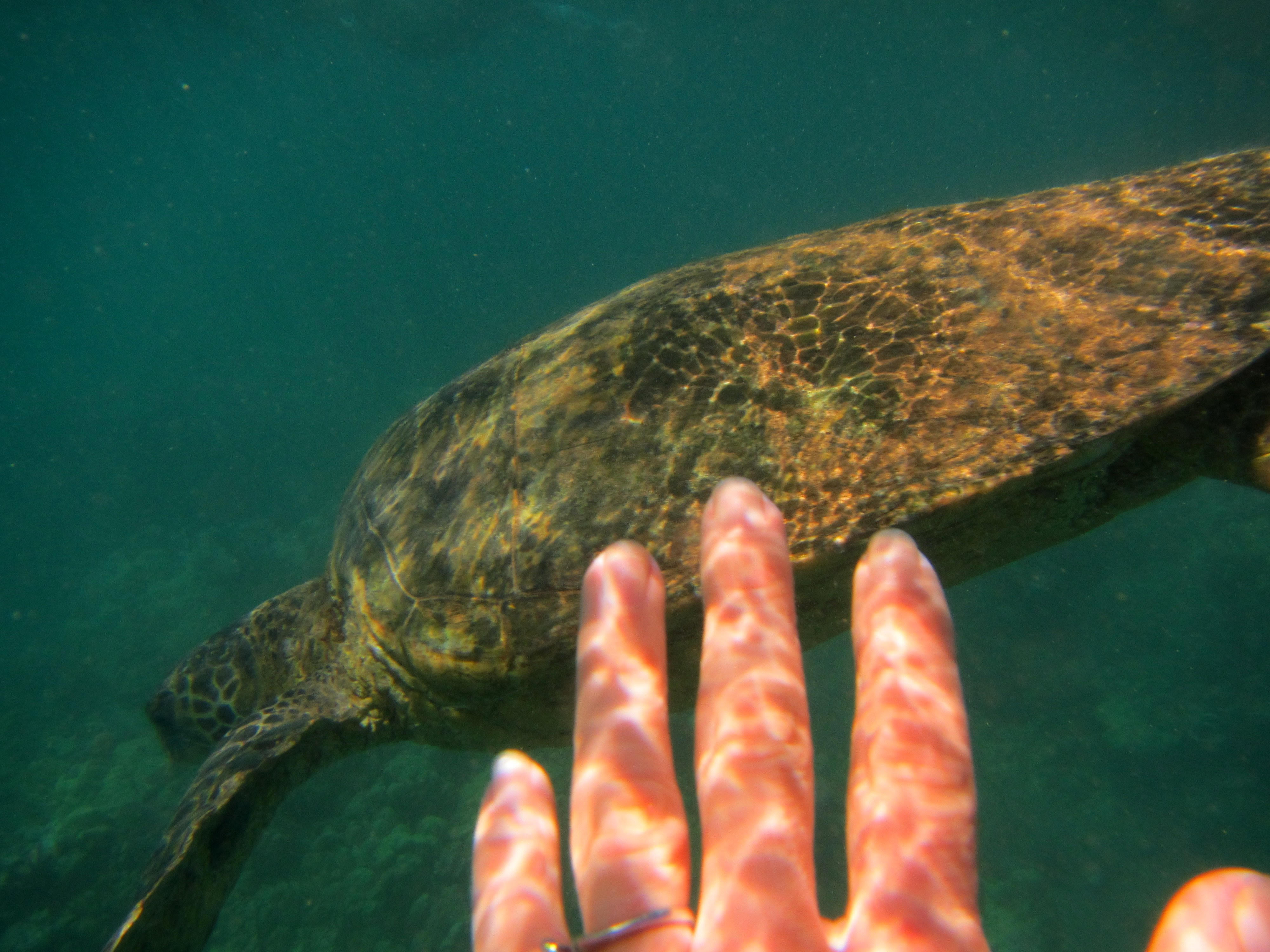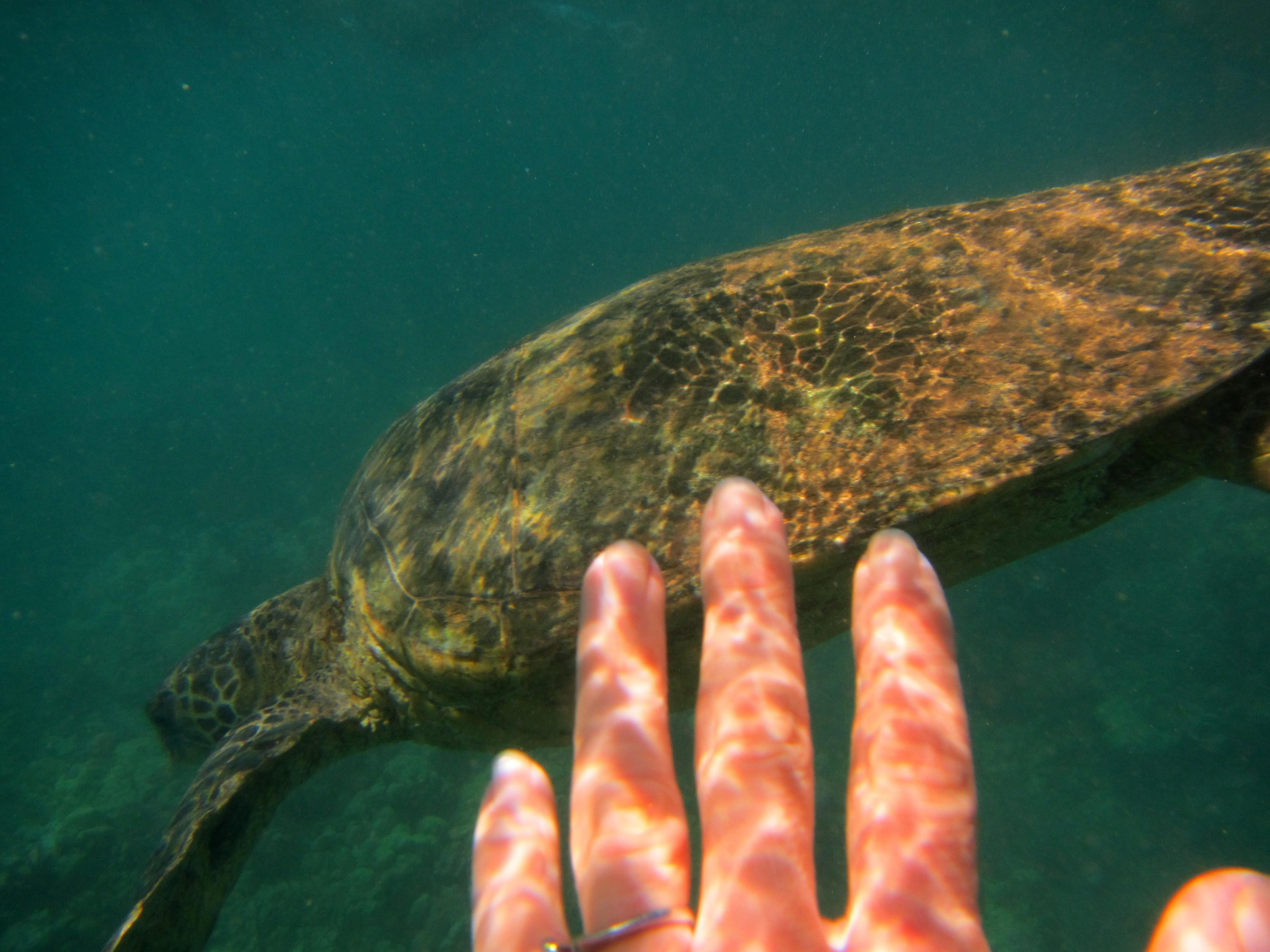 We were active every day! We hiked in the rainforest, boogie boarded throughout the day, I snorkeled in the morning when the turtles were active and every night after dinner, we walked the beach.
By the time we actually realized we were hungry, half the day was gone!
Check out our waterfall adventure hike video!
This is a photo collage from 13 years of Craig and I coming to Hawaii. Our keto journey has come so far. In the beginning, we were not so strict and we would go out to eat at fancy restaurants such as Spago in the 4 seasons, but we now have a condo overlooking the ocean and I love not worrying about doing my hair or putting a dress on. I'd rather live in my swimsuit and cook myself so I can get back into the ocean!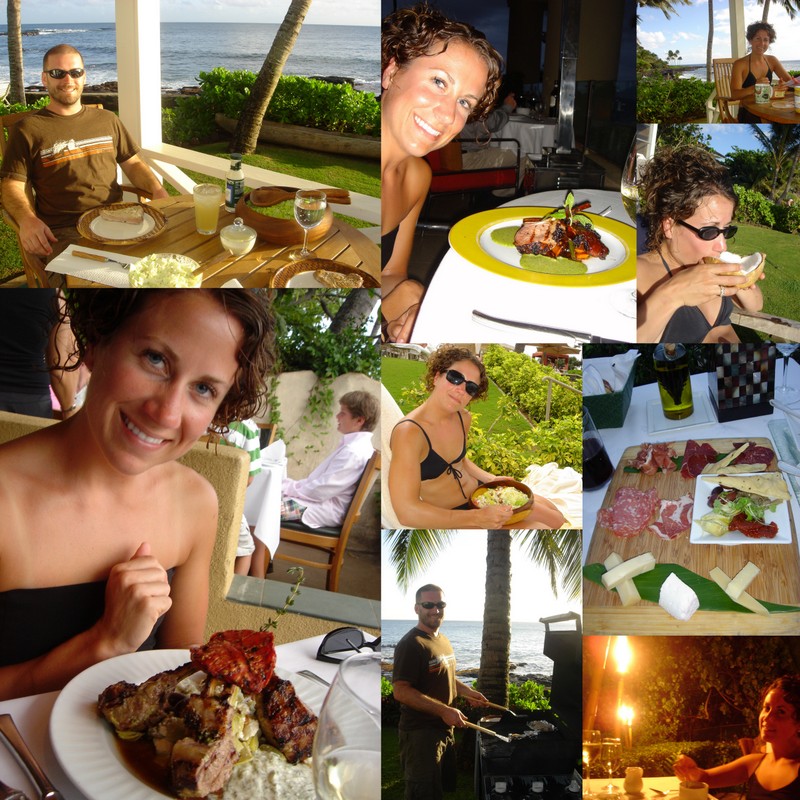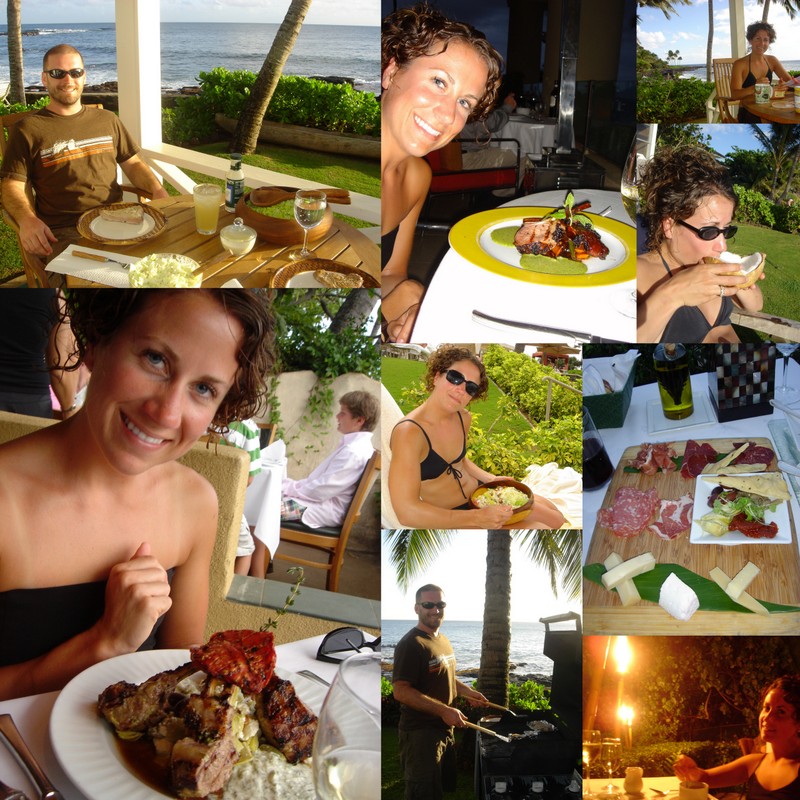 Make today special! Treat yourself with honor!