This only happens once a year! TELL YOUR FRIENDS ABOUT THIS AMAZING KETO DEAL! You don't want to miss this!
I am honored to be part of this Keto Diet Bundle Deal! Other bundles have a lot of paleo books and products in them but this on is completely KETO! Tons of great cookbooks, nutrition guides and products too!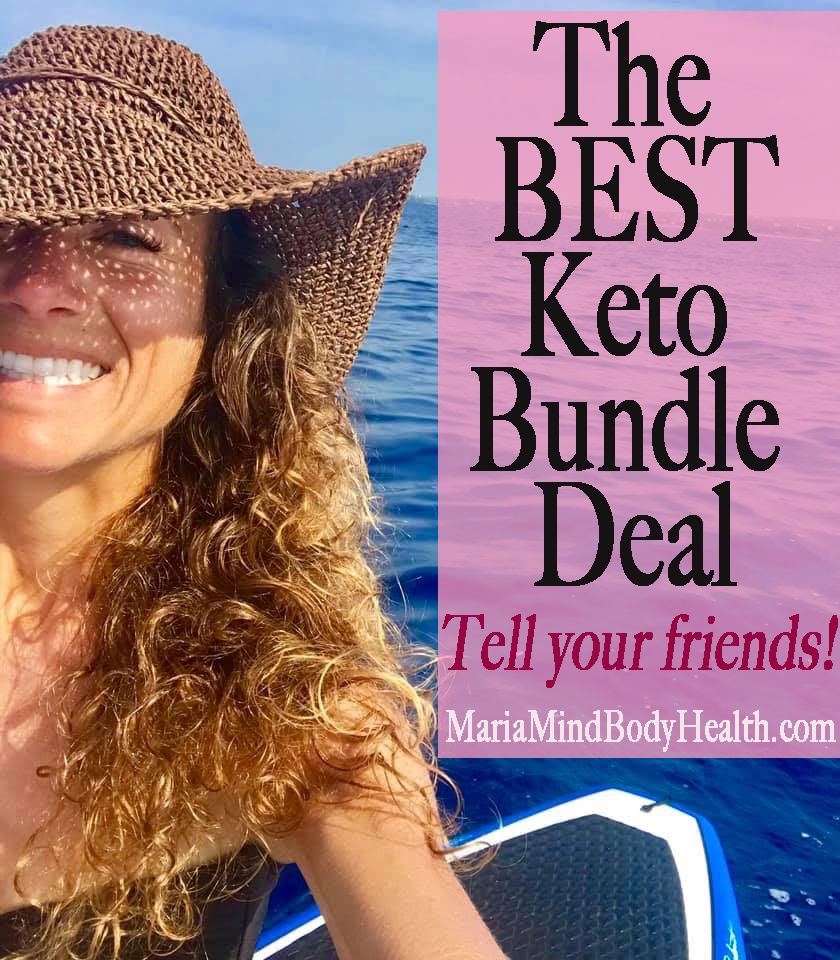 This Keto Diet Bundle Deal is for 6 days only (ends on February 11th).
Check out some of the amazing lineup!
You'll get all the resources you need including:
13 Bestselling Ebooks** ($316.44 value): Learn how to start keto from scratch, add the power of green smoothies to your diet, or enjoy guilt-free no-sugar desserts with these bestselling ebooks. Download them in mobi, epub and PDF and keep them forever.
5 Life-changing E-courses** ($389.00 value): Whether you want to try a plant-based keto diet or get your whole family into keto, these courses will teach you everything you need to know for success.
90-days access to The Keto Starter Course Program** ($199.00 value): Following a plan is the easiest way to make these lifestyle changes stick. The Keto Starter Course gives you three months of interactive meal plans, recipes, and support from Maria and Craig Emmerich.
That is right, you get our keto starter course with over 70 amazing videos, meal plans and more PLUS you get our Carnivore Class too!! Hours of amazing content just from us. Plus many other keto ebooks, courses and more.