Why Fresh Ground Pepper
 Why fresh ground pepper?
Pepper is added to almost every type of recipe but are you getting the nutritional benefits? That depends on what type of pepper you are using.  So why fresh ground pepper?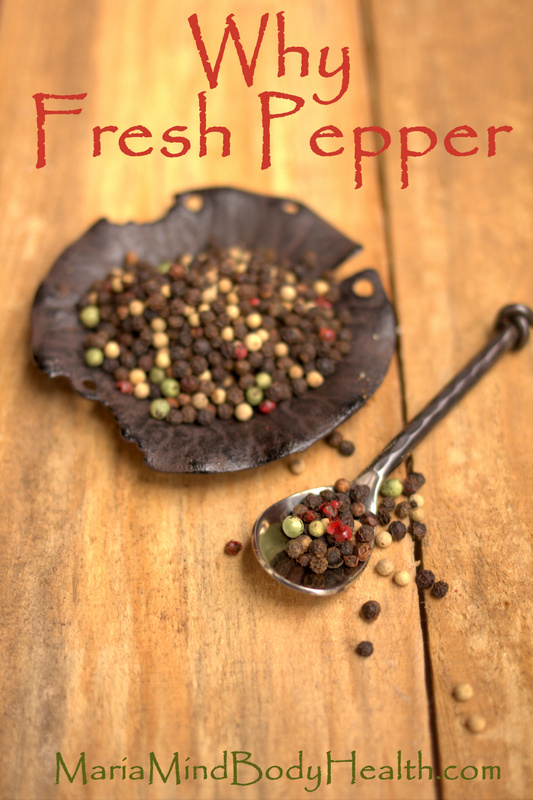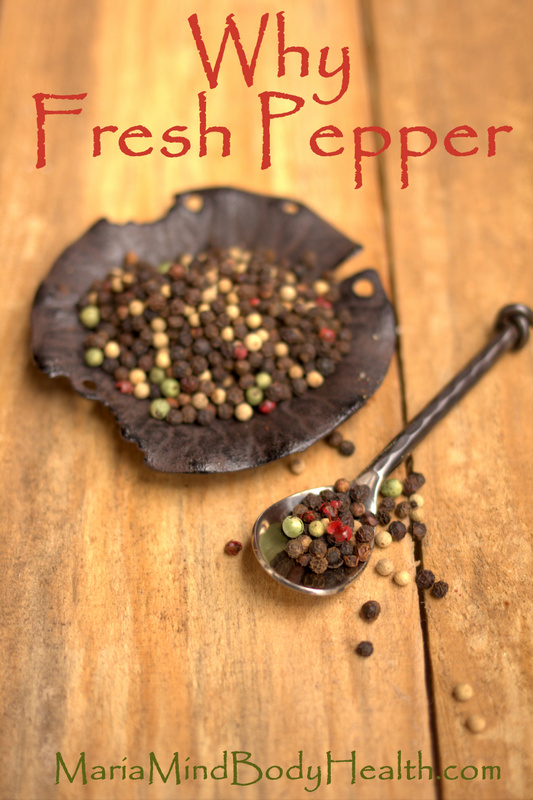 Using fresh ground pepper is a great "baby step" towards your health that is painless and totally worth the money! Not only does it taste significantly better, I also love it because it:
1. Improves Digestion
2. Promotes Thyroid Health
3. Heals Intestinal Issues
4. Reduces Inflammation and Pain
5. Contains Antibacterial Properties
6. Is filled with Antioxidants
7. Outer layer of fresh peppercorns breaks down fat
Using fresh ground pepper stimulates the taste buds in such a way that an alert is sent to the stomach to increase hydrochloric acid secretion which improves digestion.
Hydrochloric acid is necessary for the digestion of proteins and other food components in the stomach. When the body's production of hydrochloric acid is insufficient because of a slow thyroid or antacid use or drinking liquids while eating, food may sit in the stomach for an extended period of time, causing indigestion or heartburn. A lack in hydrochloric acid also can cause it to pass into the intestines, where it can be used as a food source for unfriendly gut bacteria which causes intestinal issues, gas, diarrhea or constipation. Overtime, unfriendly gut bacteria can lead to acne, depression, intense sugar cravings, eczema, just to name a few.
A healthy thyroid produces stomach acid. If you are deficient in hydrochloric acid you can't absorb the nutrients for bone health and thyroid function. Thiamine is one of the B vitamins, known as B1. Its main responsibility is to change carbohydrates into energy and it also helps with the digestion of proteins and fats. Thiamine is necessary for proper release of hydrochloric acid in our stomachs, which is required for proper protein digestion. Most people with Hashimoto's have low stomach acid or do not release any stomach acid. For more on thyroid help click HERE.
Black pepper helps prevent the formation of intestinal gas, most likely due to its effect of stimulating hydrochloric acid production. It also helps promotes sweating which is a great way to detox toxins (I often recommend taking saunas to heal and cleanse the liver). It also is a diuretic if you are dealing with water retention or pitting edema reducing bloating in the intestinal tract where it promotes digestive health through its antioxidant effects.
Pepper alleviates inflammation in cartilage tissue from the knees of patients with arthritis. The active phenolic compound in black pepper called Piperine was studied to determine its anti-inflammatory and anti-arthritic effects as well as its ability to reduce the perception of pain. Piperine inhibits a gene involved in the promotion of arthritis and metastasis. Even at a low dose, Piperine reduces the production of pro-inflammatory prostaglandin.
Black pepper has remarkable antibacterial effects which is awesome for gut health. It is known that 70% of your immune system comes from the gut. Keeping the gut healthy is your best defense on beating illnesses.
Polyphenols are potent antioxidants found in plants. Black pepper had the highest level of antioxidant activity and also the highest phenolic content of all the plants tested which help protect against hypertension, diabetes, cardiovascular disease and cancer.
And not only does black pepper help you absorb the most benefit from your food, the outer layer of the peppercorn stimulates the breakdown of fat cells.
Helpful Tip: I have used fresh ground pepper for years but I did 2 things wrong:
1. I stored it next to my stove top
2. I had it in a clear pepper mill.
Heat can destroy some of the active constituents of pepper so I suggest adding it at the end of cooking. Light also has damaging effects on the favorable components of pepper, so keep the peppercorns in a grinder that is light-proof, or else store it in a dark cabinet away from a heat source.
Click HERE to find quality organic pepper and a dark pepper mill for storage!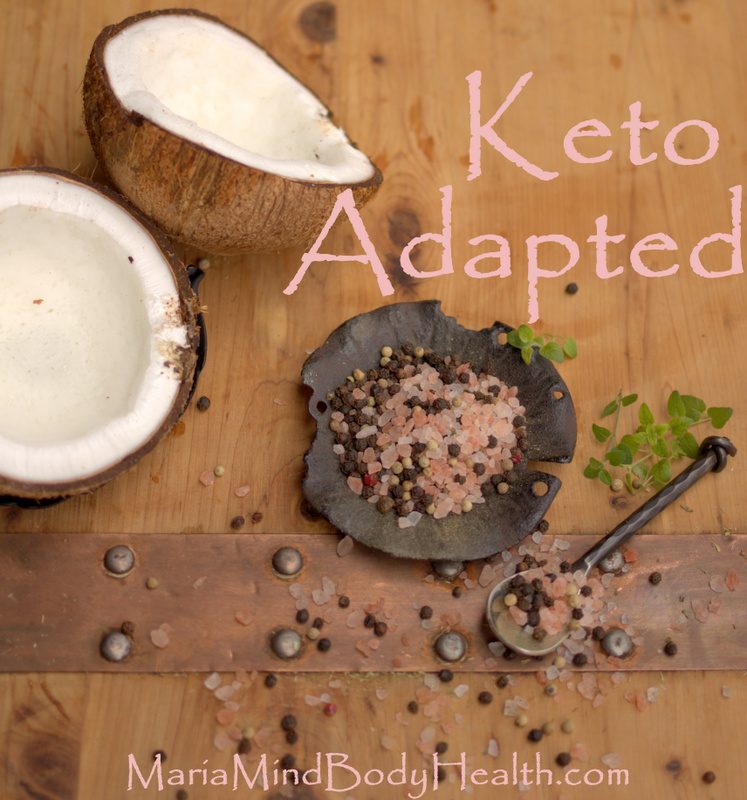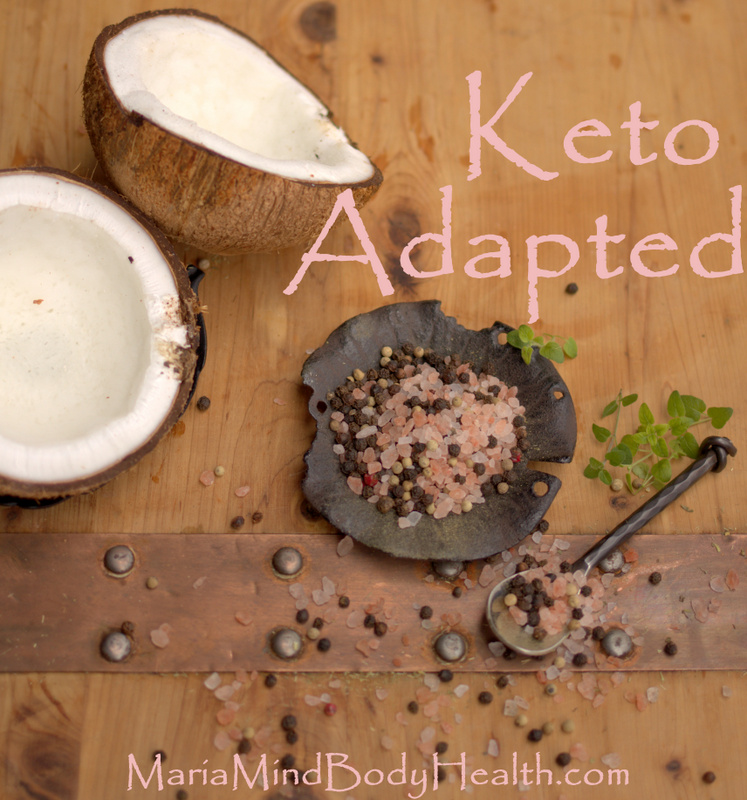 Testimonies of the Day (all came the same day!)
30 Day Accelerated Meal Plan Testimony:  "Week 2 of Maria's 30 day diet and supplement plan! Lost 6 pounds eating delicious food!….. and feeling great…… I wonder what would happen after !!!!! Thank you Maria!" – Susana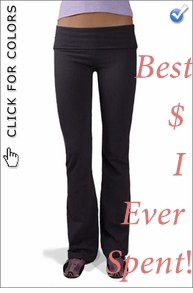 30 Day Accelerated Meal Plan Testimony: "Hi Maria, I just wanted to let you know that before buying your program, I was notorious on spending a fortune on workout clothes. This time instead of clicking "buy" on $95 yoga pants (that never made me fit anyway), I took a chance with your meal plans instead of workout clothes! Best money I ever spent!" Sadie
30 Day Accelerated Meal Plan Testimony: "5 days into my healthy weight loss plan and have 5 days of cardio in and down almost 8lbs! goal is 35 total." – Laurie
To get fast results, click HERE for easy to follow keto-adapted meals.