8 Common Misconceptions About Ketogenic Diets
8 Common Misconceptions About Ketogenic Diets
Trashing ketogenic diets has become a trend in some areas.  Most use the studies from years ago that reportedly "prove" their points.  This post is intended to clear up the "8 common misconceptions about ketogenic diets" and inaccuracies of those studies and posts.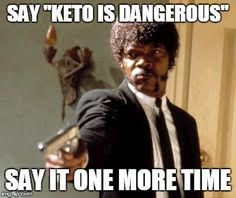 First of all I want to state that you can "prove" almost anything by searching studies.  A study can have flawed techniques, later dis-proven by other studies, and much more but the study is still there.  One example is the study linking stevia to infertility in mice from 1968.  It has since been dis-proven many times but people will still do posts trashing stevia and point to that study as "Proof".  That is why Maria and I rely on only the latest science and look at every study with a critical eye (what were the methods, who funded the study, how was the diet formulated, how long was the study run).
We rely on outcomes much more than any study.  Outcomes are "has my client improved as a result of my recommendations?".  That is what really counts and is why, in addition to some study examples, we will also list testimonies (outcomes) from clients.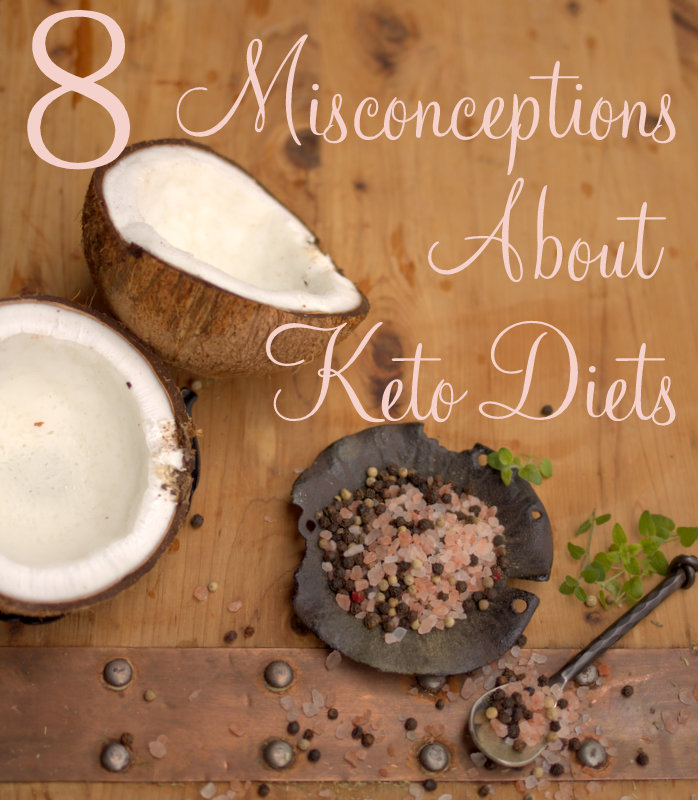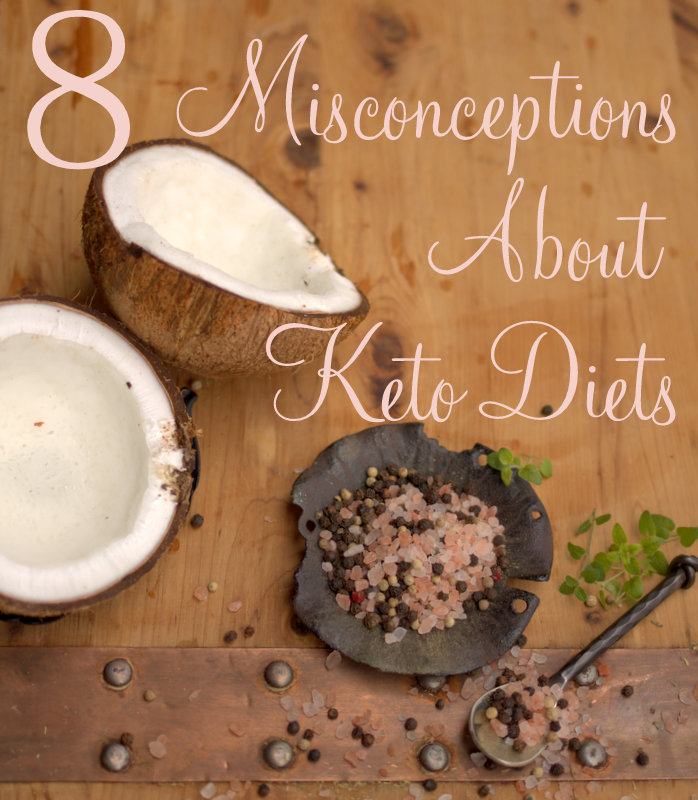 1. What is a Ketogenic Diet?
This is one of the biggest areas of misunderstanding among bloggers and in scientific studies.  Just like any diet or lifestyle you have to have a well formulated plan for it to be effective.  With a ketogenic lifestyle this is as important as with any diet. That is why I like to say "Well Formulated Ketogenic Diet" when talking about this lifestyle.
A well formulated ketogenic diet consists of moderate protein and low carbohydrates.  This is where many of the studies cited by the critics of ketogenic diets get it wrong.
Other studies will use too high of carb counts.  They will have upwards of 100g of carbs a day in their "ketogenic" groups.  These are not ketogenic diets and the participants are not in ketosis.  Sometimes they will also count net carbs (subtract fiber), not total.  This can also limit the number of people who will really experience ketosis.  Too much fiber can kick people out of ketosis (more on this in a later post).
Also, the content of the fat is important.  You could devise a diet with 70-80% of fat coming from transfat, but no-one would agree that that is a healthy diet.  I have seen studies that have a large portion of the fat in their Ketogenic groups coming from Omega-6 oils like vegetable oil, soybean oil, etc.  These are the fats we want to limit in our diets to reduce inflammation and oxidative stress.  A well formulated ketogenic diet will have the majority of fats coming from saturated fats.
So with all these basic design flaws, the results of the studies are flawed and don't apply as they are not well formulated ketogenic diets.  You can literally eliminate about 3/4 of the studies based on this criteria (along with the next item on adaption time).  There are very few studies that test a well formulated ketogenic diet.  The good news is there are finally some new ones coming soon. (source)
2. Keto Adaption Time.
Another issue has do to with the adaptation period which can take 2-4 weeks or more (as long as 6-8 weeks for some).  Every cell in our body can run on two fuel sources.  Sugar (glucose) or Fat (ketones).  But it can't make the switch instantly and needs time to change to using fat as its fuel source.  During this time you must remain on a ketogenic diet.  If you go back to eating carbs the process is prolonged even further.
Most studies that claim to study ketogenic diets will only be conducted for 2 weeks or even a month, not enough time for the body to become fully keto adapted and see all the benefits that come from full keto adaption. It is kind of like assessing a drug addicts progress in recovery by only looking at their withdrawal period.  The results are not applicable to the long term health status.
This is also where the majority of the claims about ketogenic diets side effects come from. During this time, there can be fatigue, headaches, withdrawal type symptoms, low energy, muscles cramps or weakness, gas, diarrhea, bloating and impaired mood or cognition.  You can also see an increase in cholesterol, triglycerides and other blood markers.  When your body changes to be a fat burner, the liver releases much of the salt (and associated water) that it holds onto with higher carb diets.  So many of these symptoms can be alleviated with a well formulated ketogenic diet including the addition of extra salt, and potassium.
But this all passes with time and with a well formulated ketogenic diet.  In fact, a ketogenic diet is the best way to reduce triglycerides, reduce A1c and increase HDL. (source, source, source)  It will also greatly increases energy, moods, focus, reduces cramps, chronic pain and much more.  You just have to get past the adaption period to see the results.  Here is one of hundreds of examples from our clients.
"I know I have written you a few times and thanked you but really feel I needed to once more. I have been strict keto for just at 6 months and LOVE it! I recomend your websites and books all the time. I sometimes think I should print out cards to hand out with your info anyhow, here are a few difference I have noticed: no more red bumpy upper arms, less acne, no more hormonal mood swings, of course less weight, no HANGRY times, better hair, more stamina, more energy, no more naps, better sleep! I could go on and on but today I did my happy dance, while shopping for new clothes yet again I realized I am down 4 jean sizes which means I am now in the same size jeans I was in when I graduated high school! so I again say THANK YOU!! all the hard work and dedication of you and your family are not only helpfull but inspirational! you have a follower for life! with Love, Von"
3. The Brain Needs Sugar (glucose).
Many people will say that the "Brain needs sugar" to function properly.  This is true if the body is in sugar burning mode.  If on a well formulated keto adapted diet, the brain primarily runs on ketones.  There is some glucose still required, but this can easily be supplied from protein (through gluconeogenesis and from the 20g or so of carbs you are getting). Not only is this a preferred fuel source for the brain but you will see improvements in cognition, mental acuity, focus, moods and much more. (source, source, source, source, source)
A recent study even found enhanced expression of genes encoding for mitochondrial enzymes and energy metabolism in the hippocampus, a part of the brain important for learning and memory with ketogenic diets. (source)
There are also many studies showing the benefits of ketogenic diet for Alzheimers (which is type 3 diabetes, insulin resistance of the brain).  Switching the brain to run on ketones can have huge benefits in these cases. (source, source, source, source)
So once fully keto adapted and eating a well formulated ketogenic diet (with little to no carbohydrates), the brain can flourish.  Memory and cognition improve, focus and moods are better and overall better mental acuity.  Here is one of countless client testimonies.
"3 weeks in, and my partner and I ha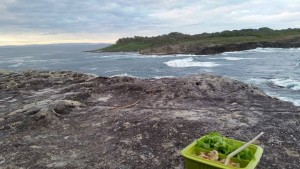 ve lost 5 kilos each. More importantly, I can now make it through a whole day at my emergency medical job without a single coffee or sweet biscuit to keep me alert when an emergency patient blows through our doors. I don't think I've gone a day without coffee for 15 years! I feel like my thinking is clearer and sharper all day! Your activity pictures have inspired us to institute our own adventure Saturday, where we pack our Keto lunch and dinner and head off to explore lovely Australia. Thank you Maria! Your amazing meal plans have us loving life!" – Jenny
4. Studies Show Ketogenic Diets are Dangerous.
There are a couple items that are typically used by critics of ketogenic diets to demonstrate that they are "dangerous" for our health.  Some of the most popular ones are elevated cholesterol (heart health), ketoacidosis and lack of vitamins and minerals.  Lets take a look at each of these items.
Cholesterol and Heart Health
The first thing we need to know is that cholesterol has no correlation to coronary arteries disease (CAD). (source, source) The cause of CAD is inflammation.  Also it is important to note when talking about cholesterol, that when you lose weight your cholesterol can be temporarily elevated.  So you should test at least 6 months after your weight has stabilized (which none of the studies do).
So better predictors of CAD risk are inflammation markers like triglyceride-to-HDL ratio, CRP and A1c.  The one thing this lifestyle has proven time and time again is that it drastically lowers triglycerides, raises HDL and lowers CRP and A1c.  (Lots more on this HERE, and HERE)
Ketoacidosis
Another area that is often cited as a risk of a ketogenic diet is ketoacidosis.  Ketoacidosis is a state where ketone levels get so high (15 mmol or higher) that the body becomes very acidic and is life threatening.  This is a very real condition that is very dangerous.  But understanding how this occurs shows that it isn't a concern for almost everyone doing a well formulated ketogenic diet.
THIS POST by Dr Attia explains it best.  "This (nutritional ketosis) has nothing to do with what a diabetic patient is experiencing in DKA (diabetic KetoAcidosis), but does illustrate how poorly informed and quick to react the medical community is.   DKA and nutritional ketosis (or keto-adaptation) have as much in common as a house fire and a fireplace."
Lack of Vitamins and Minerals
Once again the "Well Formulated" aspect of this lifestyle is very important.  Anyone on any diet can do it incorrectly and get low amounts of certain vitamins and minerals.  A well formulated ketogenic diet can supply you with 100% of the RDA value for vitamins and minerals eating little carbs and no fruit.  Here is an analysis:
"Break"fast
3 Eggs Avocado Benedict
Snacks
3 ounces Salmon
2 servings Keto Fudge
End eating Window
2 cups Chili with cheese and sour cream
Days Macro Totals


This is a pretty typical maintenance example of a ketogenic diet. We broke down all the vitamins and minerals we could find in ingredients tools online.  Here are the totals for this day.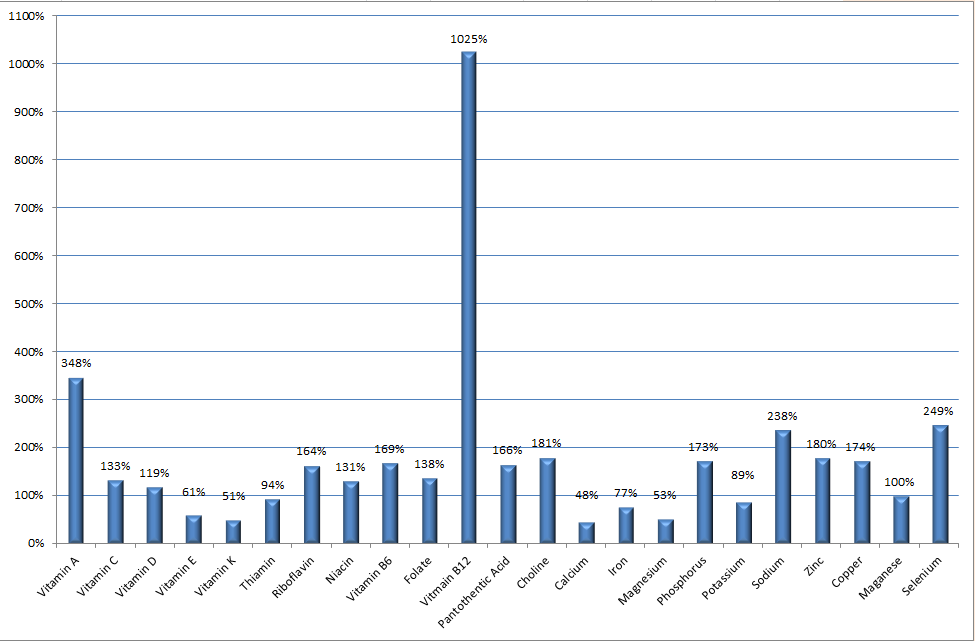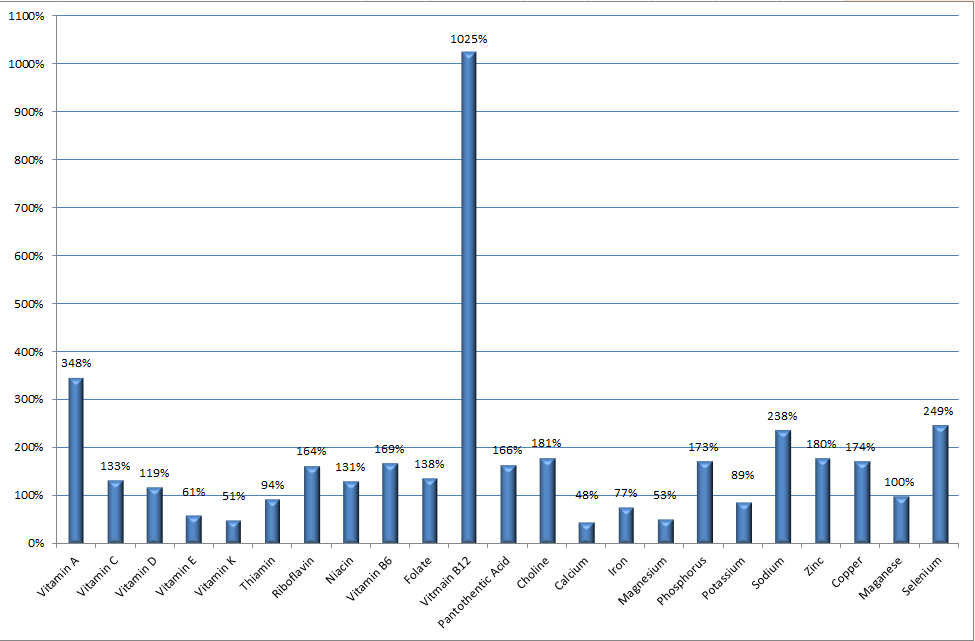 As you can see, many of the nutrients listed are at or well above 100% of the daily recommended allowances (RDA).  Plus, in our paleo days and if you are on good well water, you get lots of calcium, magnesium and potassium (source). Magnesium and potassium are also supplements most of our clients take because our water and food supply doesn't have as much as it once did.
This is just a one day snapshot.  If the next day you eat some avocado, spinach and kale, you will easily make up difference in E and K. So this lifestyle can easily get you all the nutrient you need to be happy and healthy, without the added sugar and carbs of fruit and grains.
Once again, here is one of the many clients examples of outcomes from this lifestyle:
"OK….the day I have been so nervous about has come… The results of my lipid profile and cardiac calcium scan were in the mail. My triglycerides were 93!!!!!! The lowest they have EVER been and all my other labs were better than I expected. PLUS…There was no identifiable plaque in my heart or arteries, and the "age" of my arteries was 39!! Could this really be true?? (I am 65) Holy schmoly—the LOW CARB, MODERATE PROTEIN AND HIGH FAT way of eating works!!!! Doing the happy dance today!!!! Thanks Maria!!! I bless the day I was led to you!!! " – Babara
One more:
"Within a month, John's blood pressure and blood sugars were much improved, triglycerides had gone down 500 points." – Marilyn
5. Ketogenic Diets Mess Up Your Hormones.
There are many claims that ketogenic diets can cause issues with moods, low energy, hormones, etc.  Most of this is associated with the keto adaption time (see item 2).  If you follow a well formulated ketogenic diet, these issues will not only go away after keto adaption, they will vastly improve over other diets.
Some women see shifts in their menstral cycle when switching to this lifestyle.  This lifestyle is great for detoxing bad estrogens (plastics, soy, flaxseed, etc).  What happens is as these bad estrogens are detoxed and the body returns to a more natural hormone balance, the cycle can shift to a more natural one.  This will level out at the new cycle timing in a month or two.
Another thing that is pointed to is "lower thyroid function" with ketogenic diets.  While many studies have shown that T3 can be lowered with a ketogenic diet, that isn't necessarily a bad thing.  The fact that T3 is lower in ketogenic dieters is probably part of the mechanism that protects lean mass when fat is being lost. (source)  In addition, low T3 may possibly even be an indicator of a life extending effect. (source, source)
In the small percentage of cases where symptoms do occur due to thyroid changes and don't go away after full keto adaption, the simple adding of selenium (2 or 3 brazil nuts a day) and iodine (kelp, etc.) can alleviate most symptoms.
Studies also show that a ketogenic diet acts as a mood stabilizer in bipolar illness (source). Beneficial changes in the brain energy profile have been observed in subjects who are on a ketogenic diet which is a significant observation because cerebral hypometabolism is a characteristic feature of those who suffer from depression or mania (source).
Our clients see drastic improvements in moods, hormone
s, and much more. Here is one example:
"Hi Maria, Attached is my before and after photo! I lost 50+ lbs last year! I used the Secrets of a Healthy Metabolism like my Bible. Every day your book guided me to better health. I lowered my high cholesterol, got rid of allergies, balanced my hormones and got rid of daily headaches by changing my diet and exercising the right way. Thanks for writing this book!" – Cindy
6. Ketogenic Diets Inhibit Growth in Kids.
It is often pointed to in studies that ketogenic diets are not healthy for kids as it can stunt growth.  But every one of the studies that are cited for this were conducted on kids with epilepsy and cerebral palsy.  It is well known that these conditions on their own can result in growth issues. (source, source)  Having a group of kids with these issues that fall behind on growth chart and calling a cause of the ketogenic diet is simply a misunderstanding of their condition.  Correlation doesn't equal causation.  Unfortunately there are no peer reviewed studies of ketogenic diets on kids without these conditions.  But here is one of top scientists in this field (source):
For an outcome in this area I give you our testimony:
"Our sons Micah and Kai spent their first years (2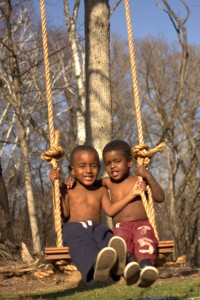 for Micah, 1 for Kai) in a nutritionally limited environment (orphanage in Ethiopia).  The caregivers there did the best they could with the resources they had but in a country with over 2 million orphans under the age of 18, this is a challenge.  When we brought Micah and Kai home they didn't even register on the height weight charts (1% or less). We immediately started them on the same diet that we ate (a well formulated ketogenic diet).  The only change is they had a more traditional 3 meals a day for their growing bodies.  
Within 1 year on this well formulated ketogenic diet our sons had caught up to about 50% on the height weight charts.  In 2 years they were 50-75%.  They now grow like weeds and thrive." – Craig and Maria Emmerich
7. Ketogenic Diets Should Only Be Done For Short Periods of Time.
Another misconception about ketogenic diets is that it is a short term fix for weight loss but shouldn't be done for longer periods of time.  Most of this relates to the perceived health risks of ketogenic diets (debunked above, cholesterol leads to heart disease, you don't get enough nutrients, etc).
Inflammation is the stem of most diseases (including heart disease).  It is also a fact that a well formulated ketogenic lifestyle is very low (if not the lowest) in inflammation.  So why wouldn't a lifestyle that greatly lowers inflammation not be applicable to a long, healthy life?
This lifestyle is just that, a lifestyle.  It leads to both short term health (reversing metabolic syndrome, reversing autoimmune issues, losing weight, etc) and long term health (staving off Alzheimers, cancer, diabetes, coronary artery disease, etc.). There is absolutely no reason a well formulated ketogenic diet cannot be followed for life.
Here is one of many long term clients that continue to reap the benefits of this lifestyle years later:
"At the age of 62 I was told to quit working. I had been taking 8 high powered meds daily. Those pills barely masked the pain from an inoperable situation. My exhausted, painful body was carrying over 40 pounds extra weight. I was a mess. I struggled to work at a job I loved. As a cashier, I was able to see friends. Even though I didn't go out after work because of pain, at least I could see people during the day. Reluctantly, I quit my job. My mind wasn't ready to retire, but my body was.
 At the age of 65, I found Maria. It's been over 9 months since I started following her. After all this time, I still find improvements in my life. The most recent incident happened when I volunteered at a school book fair. Friends said they hadn't seen me in quite a while. At least they thought they hadn't. What was really happening was that they did not recognize me. It has been wonderful to hear all the compliments on how I look. Everyone was happy to see that I was no longer using a walker or a cane.
It is exciting to think of how much better I will be in another 9 months!" – Pam
8. Athletes and Very Active People Need More Carbs
It is common for critics to say athletes cannot do ketogenic diets because they need more carbs.  This is also not true and many if not all athletes and active people do better on a well formulated ketogenic diet.
Once you are fully keto adapted, fat is now your bodies fuel source.  You are able to use dietary fat and body fat equally.  Even the most lean athletes will have 20,000 calories stored in fat cells.  Glucose storage (stored as glycogen) is limited to the muscle and liver where on average you can only store about 2,000 calories.  So athletes that are keto adapted will have a much larger fuel tank.  This is especially valuable for endurance athletes.
Here are just a couple examples.  This couple used a ketogenic diet to row a boat from Hawaii to California in 45 days! (source)  This man won the Western States 100 (a 100 mile race) in Record time. (source)  Here is more of the science behind this phenomenon. (source)
It has also been shown that a well formulated ketogenic diet can act to preserve muscle mass (while reducing body fat) (source).  This is also important as many diets can rob you of valuable muscle mass.
Here is one of the many athletes (football player, distance athletes, fitness models, bodybuilders, etc.) that have thrived on a well formulated ketogenic diet:
"Growing up as a kid, I didn't even realize that my food options were actually going to help me out one day. What can I say, I am a "meat eater." I always got a lot of flack about not eating the bun or fries that came with my meal, but I just didn't have the taste buds for that stuff. I just craved meat, especially meats fried in good oils. I wasn't aware that my diet options would eventually affect my athleticism and structure as I got older and that I needed to be more aware of those things while in sports. I have eaten this way my whole life, but I feel so good when eating this way. It has helped my energy level and has also helped me "beef up" while going through high school and now into my college football career. We are put on a weight-lifting routine, and this diet has helped me to reach my goals and become in the best shape ever. And secondly, I do not drink. Hard to believe, I know. As a college student you would think I would be doing the partying and drinking. But I don't consume alcohol in any form due to the detrimental effects it has on everything that I am trying to achieve. I feel like I am in the best shape of my life and full of energy, and it's due mostly to my food choices, a low carb, high fat diet, and no alcohol intake. These things along with my weight program make me feel stronger than ever and able to achieve my goals."
—Ericson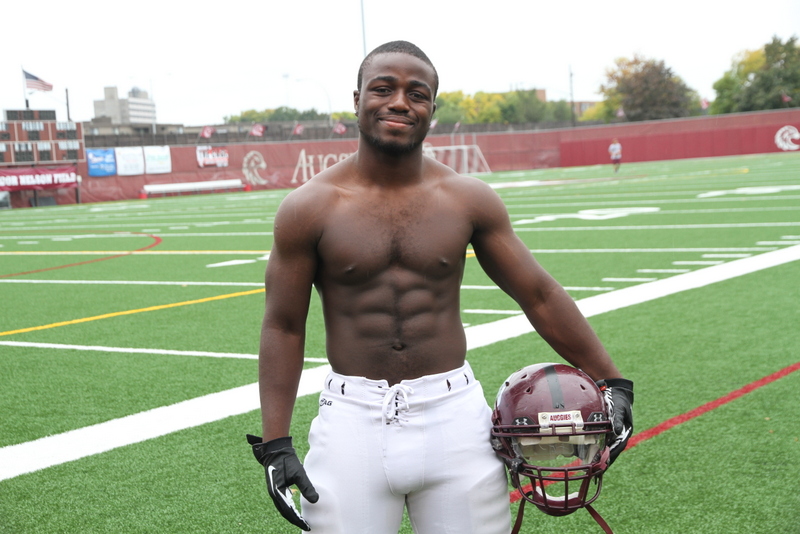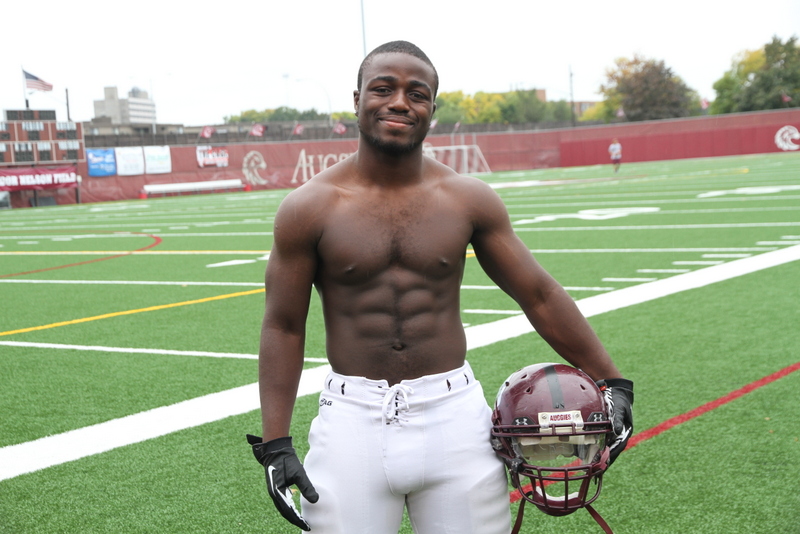 Testimony of the day!
"Just had family pictures taken yesterday. Our only before pictures are from November 2013 (about 2 months before becoming keto adapted). Feeling pretty amazed right now!" – Nicole
If you want to get started on a path to health and healing, click HERE.  All my nutrition packages are on SALE NOW!  You will not regret it!