STARVATION MODE is a MYTH
If you are a sugar burner, your muscles rely on glucose for fuel.  So if you deprive your body of glucose through fasting or caloric deficit, your body will run out of glucose at some point as it can only store about 2000 calories or so of glucose in your muscles and liver.  The body then starts to cannibalize protein to make more sugar to fuel the body.  This will lower your basal metabolic rate (BMR) which means you will need less calories to maintain. This can happen with sugar burners, but is not likely to be significant in those that are keto adapted and getting enough protein as this state spares muscle. You are no longer burning glucose for fuel.  You are burning free fatty acids (FFA) and ketones!
The claims of starvation mode say that when you eat in a deficit for too long, your body starts to hold onto fat, even if you are eating in a deficit. So you could eat 500 calories and still not lose weight. This is a myth and isn't true whether you are keto or not. The body doesn't hold onto fuel like that. Your body will tap into fat stores whenever it needs more fuel.
So lowering your BMR can lower the number of calories you need to maintain. But that is why hitting your protein goal is so important. To makes sure you don't lose lean mass. You can get good macros HERE.
WHY INTERMITTENT FASTING WORKS WITH KETO!
A ketogenic diet spares protein from being oxidized, which preserves muscle. This is why you do not go into "starvation mode."
Branched-chain amino acids are considered essential because your body can't make them, so you need to consume them for proper muscle building and repair (as well replenishing red blood cells). What I found so interesting is that BCAA oxidation rates usually rise with exercise, which means you need more if you are an athlete.
But in keto-adapted athletes, ketones and FFA are burned in place of BCAA.  Your muscles will actual go though a change where they reject insulin (and as a result glucose) because they PREFER to burn ketones over glucose.  So your muscle energy comes from ketones, not glucose.  This can actually cause some people fasting blood sugar levels to temporarily rise when becoming keto adapted (called phsysiological insulin resistance).  As your muscles reject glucose your blood levels rise since you muscles are no longer using it for fuel.
Critics of low-carb diets claim that you need insulin to grow muscles; however, in a well-designed low-carb, high-fat diet there is less protein oxidation and double the amount of fat oxidation, which leaves your muscles in place while all you burn is fat!
This is also why carb loading or carb days are not necessary.  Your body and your muscles are no longer using glucose for fuel.  You don't need to replenish your carb store because you aren't using them.  You are using your fat stores for fuel.  So your body can use dietary fat (Butter, animal fats, etc.) and body fat equally for fuel.  Even the leanest of athletes will have over 20,000 calories stored in their fat cells.  Carb loading will only set you back from your weight loss and healing goals.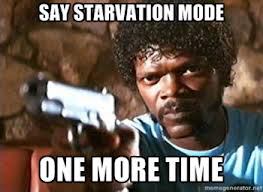 Intermittent Fasting
Breakfast isn't the most important meal of the day … "breaking your fast" is!
I remember when I first heard about "intermittent fasting." I thought, no, no, no. This is not good for anyone who wants to maintain their muscle. But after diving into what happens when you fast on a well-formulated keto-adapted diet, I realized that not only do you maintain your muscle, but there are other amazing benefits as well. As I started putting this into practice, I not only experienced the physical benefits, but the mental benefits were outstanding! I now work and write early in the morning in a fasted state for about three hours and my mind has never been clearer.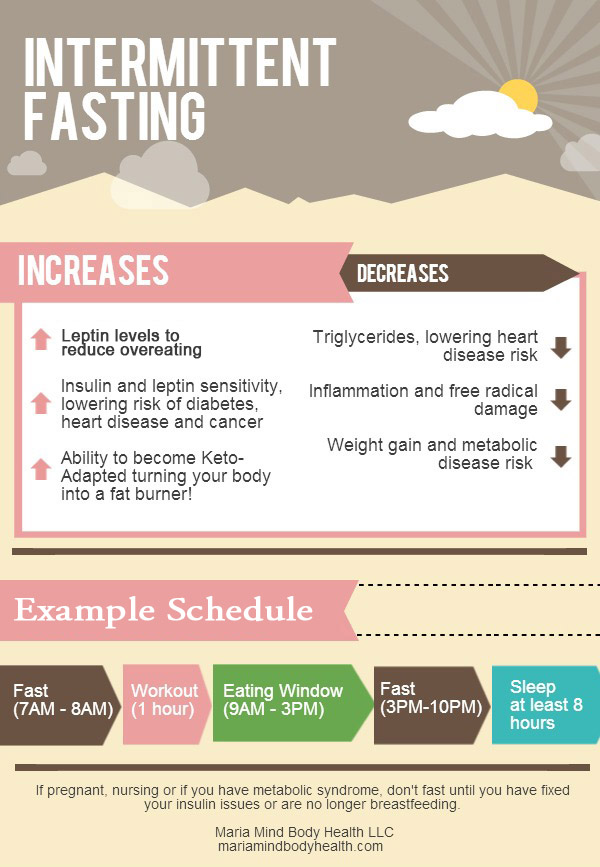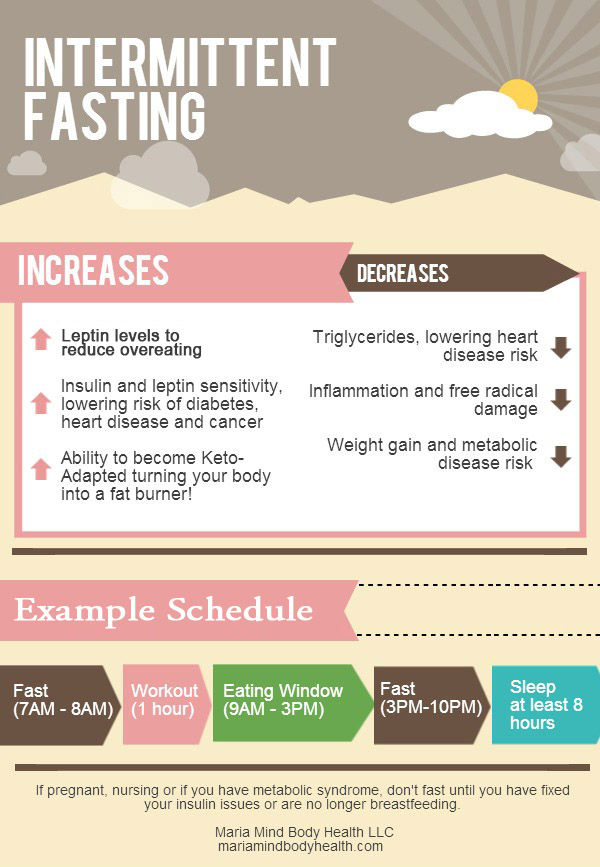 Intermittent fasting came into my life almost by accident. Focusing on protien , not only was I losing weight, but I was no longer "hangry." When you are eating the highest nutrient-dense foods like animal proteins, spices, organic egg yolks, and organic organ meat, your cells are satiated.
Intermittent Fasting is not a diet. It is a pattern of eating. You can eat very poorly while practicing intermittent fasting, a decision that will cause you to not reap as many benefits than if you were to eat a well-formulated keto-adapted diet. Fasting really isn't as drastic as it sounds. When you sleep, you are starting to fast a little. During first 10 hours after eating, you are digesting and absorbing nutrients. It isn't until after not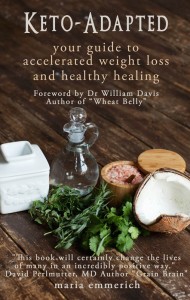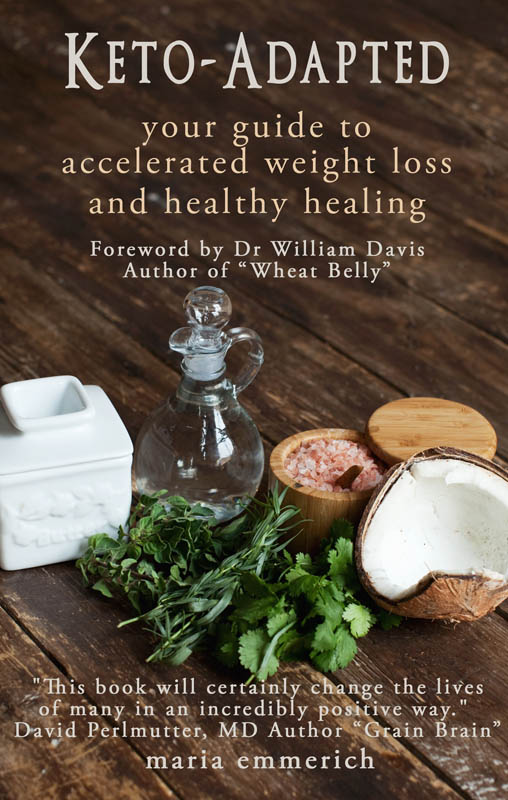 eating for 10 hours do you actually get into a fasted state. If you keep your window of eating open to only 8 hours of your day, then after 12 hours of not eating, you get into a fasted state where you can burn fat more efficiently.
Intermittent fasting can be a great tool for making sure you keep within your macros and don't over eat with mindless snacking. But Intermittent fasting is just a tool. Having bad macros with Intermittent fasting won't give you the results you want. Getting macros right is still the most important thing for weight loss. But eating just two meals a day tends to come naturally for many transitioning to keto as you just aren't as hungry all day. Also you only have to prep, cook and clean for only two meals instead of 3!
Read more about Intermittent Fasting and how it helps heal our bodies in Keto-Adapted.
Click HERE to get a limited edition Hard Cover.
Click HERE to get a soft cover.
Thank you all for your love and support!