New Year Detox
It's time for that New Year Detox
It is that time of year for that "New Year Detox" when a lot of people do detoxes or cleanses after maybe not being so perfect over the holidays.  But one thing you have to remember is that what you put on your skin gets into your body too. So if you are doing a detox or cleanse make sure to do it with your beauty products as well.
Beautycounter's products all rate in the green on the cosmetics database.  They are free of all harmful chemicals that most beauty products include and why I recommend them. Check it out HERE.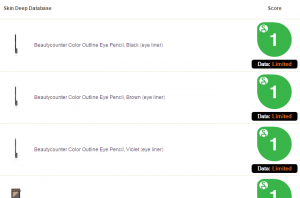 I love this hand cream and this time of year with the dry air (at least in the northern states) keeping our skin moist is important. So CLICK HERE to stock up!