Maria's Keto Support Network
Maria's Keto Support Network
Craig and I always had the goal to help more people at a more affordable price but we weren't sure how to do that. I kept getting busier and busier with phone clients which was great to be able to help those in need, but I knew that not everyone could afford a personal phone consultation. So we pondered on how to help more and more people that needed help. (Thats why we have "Maria's Keto Support Network").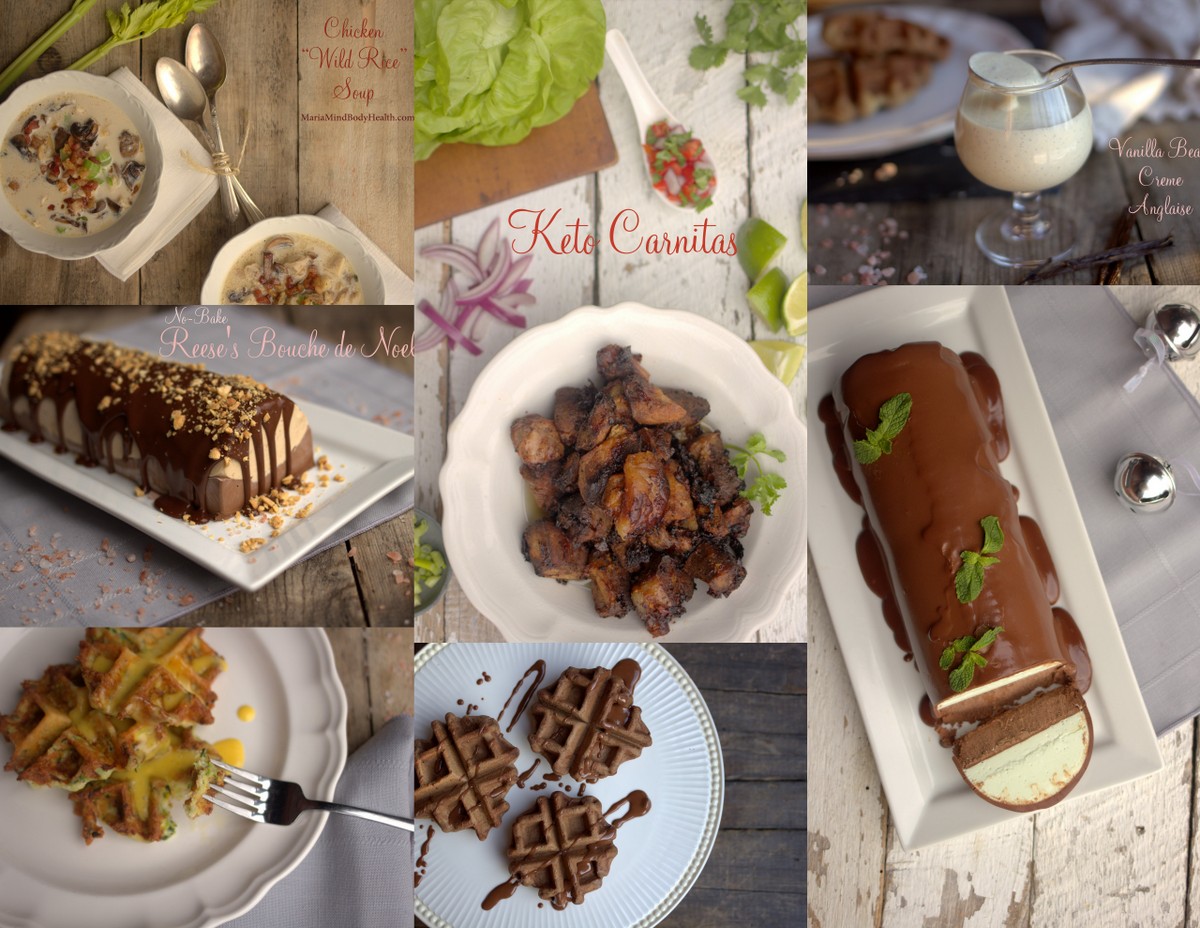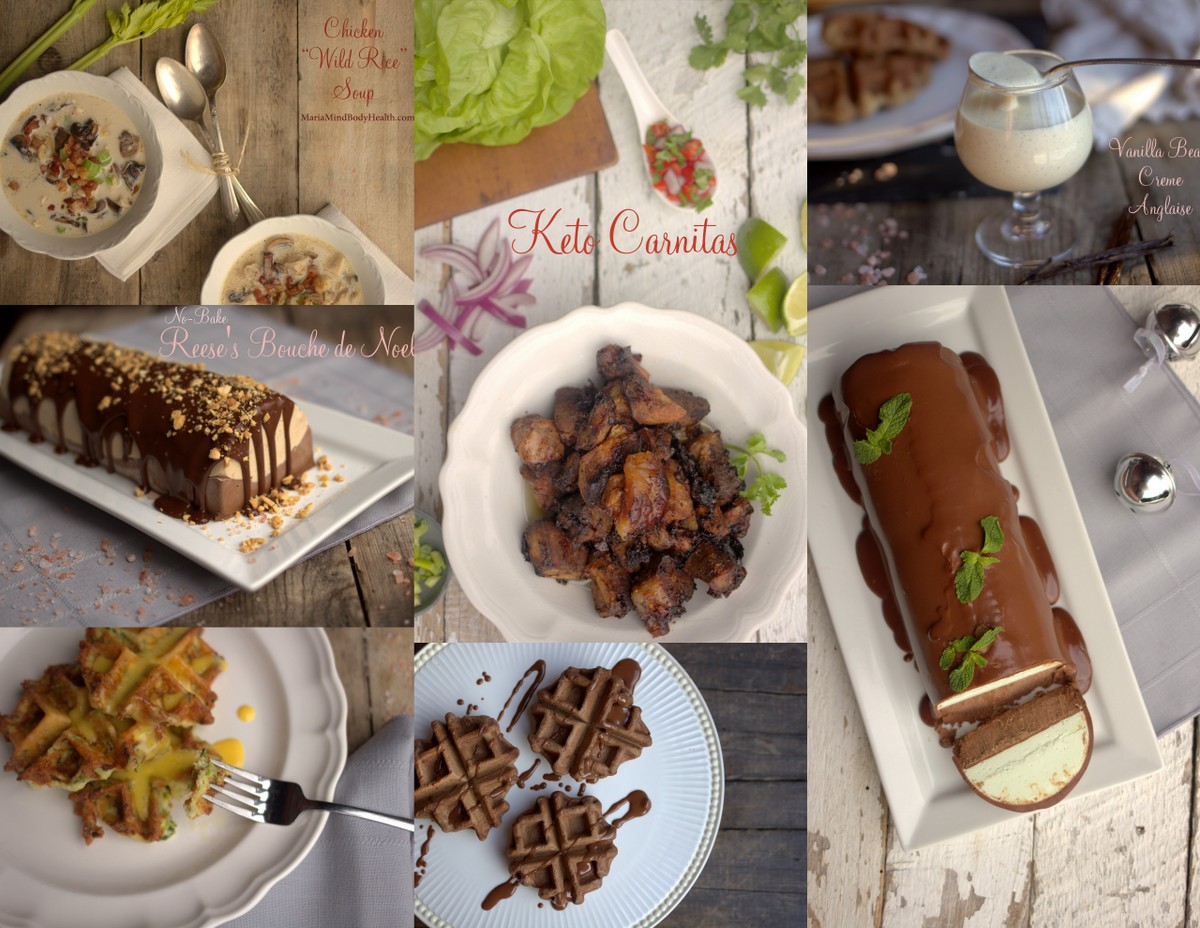 We spend copious amount of time answering personal questions on how to fix things such as chronic constipation, migraine headaches, PMS, depression, sleep issues and questions such as "Why is my cholesterol going up? Will glucosamine raise my blood sugar?" We answer these questions in a very timely matter for free (we were even busy answering questions on Thanksgiving!), which you can't get the same help even from a doctor, especially not for free. And my answers will solve the problem instead of putting a medical band-aide on it with a prescription drug. I want you to HEAL your body, not just cover up the issue which causes more issues.
A phone client last month told me her doctor suggested using Miralax and told her, "You have always been that way, that is just how your body works." She emailed me yesterday, "My husband is calling you the Miracle Worker! I am now going #2 every day and I feel so much better!"
Here is what they exciting new site will give members.
LIVE WEEKLY MEETINGS (gold members only, recordings available for silver members)
I like the idea of Weight Watchers and how they have weekly meetings to "check in" and discuss what is working, what isn't working, struggles on eating during the holidays, family eating struggles… and that is just what this is all about! I will be holding weekly webinars for all Gold members where you can get live support from me each week. Silver members get to view the recordings of these session.
COOKING VIDEO RECIPES
I am also a visual learner. I am more interested in making a recipe if I see a video of the process versus reading a long recipe. So I decided to invest in an expensive video camera and Craig has spent many hours on each video recipe tutorial so that you can be encouraged to make healthy Keto food for you and your family.
Dozens of cooking videos are in the works for our members.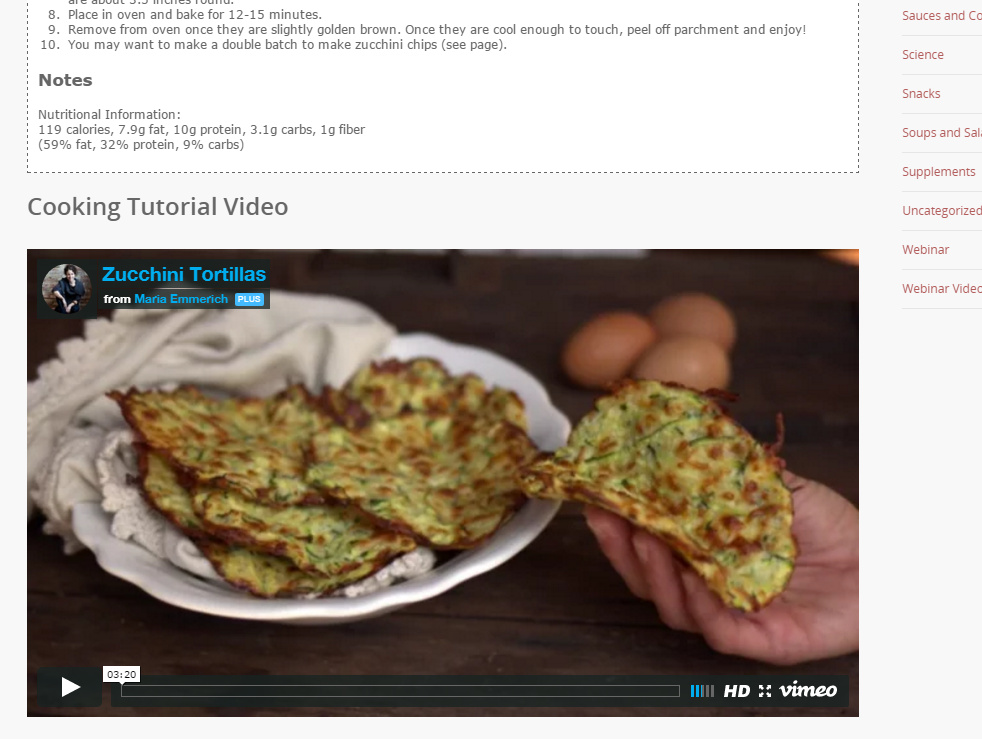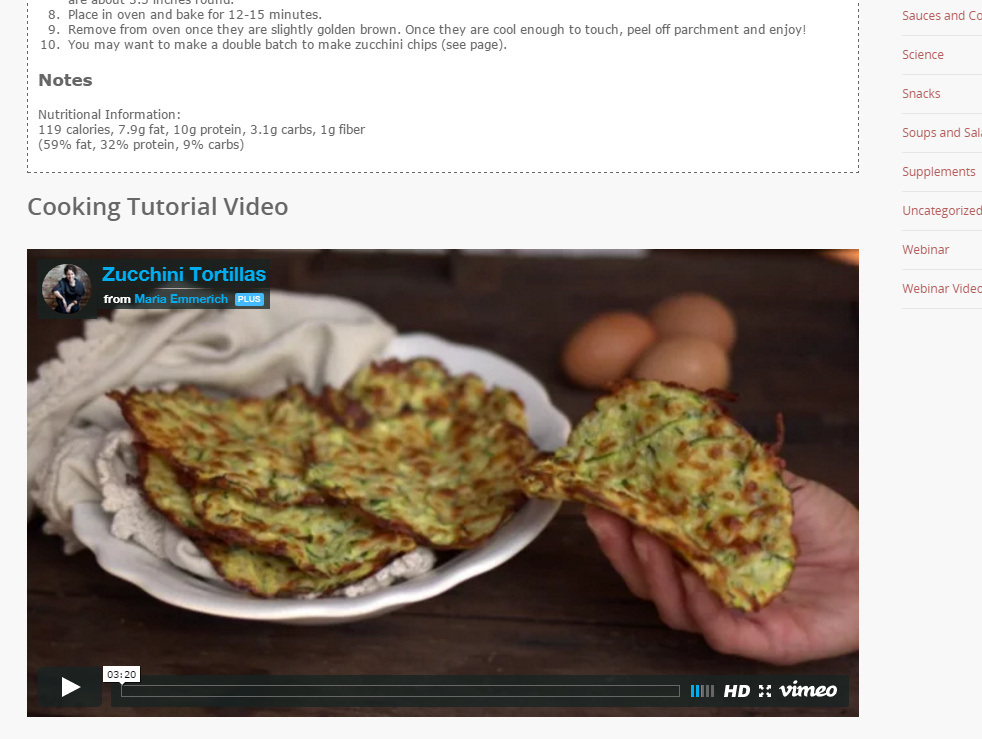 EXCLUSIVE RECIPES
Dozens of exclusive recipes with more coming every day!  Also a new recipe index to organize and find recipes quickly.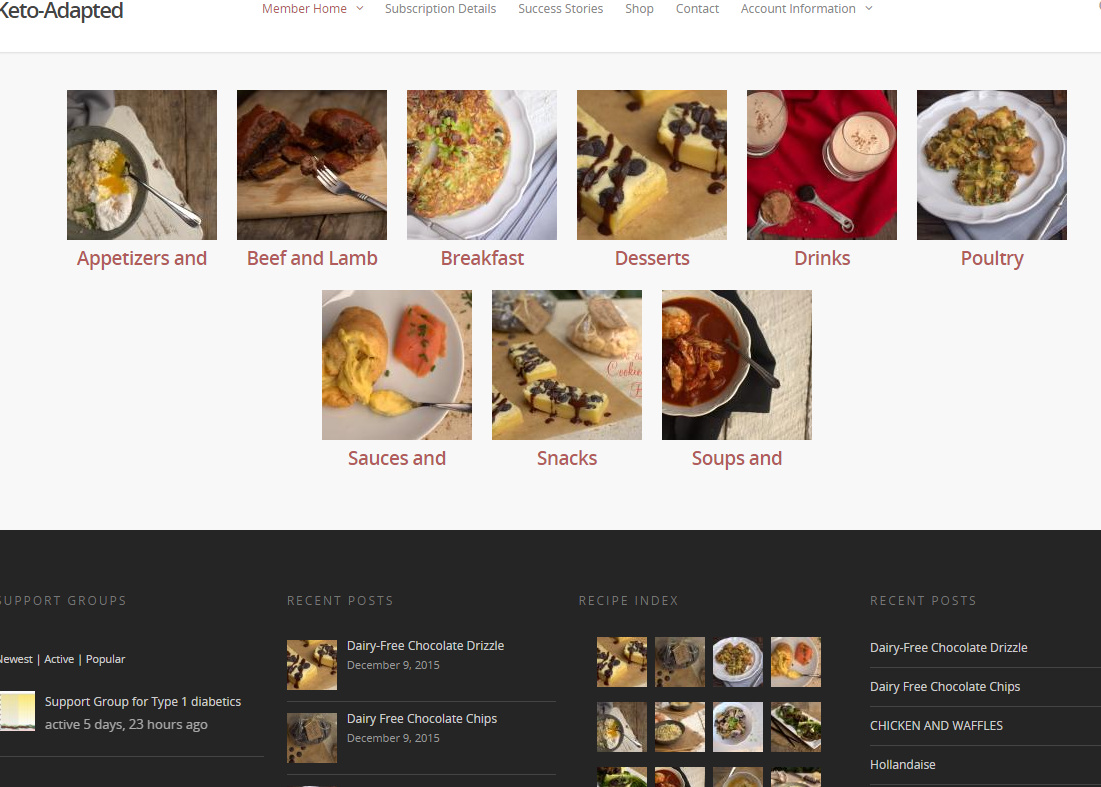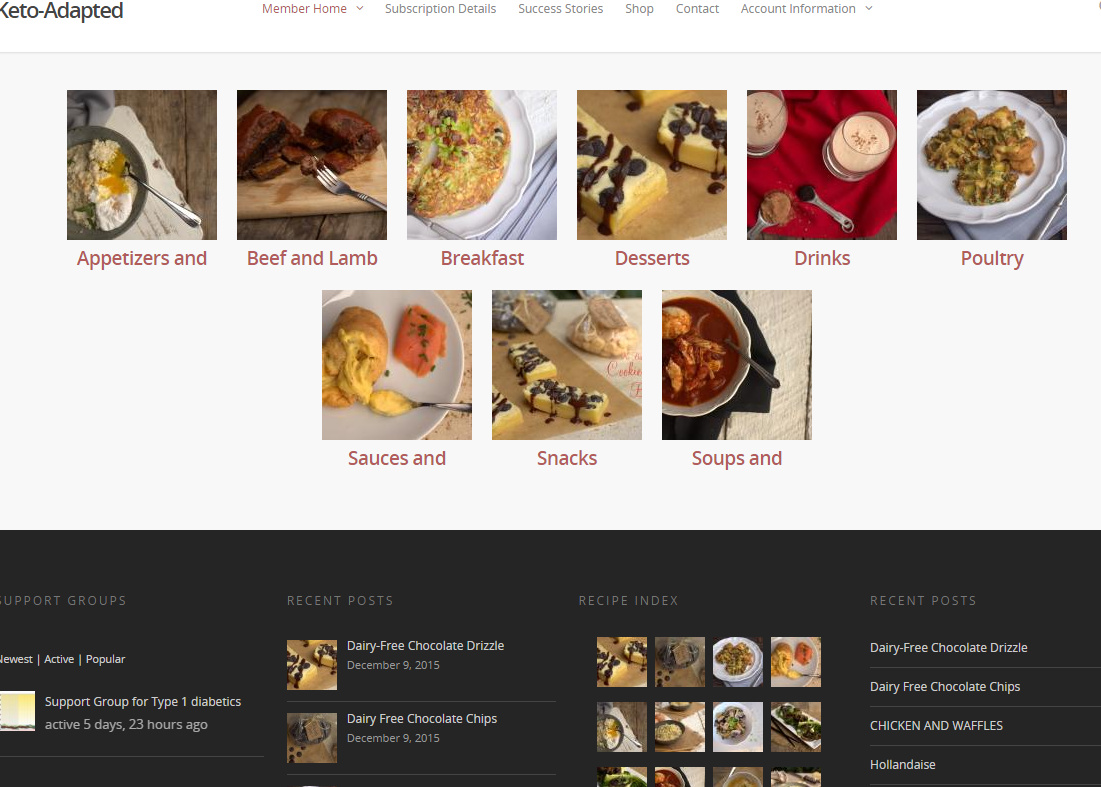 EXERCISE SESSIONS (gold members only, coming soon)
Yoga: I taught yoga for many years and I will be making some awesome yoga videos to add to the website.
Boot Camp: Coming soon!
Weight Training: Coming soon!
EDUCATIONAL VIDEOS
Location where we will post lots of education videos for understanding this lifestyle and why it is great for short and long term health.
SUPPORT NETWORK
This is your Keto support network. It is like a mini Facebook just for keto. You can make friend, make and join support groups and much more. Discuss your journey, work through issues and support each other on your journey.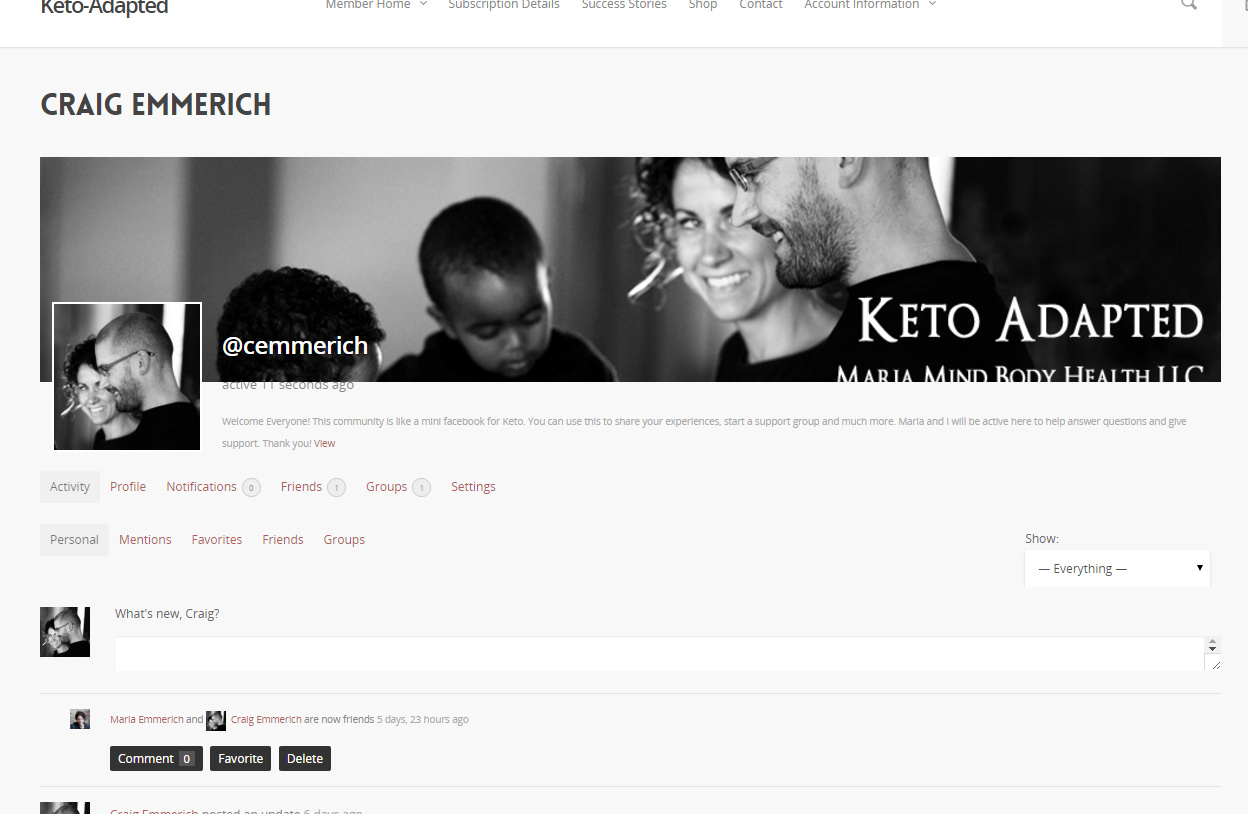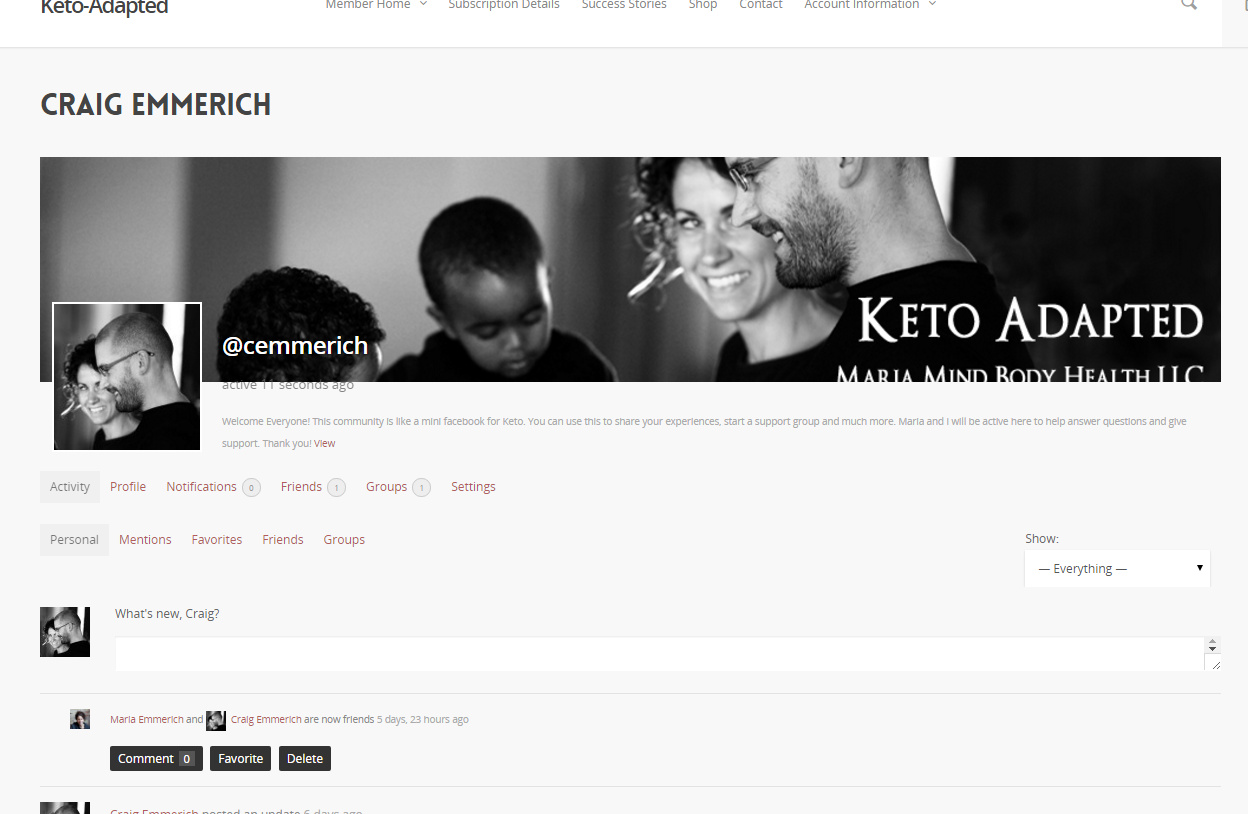 QUESTION AND ANSWER PORTAL
A central location for questions and answers (silver and gold members).  Ask any questions about nutrition, supplements, ingredients and get answers from Craig and Maria.  And search all existing questions to find you answers fast.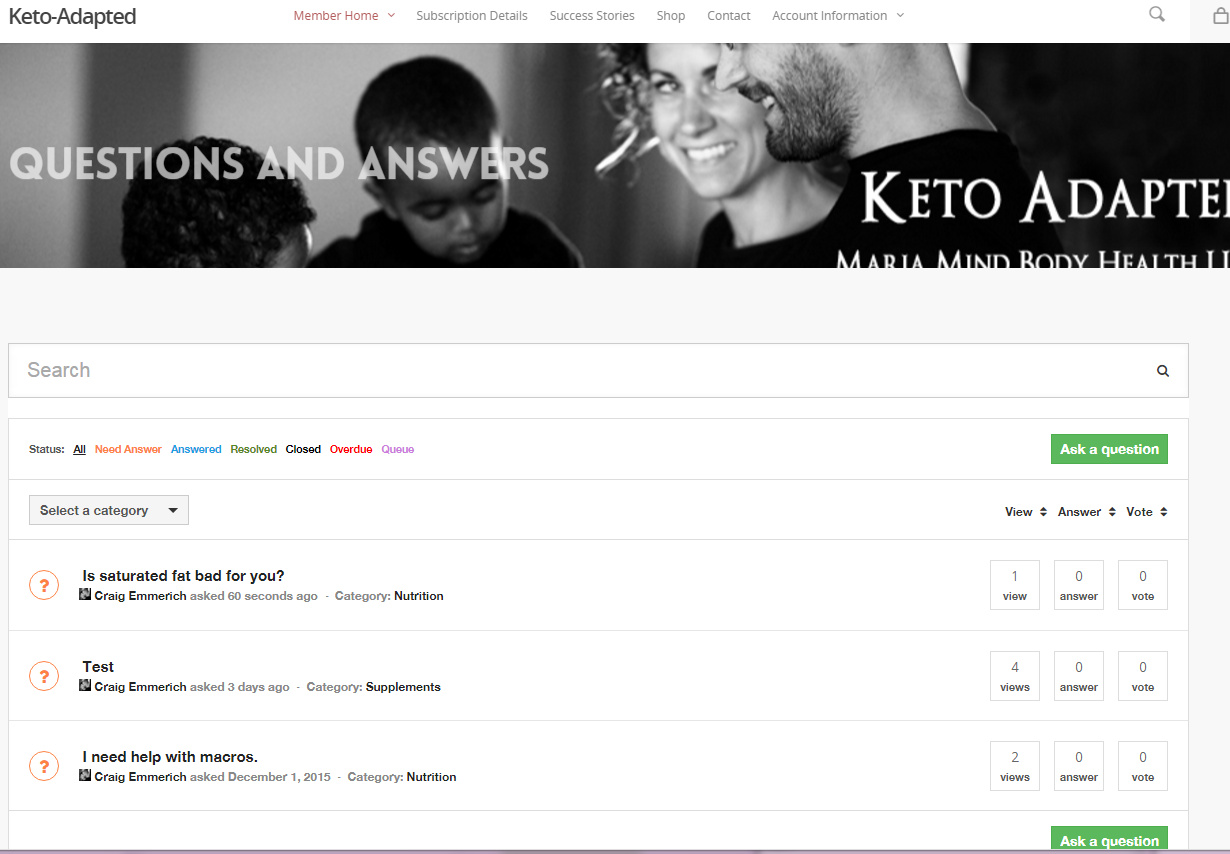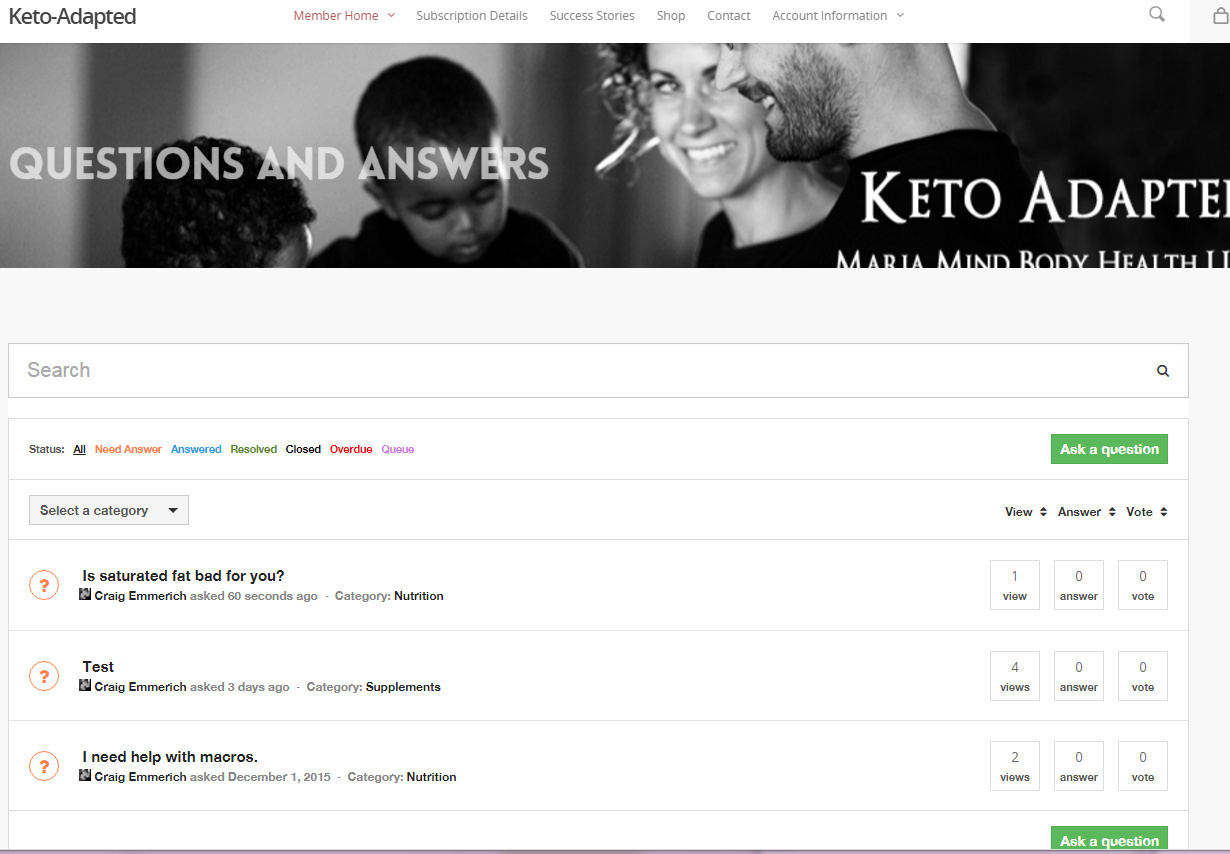 PERSONAL DIARY
This is your personal log on your ketogenic journey (gold members only).  Track your weight, ketone levels, glucose levels and log all your exercise and meals.  Really great for tracking progress and locating any issues with your journey.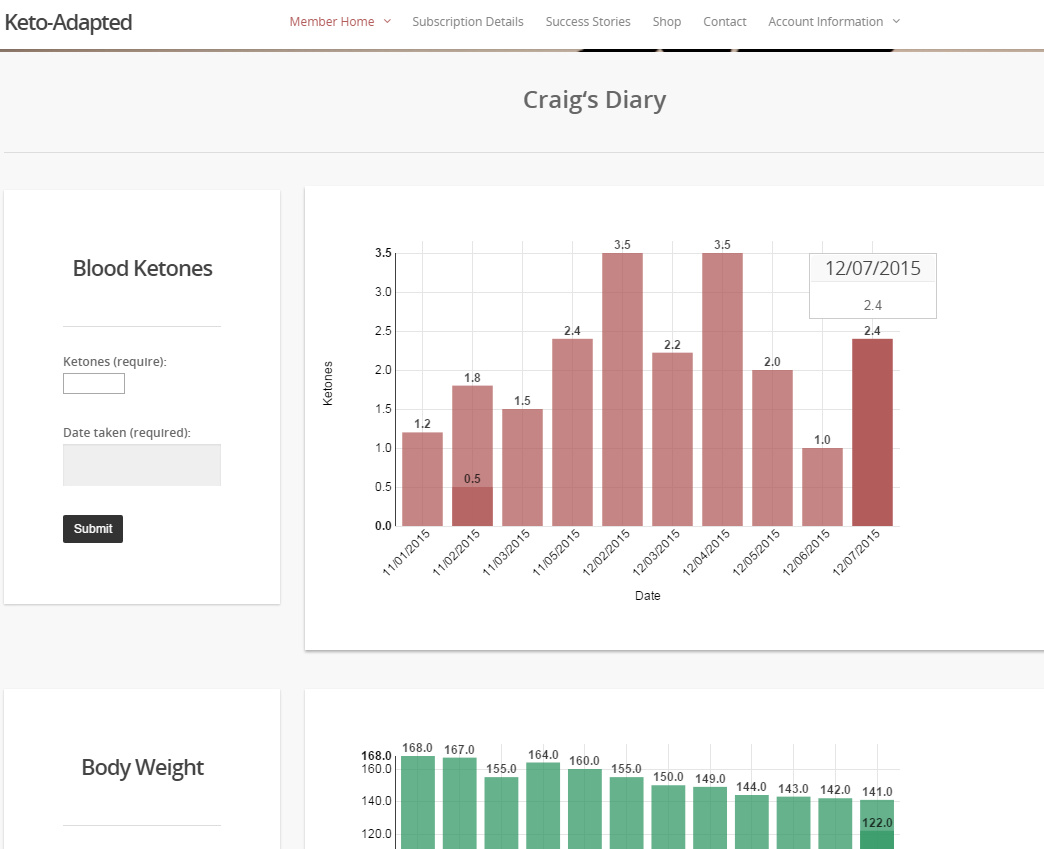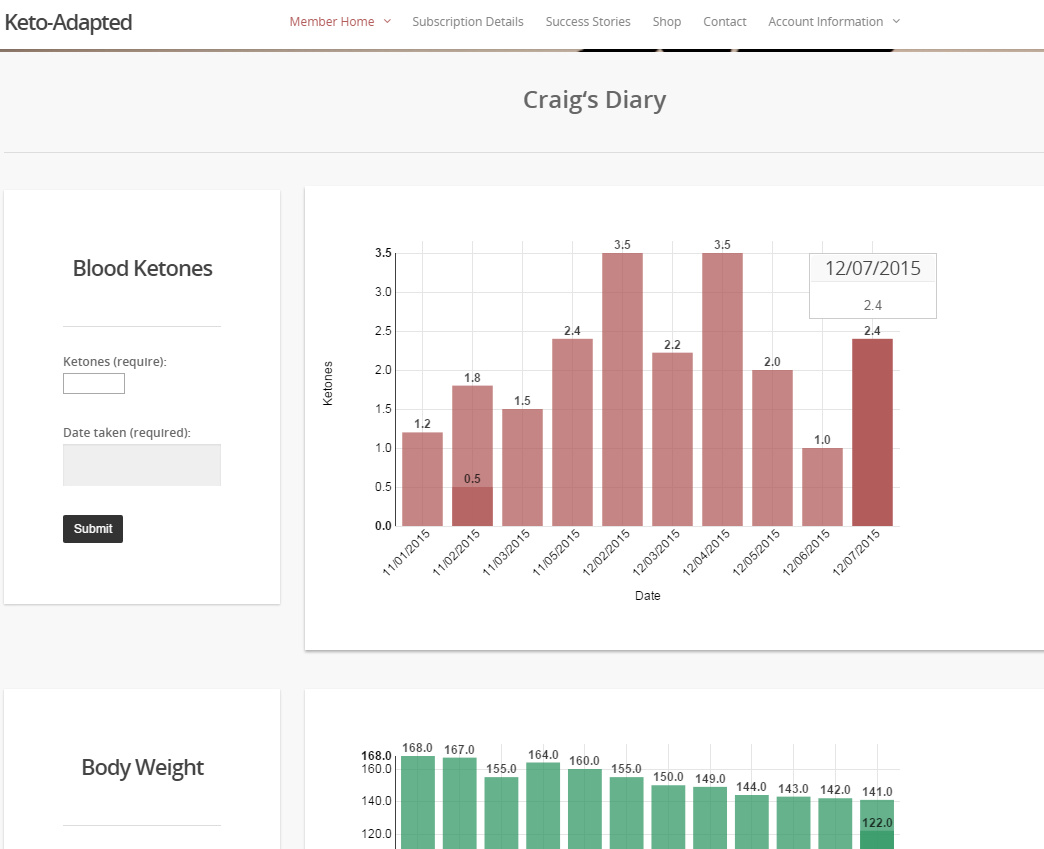 LATEST SCIENCE
This section (for silver and gold members) gives you all the information about the latest science and how it applies to ketogenic lifestyle.  WHO ruling on cancer and meat, ketogenic lifestyles for treating cancer.  We explain what the complicated studies means in easy to understand language.
MORE MEMBER EXCLUSIVES
Gold members also get free mini ebooks and meal plans (coming soon).  Silver members get discounted ebooks and meal plans (coming soon).
MEMBER DETAILS
The Nutrition Network is a monthly membership where you can choose what level you want to be. Bronze, Silver or Gold. The Bronze membership gives you access to exclusive recipes, videos, educational materials and the support network (mini keto Facebook) for just $4.95 a month! That is less than the price of one latte per month!
In comparison Weight Watchers charges about $39.95 a month for their online support website and you don't get the amount of  personal support that we are offering.  For our gold package (at the same $19.95 a month) you get a weekly webinar sessions with Maria and much more!
I will still blog free information and recipes on my blog, but I do want to emphasize that this is a great way for me to provide for my family while you benefit from one-on-one support for a very very low price.
I do not posts advertisements on my blog because I do not agree with the content they are selling and that is how many bloggers make money. This is a great way for you to get all the exclusive content you are looking for while supporting this site.
SO CLICK HERE to become a member today!
TESTIMONY OF THE DAY
30 Day Accelerated Testimony: "Hi Maria, I wanted to reach out to you and let you know that as of today I have dropped approx. 43 pounds. I started on your meal plans and now am at a point where I would like to learn how to maintain my weight.
Do you have a recommended plan for that?
This has been a life changing experience–Thanks so much for your help-:)
Best Regards,
Kathy"
And that is just what my new website is for! Check out my new website called Keto Adapted.