Portugal with Maria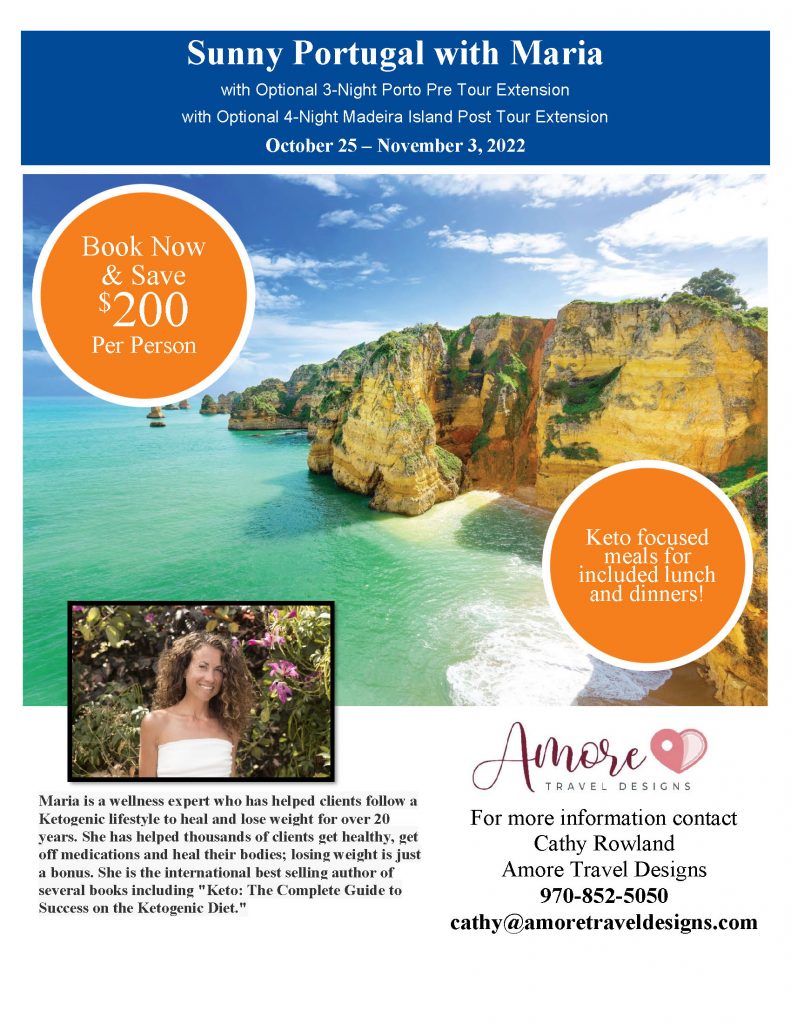 Want to come to Portugal with me?
I am honored to be asked to be the speaker on this very special trip to Portugal!
Yes yes yes! I MISS traveling and I want to take you on a trip of a lifetime!!!! Feel free to email CATHY@AMORETRAVELDESIGNS.COM if you have any questions about this amazing trip to Portugal! Cathy is a sweetheart and is very quick to respond!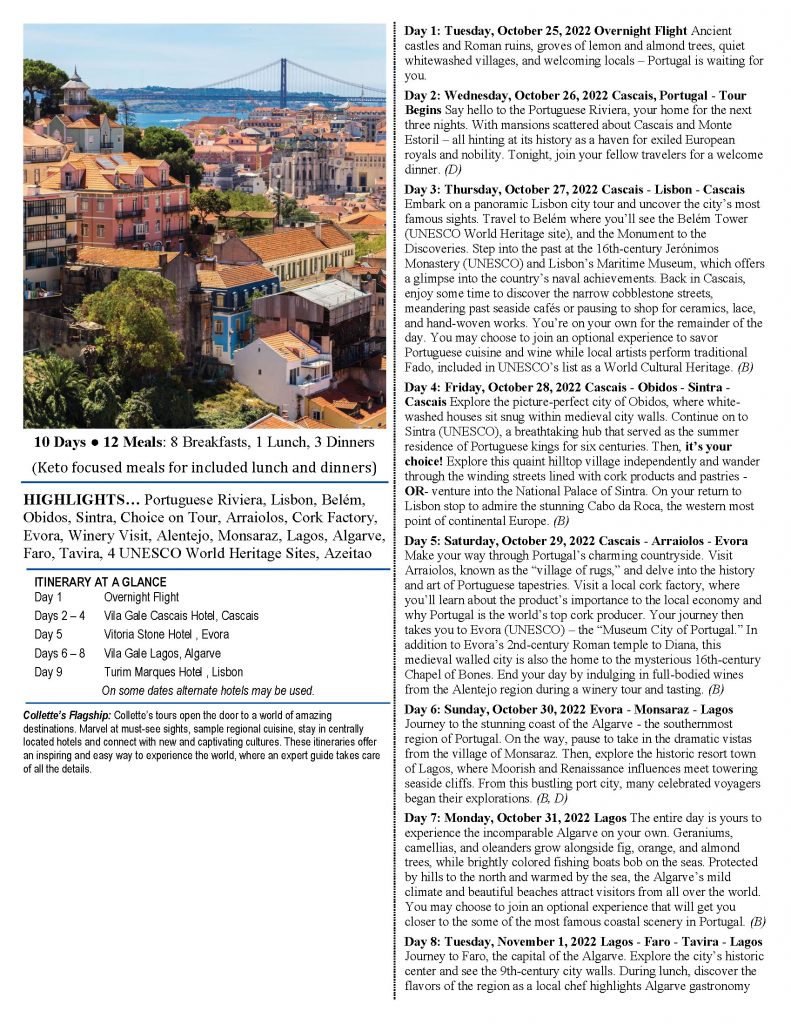 No matter if you are keto or not, there is no judging! That's not my style! But I will teach you all my secrets and have the most delicious keto meals offered to you while we see some of the most beautiful areas of the World!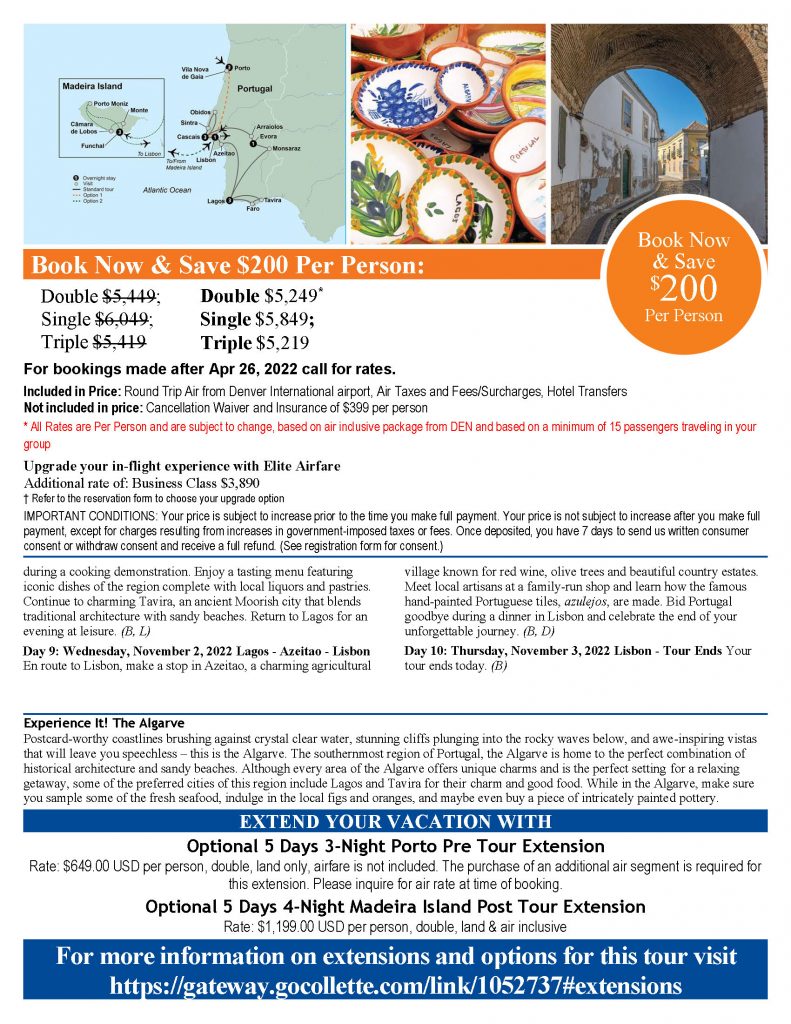 I will be your personal keto coach on this vacation to Portugal!
Don't worry if you don't have a spouse or friend to come with you, I'm traveling alone too! There's no doubt that you will make friends for life! It happens with all of my trips!
Click HERE to learn more!