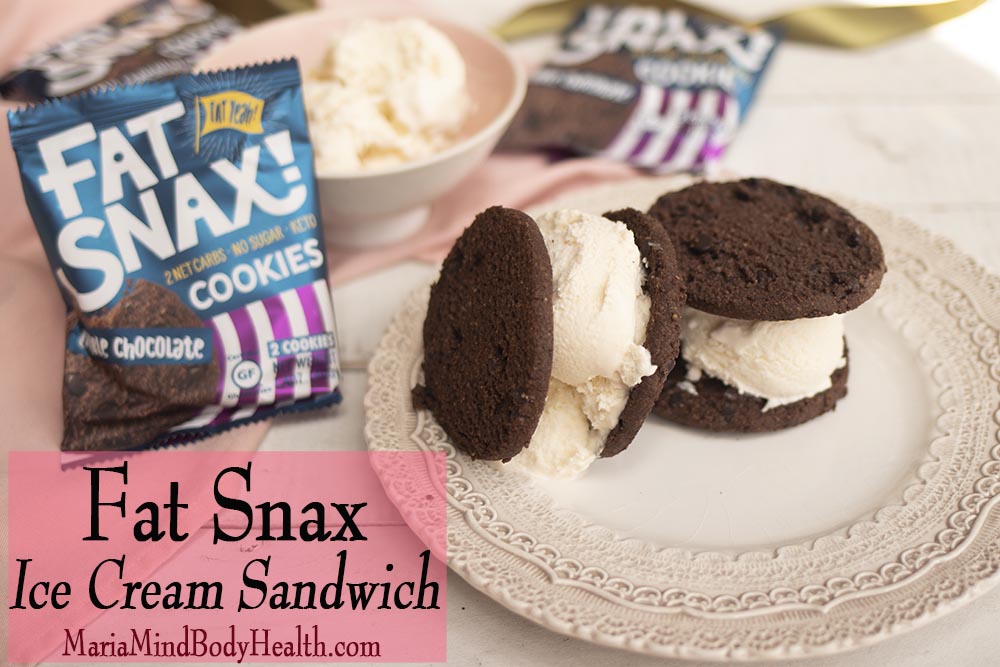 If you know me, I am a sucker for ice cream! I went through a period where I would have a scoop of my Malted Milk ice cream just about everyday.
What is better than keto ice cream? A keto ice cream sandwich and these are some awesome easy ice cream sandwiches!
I usually make my own keto cookies but since my kiddos are diggin' the Fat Snax DOUBLE Chocolate Chip keto cookies, I thought I would make them a little more special by making easy ice cream sandwiches with the cookies.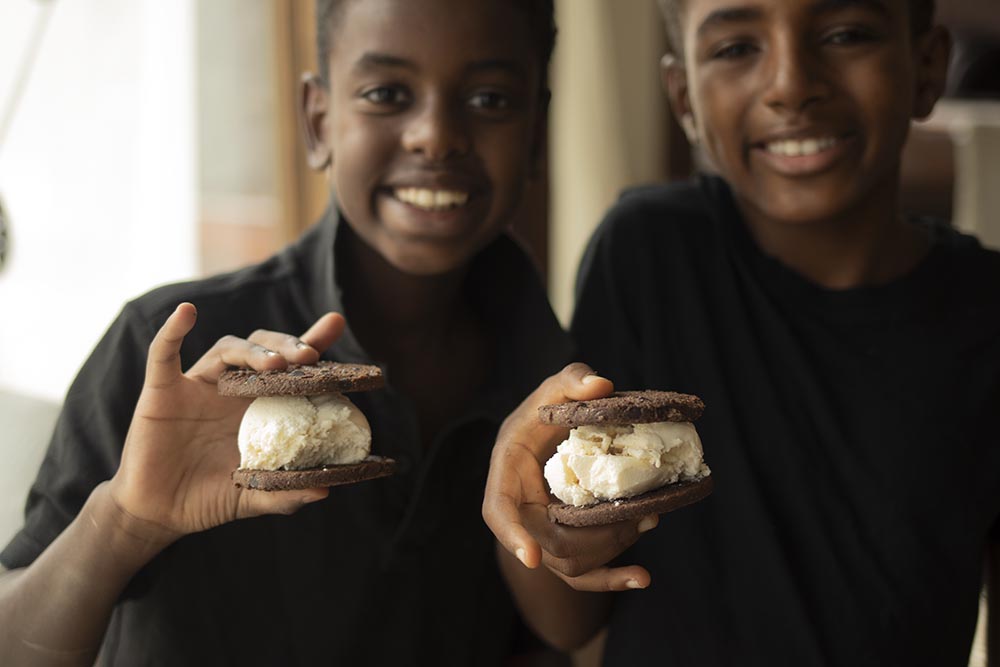 We are often told to see food as fuel and nothing else, but food is more than that. Even at the young age of 2 ½ my son who first came into our life from Ethiopia demonstrated how food is more than just nourishment. I have videos of him as I am preparing dinner. He would jump into his booster chair, buckle in and start to sing. It wasn't because he was getting a chicken nuggets, Kraft macaroni n cheese. I was making my "healthified" recipes and he sang at the top of his lungs because it was meal time. Food is pleasure, food is love, food should also be nourishing and that is why I love writing recipes filled with pleasure, love and nourishing foods.
It isn't bad to enjoy food, my goal is for you to enjoy and fall in love with ketogenic foods so you can not only nourish your soul but nourish your body.
The ketogenic lifestyle isn't a diet to me nor my family. It is a way of life. We enjoy feeling this amazing so we never want to veer away from the ketogenic foods. Never are we tempted my traditional mashed potatoes or breads. I think the main reason we are never tempted is because I am always on the hunt for new and exotic ways to make ketogenic foods become comforting.
So If you want to make a special keto treat, I highly suggest checking out Fat Snax! I have met the owner many times and he is so kind and generous! Let's help support small businesses!
Fat Snax Ice Cream Sandwich
Instructions
Make the keto ice cream. Smash 3 tablespoons fresh churned keto ice cream in between 2 Fat Snax cookies. Place in freezer for at least 1 hour to set (if you can wait that long!)
Notes
Nutritional Information:
1 ice cream sandwich using:
2 Fatsnax Double Chocolate cookies and 1 serving Vanilla Ice Cream:
406 calories, 39g fat, 8g protein, 14g carbs, 2g fiber