Click Here to view your Shopping cart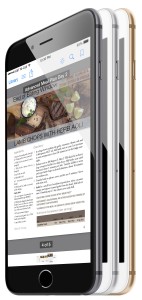 Phone Consultation Package
The Ultimate Complete Package. A full Month of One-on-One personal consulting with Maria!
1 Month complete support package where Maria will help you get on the path to health! This service can be done from anywhere in the world via phone or Skype.
With this package you get:
1 hour phone consultation
Health assessment
Month of unlimited email support
Our VIP Keto Package
Weekly live webinars
60 days of meal plans and much, much more
Weekly live webinars, full month of one-on-one support from Maria, ebooks, meal plans, over 70 instructional videos, workout videos and much more. Everything you need to understand this lifestyle.
$999

Additional months of email support (after first month):
$299 each
Additional followup calls (after first month):
60 minute – $399 each
Click Here to get these add-ons to the phone consultation package.
NOTE: If you miss a scheduled phone consultation call without at least 24 hour notice, you cannot reschedule the call and forfeit the phone time.
NOTE: Once you purchase any package, no refund is possible (you get all the material as soon as you checkout).
All materials are copyrighted and property of Maria Mind Body Health LLC and are intended only for use by the purchaser.  Sharing documents (PDF, word docs, etc.) or reselling them is strictly prohibited.  Substantial or systematic reproduction by Users is not permitted. Distributing or posting the PDF files is strictly prohibited without written permission.