Testimony of the Day  
"Good morning Maria, I had to share some exciting news with you! This morning I weighed myself like I always so and for the first time in over three years, I weighed UNDER 200lbs. 199!!! It's been three and a half weeks since I started eating your way and reading your metabolism book.
I just got your HAQ assessment over the weekend and finally just got all the supplements in the mail yesterday. I have lost 24lbs in 3.5 weeks but most of all I feel incredible and have a healthy happy relationship with food that I have never had before. I know this is just the beginning, but I had to share my milestone with you! I had many days before I found you that I thought I would NEVER weigh under 200 again. You have given me hope and empowered me to take back my health. Thank you!! With my warmest regards, Shauna"
Click HERE to get your 30 day meal plans and start your transformation like Shauna and Richard!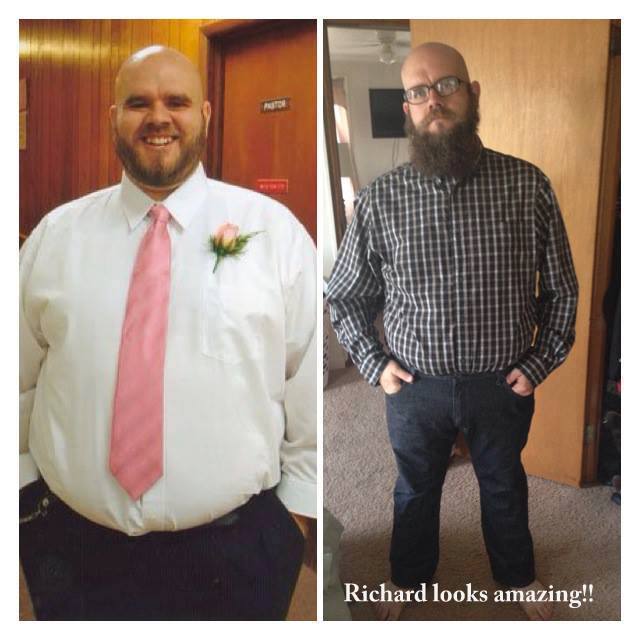 GRAPEFRUIT SEED EXTRACT (AKA "Liquid Gold")
When Craig and I brought the boys home from Ethiopia, one thing the boys were suffering from was giardia. If you are unfamiliar with what giardia is, you are lucky! It is a parasite that makes for very messy diapers!
Anyway, one of the natural cures I used to help clear up the parasite was grapefruit seed extract, which is also referred to as "liquid gold" due to all the amazing healing benefits.
It is made from the seed and pulp of organically grown grapefruit and has been amazing at helping my family stay healthy over the winter. I am not a fan of the anti-bacterial soaps and gels that everyone uses for many reasons! We use grapefruit seed extract instead because it does not allow germs to build up a resistance. Grapefruit seed extract is very gentle and non-toxic in comparison to strong antibiotics that can destroy beneficial intestinal bacteria and deplete the immune system!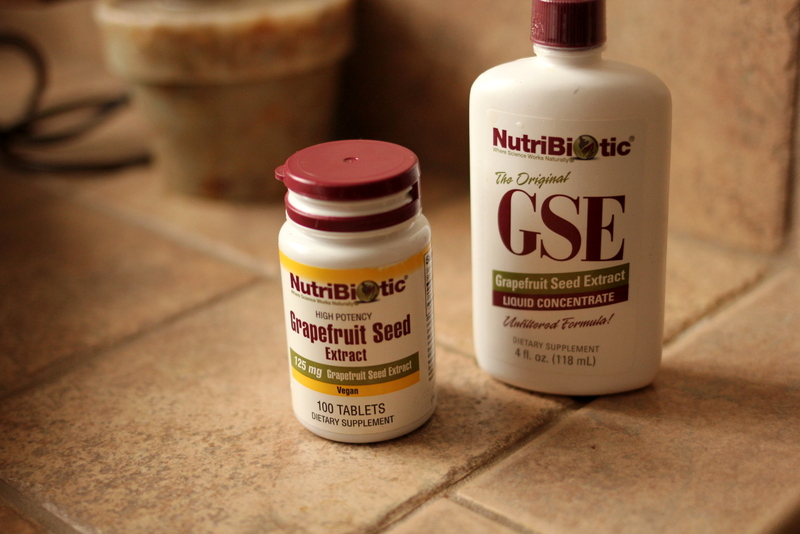 There are many things that this "liquid gold" has helped my clients with:
1. Ring worm
2. Relieves arthritis and reduces pain . It is an anti oxidant and seems to be able to rid the body of toxic free radical build up.
3. Cures candida. Candida can cause extreme cravings, exhaustion, fatigue, headaches, migraines, digestive bloating, loose bowels, constipation, eczema, skin rashes and itching.
4. Kills bacterial, parasitic and intestinal illnesses, as well as preventing and clearing up dysentery, and travellers' diarrhea.
5. Grapefruit seed extract has essential minerals such as Biotin, an important nutrient for the utilization of dietary fats.
6. It also has many amino acids and Bioflavonoids in the extracts that eliminate infections and help boost the immune system.
7. Help heal leaky gut and gastro intestinal disorders.
8. Works great for cleaning! Its' antiseptic and disinfectant properties make it ideal for adding to drinking water and for household cleaning.
Taking a dosage of just 10 – 15 drops of Grapefruit Extract in water or juice two to three times per day.