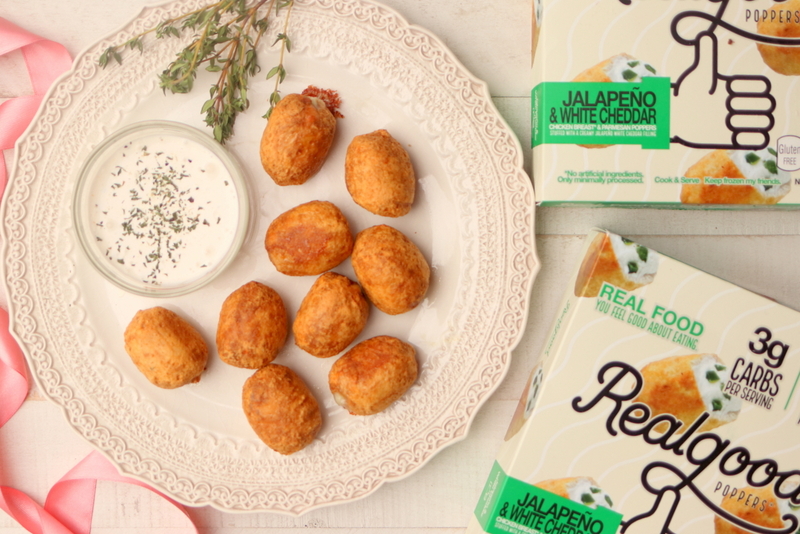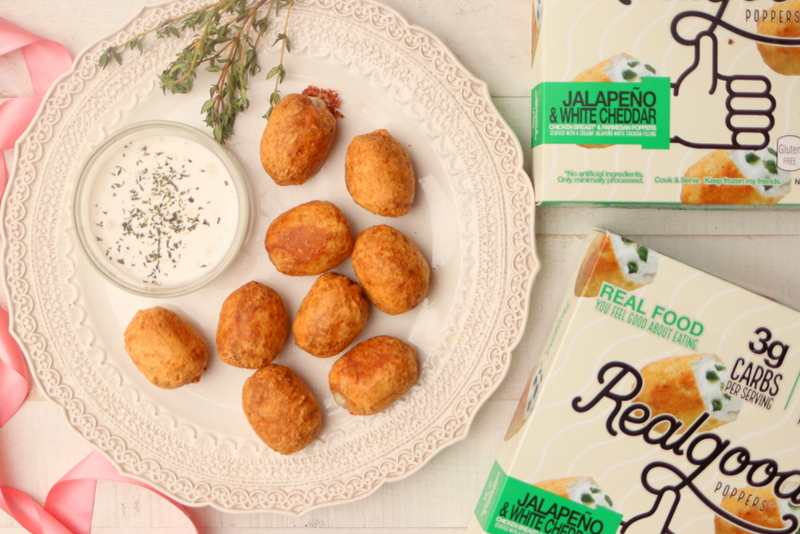 Hi everyone! This is Craig, Maria's husband. I wanted to tell you about some of my favorite go-to keto foods that I make while Maria is traveling and speaking around the World for work.
Maria is great at planning ahead and makes really good keto meals for me to reheat while she is traveling; however, I also like to enjoy tasty keto football foods like Real Good Foods Jalapeno Poppers and keto Pizza Bites while she is away.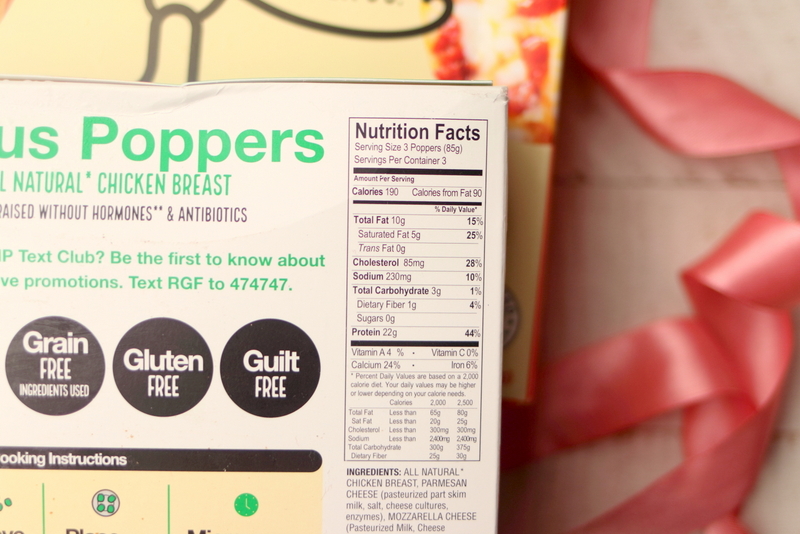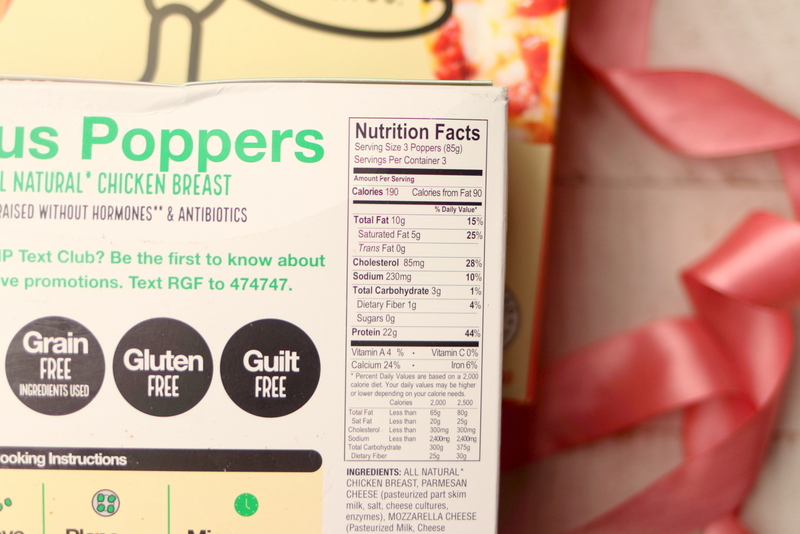 AJ is the owner of Real Good Foods and he knows that Maria is traveling a lot and he knows that I suffer from Lyme Disease, which makes life hard at times. He is so generous, that he often ships me Real Good Foods Pizza and Jalapeno Poppers so I can enjoy tasty keto food without a lot of effort. His generosity has helped me through a lot of difficult times and I can't thank him enough! Most of you know that we like to have all of our food delivered to our home so we don't have to waste time driving to the store and waiting in line, BUT you can find Real Good Foods at most Walmart stores around the country.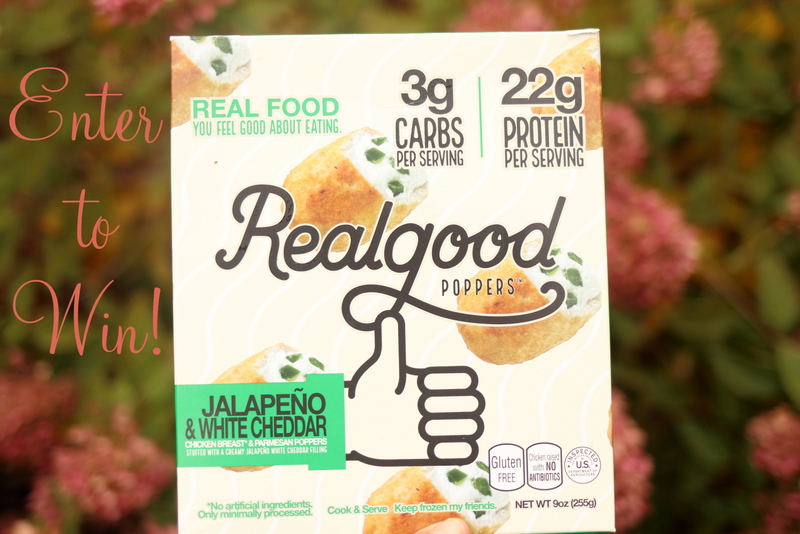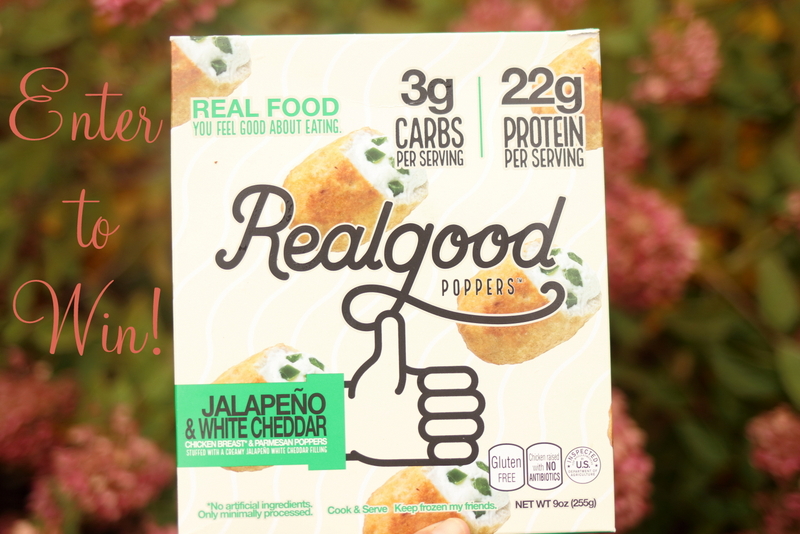 Real Good Foods understands that grain free and quality ingredients matter! There are no antibiotics used and he uses chicken and Parmesan for the wrappers of the poppers and for the crusts of the keto pizza! Extremely low carb yet packed with flavor!
AJ is so great that he offered to do a giveaway for our blog readers! He is offering to mail a gift pack of his delicious Real Good Foods Jalapeno Bits and Real Good Foods Pizza Bites!
If you would like to order some today, click HERE to check out their delicious options! My favorite is the chicken crust Supreme pizza!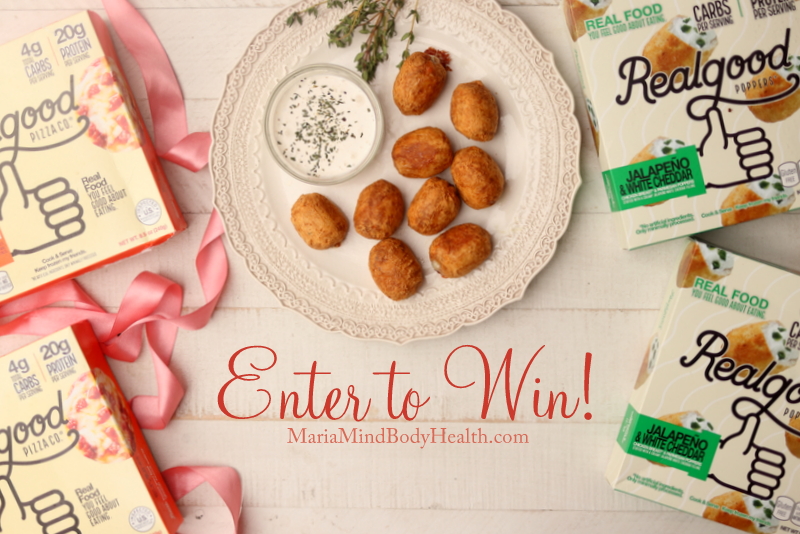 IT IS EASY TO ENTER!
1. Like my Keto private facebook group called KETO.
2. Follow Maria on Instagram @mariaemmerich and @realgoodfoods
3. Share this post on Facebook and Instagram!
4. Comment below on what your goals are for this Fall!
Winner will be chosen on October 21st which is my son Kai's birthday! 
Good Luck!
TESTIMONY OF THE DAY
"Hi Maria! As of this Saturday morning I have officially lost 100 pounds. (100.2 to be exact)!
Keto literally has saved my life. My whole life. I struggled for over a year to lose 31 pounds on Weight Watchers. I don't want to crap on that program, it works for some people. But for me, yes I slowly lost weight, but I didn't feel good. At all. In fact, I was drowning. I was a mess. My anxiety and depression was one teeny tiny step away from being medicated for it and I was asking my boss to reduce my hours at work. Those who know me know that panic attacks came often for me. I was crying at work at times, miserable and not performing the way I knew I should have. I just couldn't deal.
So come March, in my pathetic state, I started researching Keto (on the suggestion of my father and backed up by a nutritionist auntie) and decided it was worth a shot. I stumbled the first 2 weeks; carbs are tough to quit, my friends. But I persevered. And I noticed that with the weight loss, my mental fog was clearing. My mood was improving and I was actually feeling a lot happier and able to handle things better It's like the weight loss was just the side effect to eating this way. I eat a pretty clean keto, I have cut dairy and pretty much all fake foods. Turns out dairy is an inflammatory food for me and when I cut it out I wondered "ok great, what do I do now?" But my auntie showed up camping with lemon curd and hot fudge sauce and said it was keto and shared the Dairy Free 30 day cleanse book and I was hooked. No dairy? No problem. Not as hard as I thought. I cook at home, I rarely eat out. I would like to stress that I have done this without any sort of keto supplements, protein shakes, prepackaged meals or starvation methods.  These things are not necessary to lose weight, so beware of those telling you they are, you're just fattening their wallet. I got into ketosis with my own foods and have maintained it without buying anything other than regular groceries. I am a single mom and do it on my fairly tight budget and make it work. It's not all butter and bacon as the mug would suggest but they definitely can be enjoyed on keto.
People ask me what my goal weight is and I don't have one. I always wanted to be 155 because that's what the BMI chart said I "should" be. I always wanted to be skinny and when it didn't happen fast enough I bailed. I was eating processed foods and fake sweeteners because it was allowed on whatever program I was on but it wasn't a fix, it wasn't healthy and what I want is my health. And on my way to an even better state of health. My blood pressure is considered "optimal" and my blood sugars are normal. My weight dropping has taken stress off of my heart and I am sleeping better and am able to move around more and I have more energy; for goodness sake, I go to the gym now and actually work out and I actually look forward to it. I'm not saying it's been easy, but nothing worth it ever is. But this is worth it to me. Having my life back, more years with my kid is worth all the work. PS-I refuse to compare my journey with anyone else. Weight loss is a deeply personal thing and once you start competing and comparing, check yourself to make sure you're doing it for the right reasons. I do not centre my life around my diet, it has simply become the way I eat. If you revolve your life around it, it won't work. Eat good food for fuel, make room for treats and enjoy eating with friends and family. Remember that weight loss has tons of ups and downs and you will have stalls and gains for no apparent reason, it's just all part of the process.
I get asked a lot what I eat and I eat the same things you do, just prepared a little differently. My pantry has gone from stocked with chips and crackers to stocked with ingredients to make delicious food-it's more appreciated when it's worked for.
Its honestly tough to look back at old photos and remember feeling the way I felt then, a lot of pain covered by a smile.
100 pounds lost, an entire life gained!
PS-my 9 year old weighs 89 pounds so I've lost one of him now plus the 11 pounds he was as a baby, sometimes perspective is nice." Candice
Most people I consult are doing keto totally wrong. Get fast results with the my NEW Keto School!