Real Good Foods Giveaway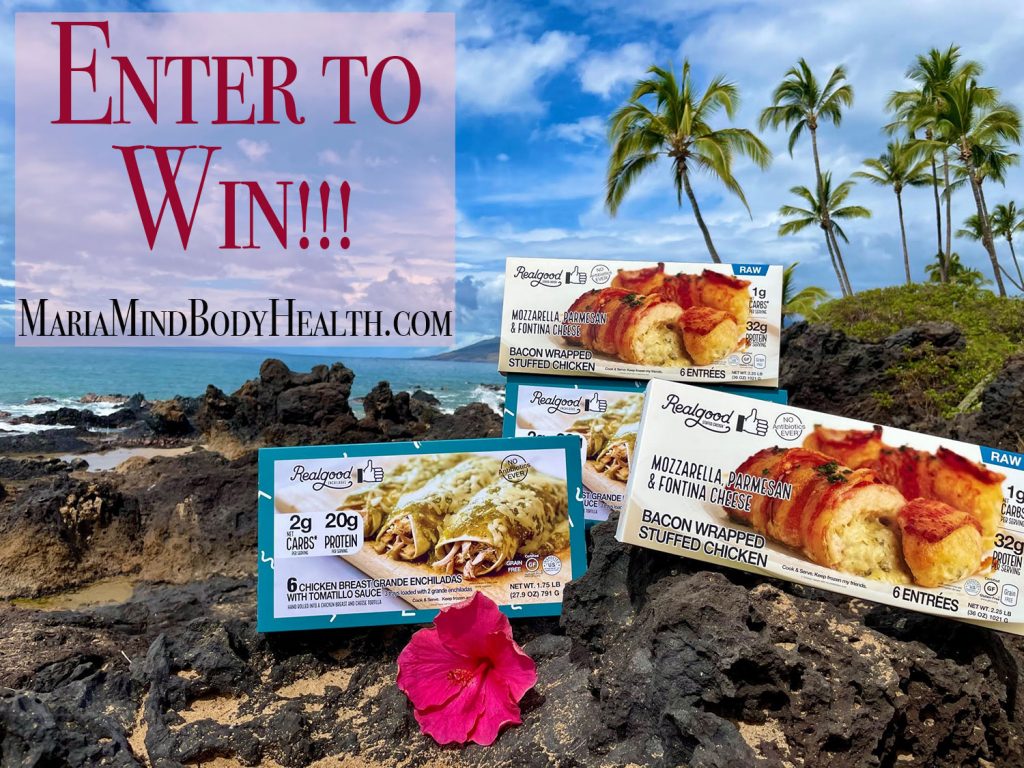 I have GREAT news! Real Good Foods has a Bacon-Wrapped Stuffed Chicken that is absolutely delicious and you can now find them in Costco! I LOVE gifting healthy keto food and today I am giving away Real Good Foods so you can try them!
You all know I love to cook delicious keto meals, but I am off to Costa Rica to be a keto chef on a television show and will be gone for awhile. I wanted to have easy meals for Craig because he works so hard with answering questions for Keto-Adapted.com members as well as homeschooling the boys, I don't want him to stress out about making meals.
Life gets busy for everyone sometimes and if you are needing a little help staying on your keto lifestyle, you can now get Real Good Foods in Costco!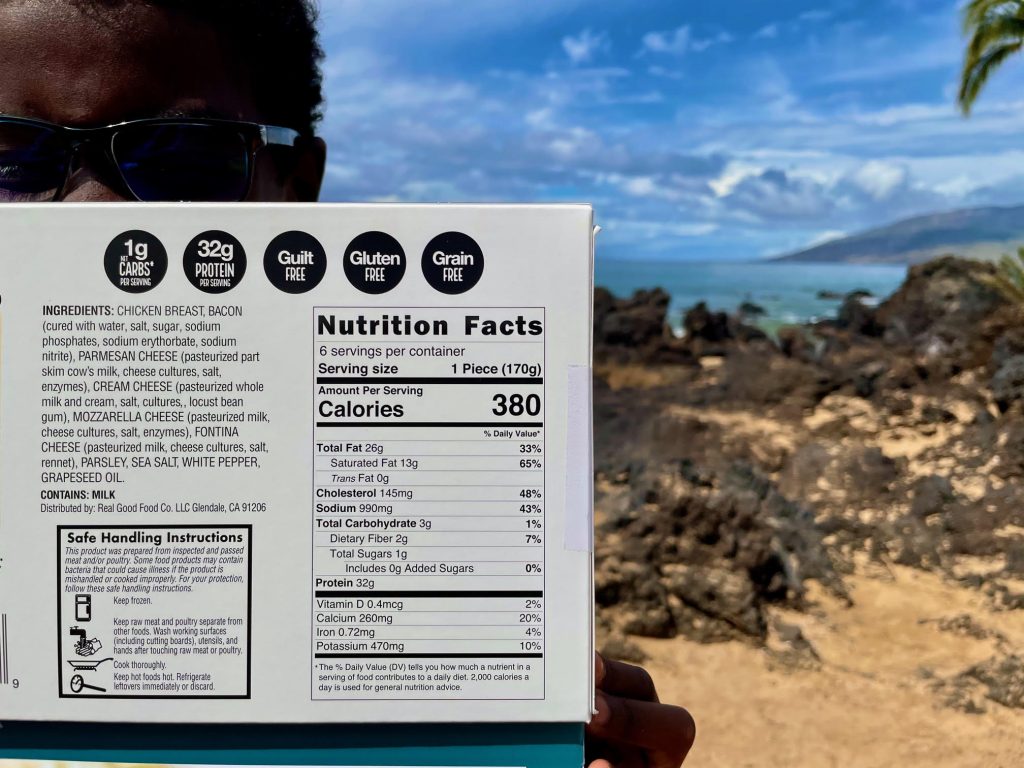 These delicious Bacon-Wrapped Stuffed Chicken are super easy to make! All I do is heat them in our toaster oven and dinner is ready in minutes! I love supporting keto companies! I want them to survive and thrive!
I had the great opportunity to meet the owner of Real Good Foods. His name is AJ and he is very generous! When Craig was having his hardest time with Lyme Disease, and I had to travel for work all the time, AJ would mail him keto frozen meals for him to have easy keto dinner options while I was gone. How sweet is that?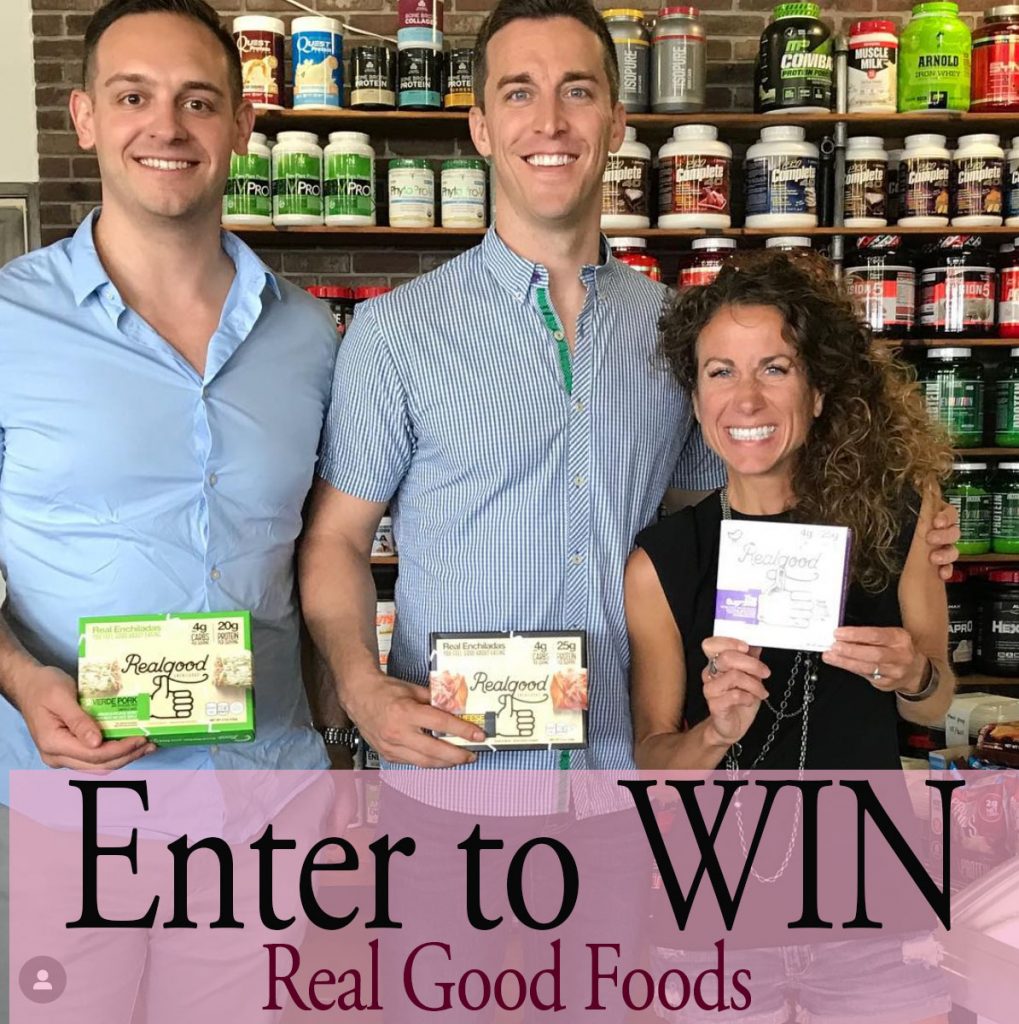 Real Good Foods Bacon Wrapped Stuffed Chicken is now in 7 of Costco's 8 regions (basically nation-wide) and their new Grande Enchiladas and Bacon Wrapped Stuffed Jalapeños are also in many Costcos as well!
Real Good Foods is so generous, they are offering a giveaway to two lucky winners to win $50 Costco Gift Cards to try Real Good Foods!

It is EASY TO ENTER:
1. Like my Keto private facebook group called KETO.
2. Follow me on Instagram @mariaemmerich and @realgoodfoods
3. Comment below on how the keto lifestyle has helps you or a loved one!
4. BONUS point for sharing on Facebook or Instagram and tagging me!
Good Luck! Winner will be chosen March 5th!