BEAUTYCOUNTER SUNSCREEN STICK AND GIVEAWAY!
NEW BEAUTYCOUNTER SUNSCREEN STICK AND GIVEAWAY!
I'm not much of a salesman, but it is easy to get behind such an amazing and honorable company like Beautycounter!  If you would like to try a new adventure and join me with becoming a Beautycounter representative, click HERE. I would be honored to have you on my team and spread the word of health when it comes to our skin, and the new Beautycounter sunscreen stick and giveaway! Even if you are in Canada, we now have Beautycounter starting there. It has been a great revenue for my other team members!
If you haven't had a chance, catch my next FREE Webinar with my team member Kate on why Beautycounter is so special and healthy. I also include my favorite products and how to become a representative. Click HERE to see when my next one starts!


Beautycounter has a NEW larger sunscreen stick that I am super excited about!
If you have tried the small sunscreen stick, you will LOVE this! It is the same thing, just a bit larger. I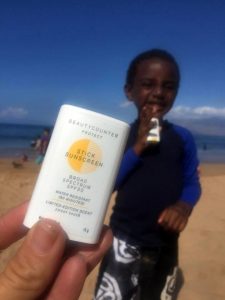 adore the small sticks because I can fit it in even my smallest purse as well as my kids' backpacks when we go hiking.
A few weeks ago, my parents came over to visit and my dad started slathering a very toxic sunscreen all over his nose. I politely told him about how the chemicals in his product causes his liver to get damaged and causes hormonal issues such as estrogen dominance (yes, even in men!). I asked him if he would use one of my Beautycounter sticks if I gave him one. He agreed to switch:)
Want to Win? It is easy to enter!
1. Like Keto Adapted on Facebook and share my information with friends and family!
2. Comment below on what Beautycounter product you would me to giveaway next! Click HERE to find a list of Beautycounter products.
Good Luck! Winner will be chosen August 3rd!
AND THE WINNER IS…. Kristen Kinney! Congrats!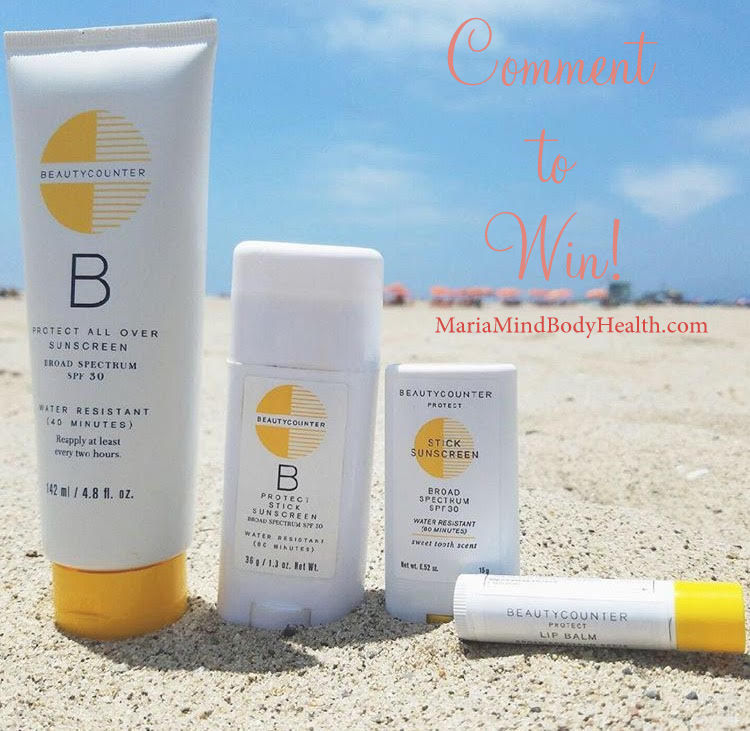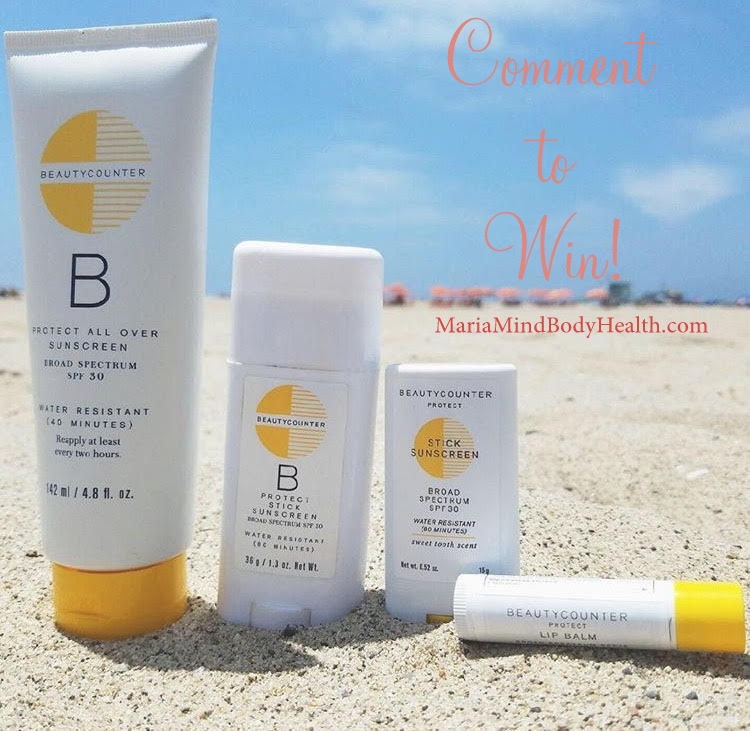 TESTIMONY OF THE DAY
KETO ADAPTED Ebook Testimony!: "Excellent compilation of recipes with beautiful pics and the 2 weeks of meal plans are diverse and meals can be easily interchanged. What I like about th
e recipes is they appear simple to make and each one has a keto meter and macros are all spelled out.  Interesting to note that i haven't seen any nut flours in the recipes. This works well for me as this can get quite tiring sometimes and I like variety! There are also variations offered for dairy/non-dairy etc as well. The menus are easy to follow and 2 weeks are available. The shopping list is concise and broken down per week. Well done Maria and Craig. The photos are very nice. My first choice is going to be Bacon, Mushroom and Brie soup. Oh how I have missed cream of mushroom soup (childhood comfort food) and I am looking forward to the moment!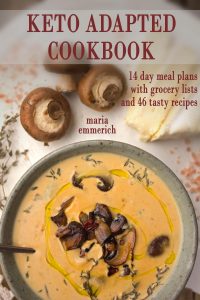 I noticed that some of these recipes are offered thru out the keto-adapted website. I really like that these are organized into an ebook form for easy access and I can get to them quickly! Gotta say thank you for that one!
I am a big fan of your books and cookbooks and own every one. I'm so glad I have added this one to my collection! Thank you – your labor of love is quite evident."
Thank you for your love and support!!!