Real Good Pizza Exclusive Flash Sale!
We love Realgood pizza! It is the best keto pizza that is gluten free and nut free! With our fast-paced lives it is super helpful when things get busy especially in the summer when we would prefer to be playing outside. Also our boys like to have options that "look" like what the other kids are eating and a frozen pizza like this is great for that.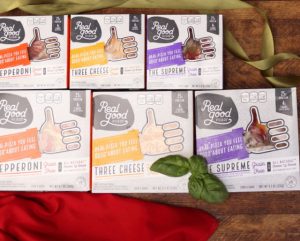 As you may know they are launching a new 7 inch pizza line. It is exclusive to Kroger's stores across the US. We love the size of the 7 inch and it is super convenient.
We are honored to partner with Real Good to sell these awesome new sizes online!! You can't get these anywhere online except right here!  This is an exclusive offer for our fans.
Craig told me he thought a box of Real Good Pizza and a THIS toaster oven (on SALE today) would be a great Father's Day present for a keto dad! I thought that was a great idea too!
Pricing is (8 pizzas per case):
1 case: $8.99 per pizza
2 cases: $6.99 per pizza
3-5 cases: $5.49 per pizza
So don't miss out! This is a FLASH sale and only lasts until this Friday at midnight central time!
CLICK HERE to stock up!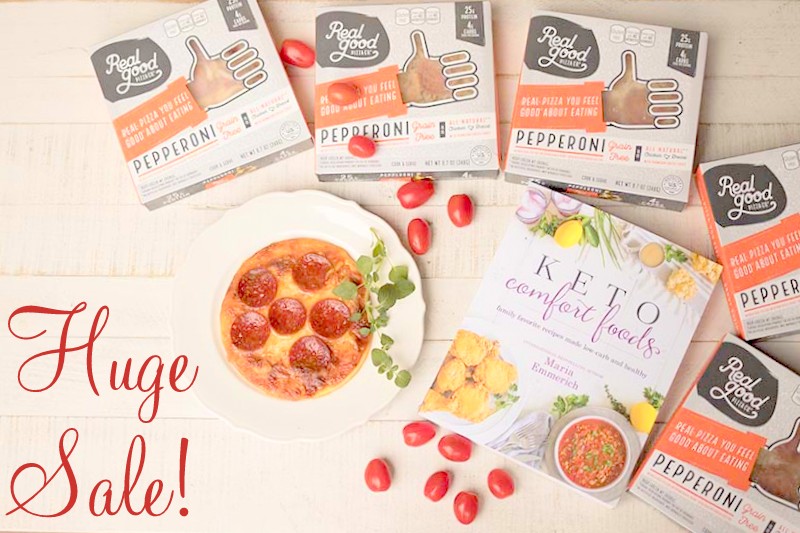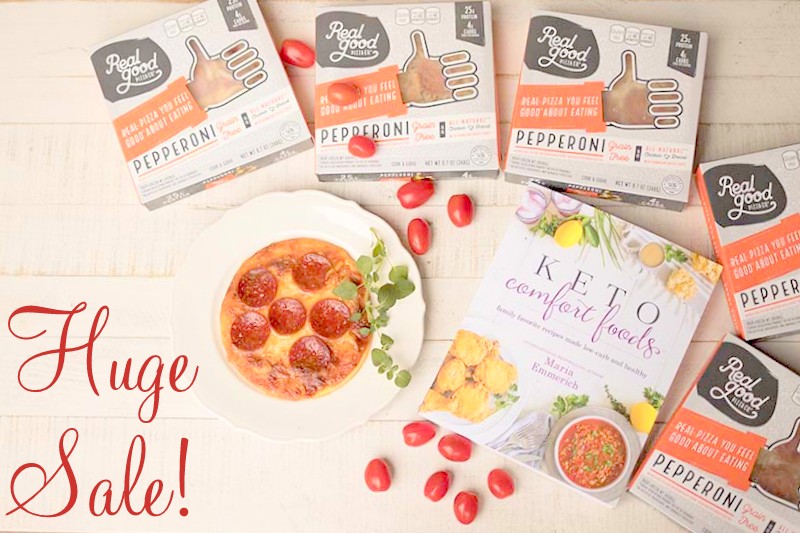 TESTIMONY OF THE DAY
To date I have lost 220 pounds. I have been trying to get my family to eat Keto with me with no success. I will be the first to admit that I didn't want to buy a cookbook at all. Especially since I held on to the belief that Pinterest is the answer to everything. Maria Emmerich's Keto Comfort Foods in particular has been the ultimate game changer.
My husband hasn't liked any version of mashed cauliflower until Maria's he has now given up mashed potatoes. My 20 month old son will sit for nearly an hour eating it. I am beyond excited as to what the future holds for my family and our Keto lifestyle. I have recommended these books to everyone. Literally every recipe I have made has been fantastic.
Click HERE to find Keto Comfort Foods Cookbook. 
Thank you for your love and support!