Keto Meal Delivery FREE SHIPPING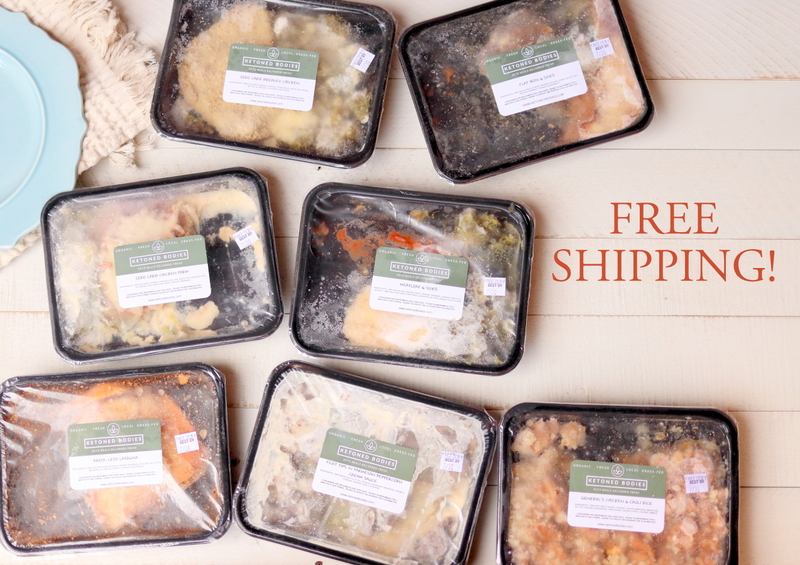 I have VERY exciting news for those of you who are super busy and do not enjoy cooking yet you want to eat tasty organic keto meals! I have been chatting with a very cool man named Bryan who started Ketoned Bodies which is a company making keto frozen meals that are all top notch quality organic ingredients! AND NOW he is offering FREE SHIPPING to my followers! As you can guess shipping frozen meals across country with a lot of ice packs to keep them cold AND fast delivery can cause shipping costs to go sky-high! But Bryan is going to cover the cost!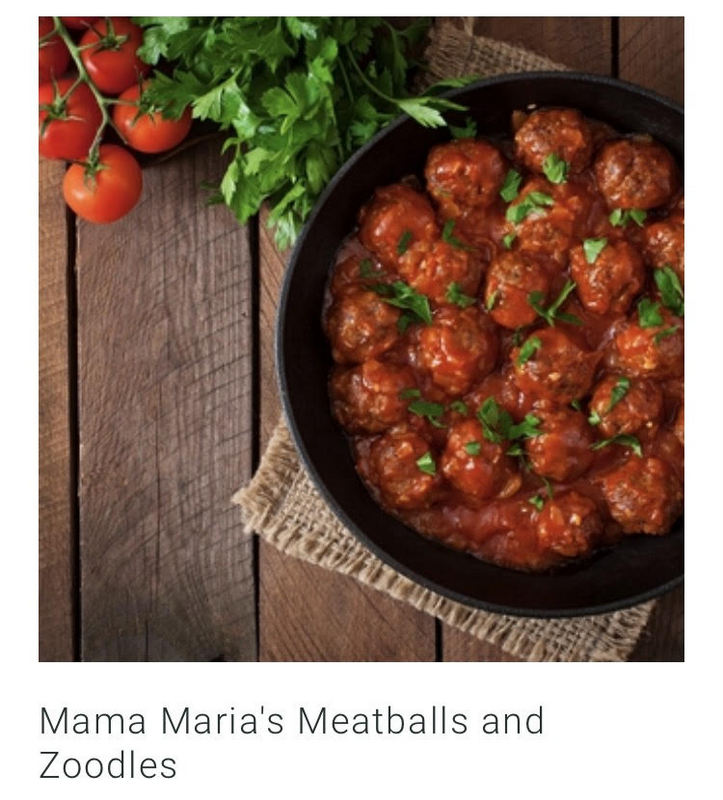 And for those of you who are following my extremely popular 30 Day Ketogenic Cleanse, he has made recipes from that book to help all of you succeed with your goals! This time of year can get overwhelming with school events, sporting events, work and so many obligations. But that is why I love Ketoned Bodies! You get Dairy Free and Nut Free meals delivered right to your door!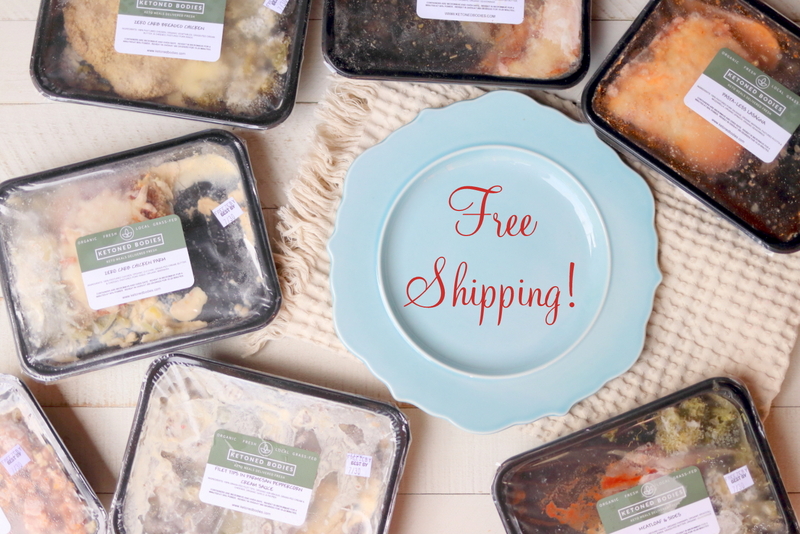 Yep! Pick your jaw off the ground! It is happening! Even I love to cook healthy keto meals, but there are times when I am traveling for work and I love the idea that Craig can grab some of these tasty meals out of the freezer for easy keto dinners and not have to sacrifice quality of ingredients. I also want to spend more time outside in nature riding my bike and kayaking so these are awesome to come home to! I also adore the fact that they are delivered right to your front door (you all know I despise sitting in my car and going to the store!). Note: there are a couple items we don't recommend for clients. We avoid the ones with parsnips or casava flour tortillas. But he is soon adding some of my most popular recipes to his line!
I look at this as I do a restaurant meal delivered. I pay $12 for a burger where I have to ditch the bun and not have a side dish I can eat. With this you get the top quality grass fed organic ingredients and it's delivered to your door! And you don't have to worry did they dust it in flour or cook it in vegetable oils.
CLICK HERE to check out all the tasty meal options! 
The owner of Ketoned Bodies will also do CUSTOM orders for you! So if you have some favorite keto meals and have specific dietary restrictions, Ketoned Bodies will accommodate your needs! 
TESTIMONY OF THE DAY
I love getting tagged on my Instagram @mariaemmerich with testimonies like this!
 Thank you for your love and support!