TESTIMONY OF THE DAY
 Too much Protein Testimony: "I have to tell you after stalling out on my Keto path for the last 6 weeks, I finally invested in a blood glucose monitor and ketone strips! Last week I took my 1st test and I was shocked, only registered 0.2 to my dismay. I re-looked at my diet and found that I was eating WAY TOO MUCH PROTEIN!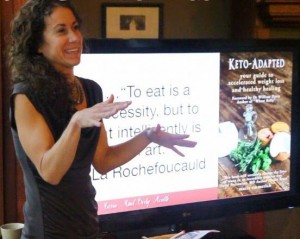 You can't eat all the meat you want just because they have no carbs! All that protein really does turn to sugar (not that I didn't believe you, I just didn't think I ate that much of it) I am now super strict and make sure I don't eat more than 20 grams of protein at a meal. In one week I am happy to say I again have started to drop weight! Only 3lbs, but after 6 weeks of not losing, it feels amazing! Today I rechecked my Ketones and was at 1.1 Wish I would have invested in this sooner!! Thank you for having that Keto webinar, I learned soo much! " – Michelle
 To get the results fast, click HERE for easy to follow keto-adapted meals.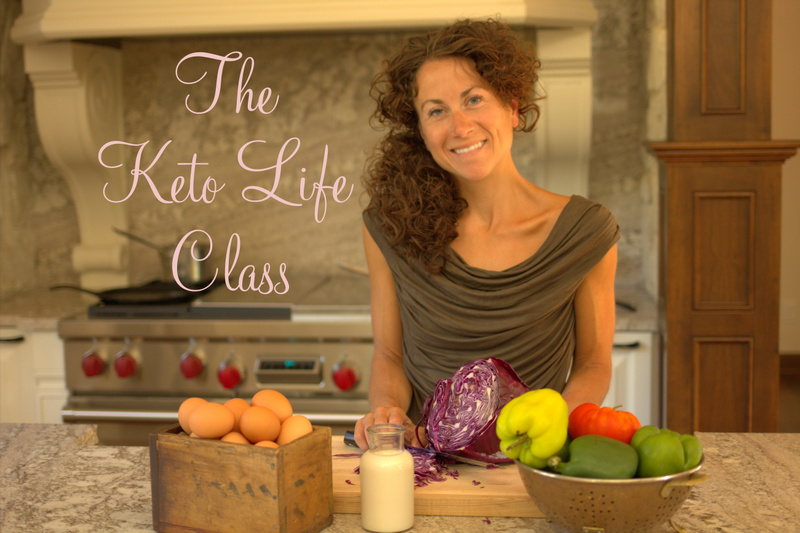 Keto Life Class and Book Signing
Are you looking for the next step in your journey to health and weight loss? This class will not only inspire you, but you will get all the tools you need to take the keto diet to the max.  If you have taken the SuperCharge your Metabolism class, this class is the perfect next step.  It will answer all your question about this lifestyle.
Some tools you will leave with are:
1. What is ketosis and how to eat to get into ketosis.  Also what methods to test for ketones and their pros and cons.
2. What are the common mistakes many clients have made (such as subtracting fiber from total carbs).
3. What are common "low carb" foods and even "low carb" veggies that take most clients out of ketosis.
4. What specific supplements will enhance ketosis and how much and when to take them. I will also share which ones I personally take and why.
5. Workouts with ketosis to help burn fat while building muscle. What time of day to exercise to burn fat and what time of day exercise can actually put ON fat and increase cortisol. I will also share my exercise regime.
6. Are you deficient in some common nutrients? I will have you do a test to see if you are low in zinc!
7. What medical tests to run if you are having a hard time losing weight even in ketosis. If a client of mine is having a hard time with weight loss, these tests will help get you on the path to the body you want!
8. Why I do not recommend Bulletproof Coffee or other high calorie drinks.
9. Answers to many of the questions about ketosis as a lifestyle.  (Cholesterol and long term health, how to get your nutrients, vitamins and minerals and much more)
The Keto Life: Lose weight and feel great!
WHEN: Saturday November 7th from 4-6pm central
WHERE: IN PERSON at our house in Hudson, WI or Via webinar and watch from the comfort of your own home!  It is much more interactive than previous webinars as Craig will be answering all your questions in real time.  Hurry, spots fill up fast.
BOOK SIGNING for In Person!
Since I haven't been able to do a book signing tour this will also be a chance to get your Signed copy of The Ketogenic Book! 
CLICK HERE to get the video of the class!
Can't make this Date and Time?  Everyone who signs up for the class/webinar will receive the video after the class (access available for 1 month after class).