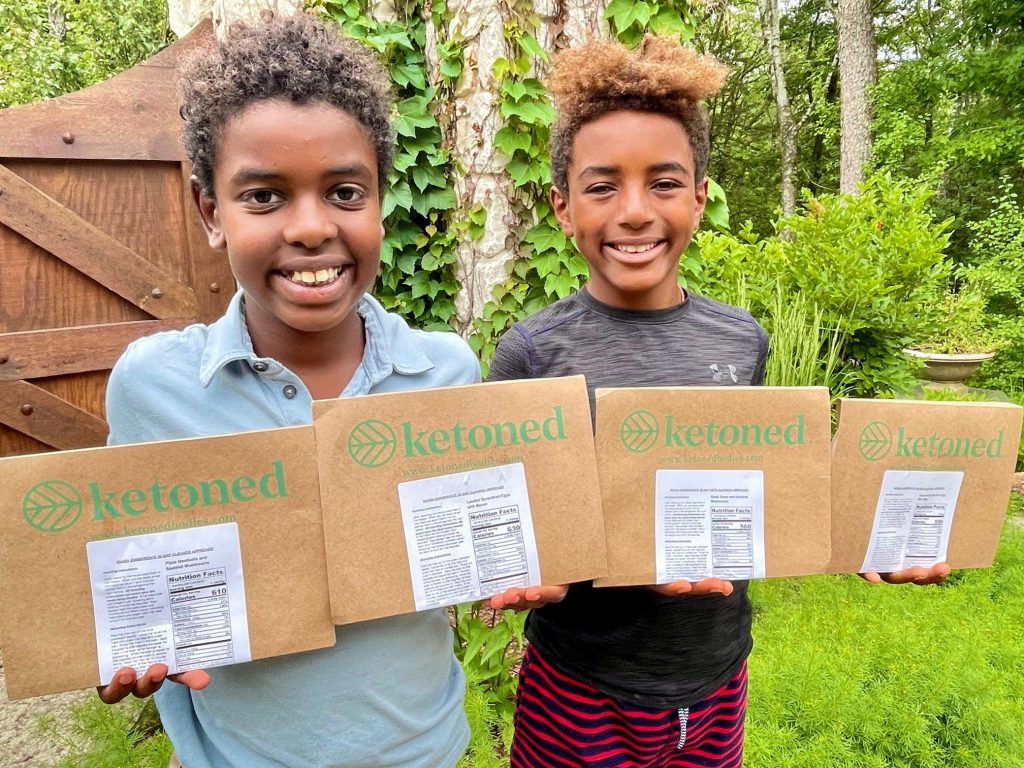 I don't know about you, but I LOVE summer and summer in Wisconsin is short!
Instead of being inside cooking healthy keto meals, I have a solution for you!
Check out Ketoned Bodies!
Ketoned Bodies is a keto frozen meal delivery that is super delicious and they are my keto recipes made for you!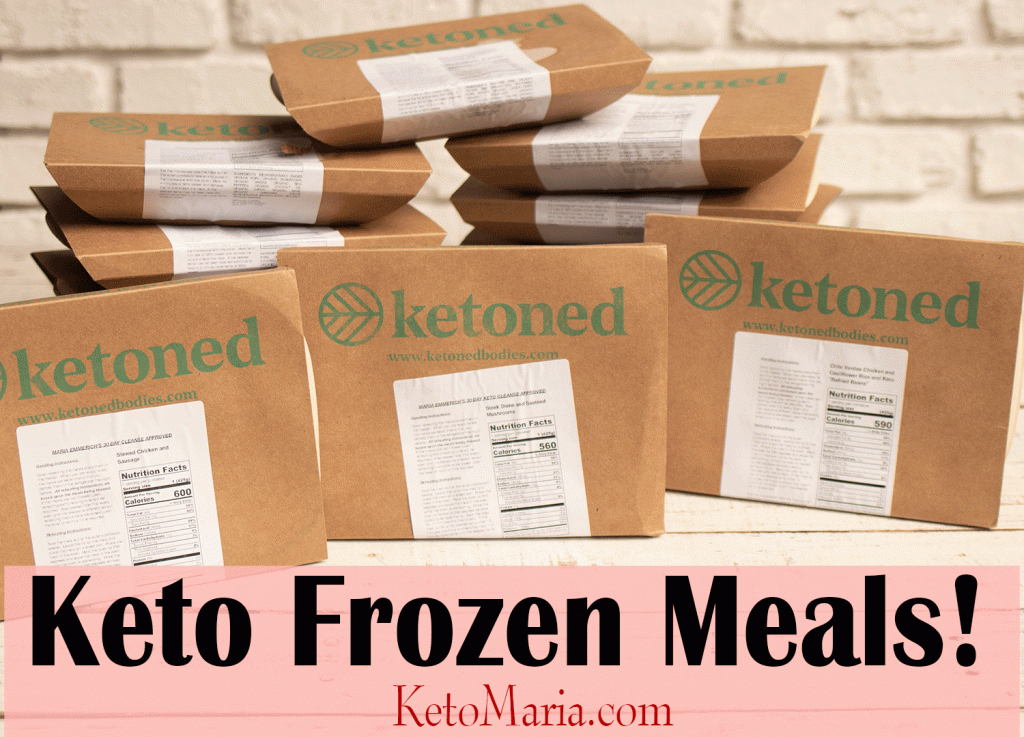 The owner of Ketoned Bodies is Chef Bryan! Chef Bryan is making my recipes from The 30 Day Ketogenic Cleanse! 
My 30 Day Ketogenic Cleanse protocol is dairy free and nut free for maximum healing and weight loss. So many people tag me on Instagram on how AMAZING they feel on the cleanse, but some people complain that they do not have enough time to make the meals. I get it! Especially in the summer when you want to be outside!
If your life is overwhelming and you just don't have time to cook, you can still be successful in your keto journey because Chef Bryan is making my delicious recipes for you! You do not have to cook or clean up the mess, but you get to eat delicious easy keto meals that will help you achieve your health goals!
Chef Bryan also has keto frozen meals that he made from my recipes in The Carnivore Cookbook! If you are looking for zero carb carnivore frozen meals delivered to you, you must try these! Craig's favorite is the Slow Cooked Chicken with Creamy Cheddar and Bacon!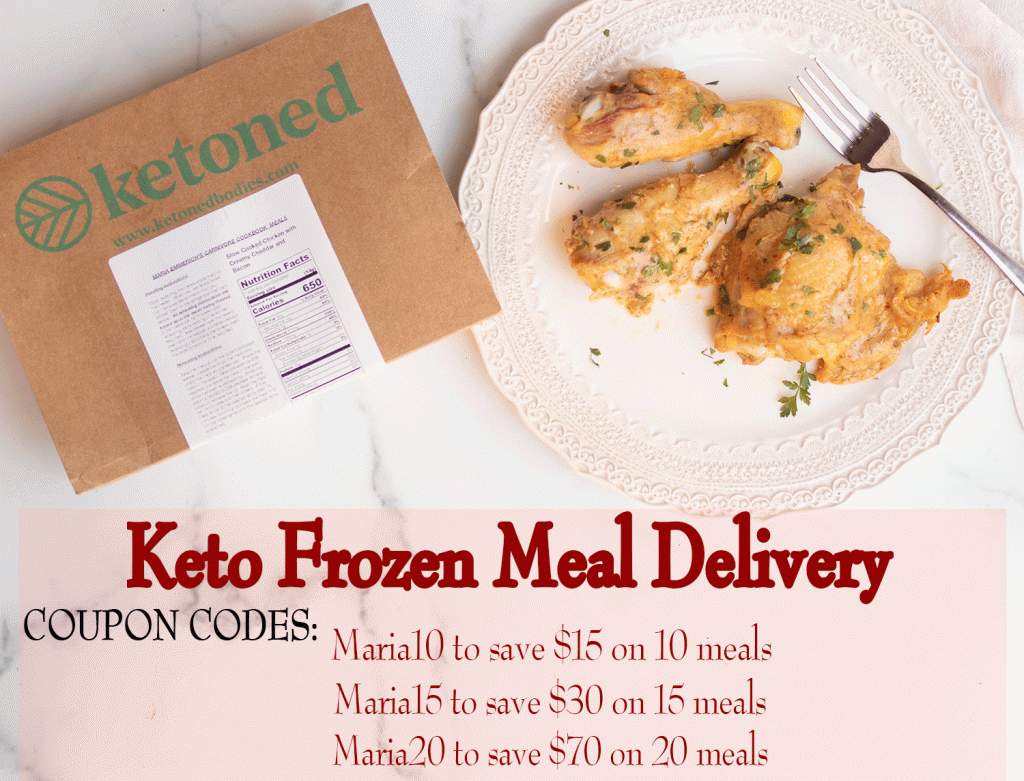 If you know someone who is in a health crisis, I suggest gifting them the gift of health! What a thoughtful gift these keto frozen meals would be! A box of keto frozen meals is the gift that keeps on giving!
These frozen keto meals are easy to reheat! He has directions for both a microwave as well as oven reheating. I always reheat in the oven and the keto meals come out PERFECT! I also love that these keto frozen meals are packed in cardboard rather than plastic, which I also talk about in my 30 Day Ketogenic cleanse. Heating in plastic is very estrogenic!
If you would like to order some amazing Frozen Keto Meals by Ketoned Bodies, I have coupon codes for you!
COUPON CODES:
Maria10 for the 10 meal plan to save $15
Maria15 for the 15 meal plan to save $30
Maria20 for the 21 meal plan to save $70