Keto Enchiladas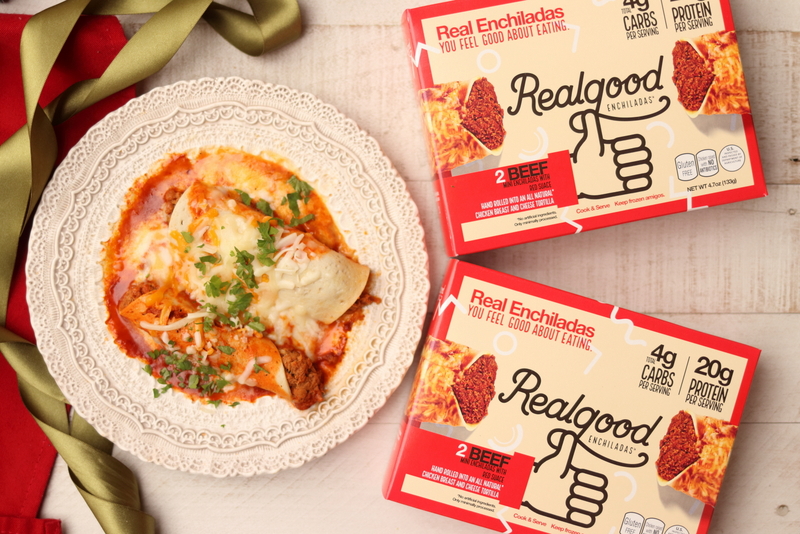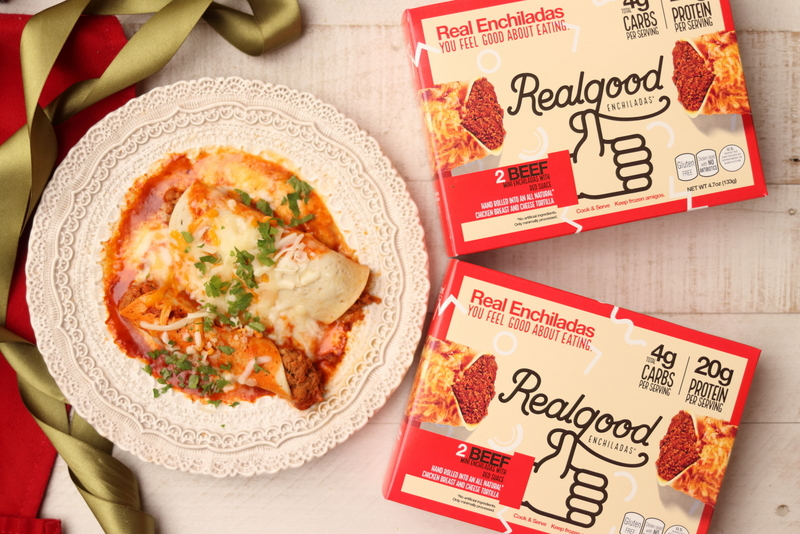 I get comments almost daily that "I don't have time to cook. Do you have any suggestions?" For those of you who are looking for something easy and keto, you must check out Real Good Foods keto enchiladas! They are delicious!!!! And only 4g TOTAL carbs per serving and each serving has 2 enchiladas.
Real Good Foods also make amazing pizzas and breakfast pizzas made out of chicken breast crusts and are very tasty. If you click HERE, use code Maria to get 10% off your order! 
They really do taste great and the shell holds up great just like a tortilla, but tastes better!
If you are looking for more EASY keto options, click HERE to find my keto Shopping Guide! 

Real Good Foods is a fantastic small business that I love supporting and the man behind these tasty frozen keto enchiladas is so generous he offered to mail 2 winners boxes of these tasty low carb enchiladas!
ENTER TO WIN!
1. Like Keto Adapted on Facebook and share this post on your Facebook wall!
2. Click HERE to check out Real Good Foods tasty meals!
3. Tag 3 friends on Facebook who would also like to win keto Enchiladas!
Winner will be chosen Jan 5th! Good Luck!
AND THE WINNER IS…. Heidi Schmidt! Congrats!
TESTIMONY OF THE DAY
 I adore waking up to testimonies like this!
Click HERE to get started on your path to healthy healing today!
A year from now you will thank yourself!
"I just have to share this… I've been Keto WOE since June 10, 2017.  I'm down 38 pounds, 54.5 inches, and l can move easier and feel healthier overall.
But yesterday l cried tears of TOTAL JOYFULNESS!! It's more than what you see and feel; it's what is REALLY MEANS….. my lab work all came back overwhelmingly phenomenal!
My A1C went from 6.6 to 4.0, my Cholesterol and Triglycerides are each down about 50 points into low healthy levels!! My organs are all functioning and/or filtering better… and l eat bacon and eggs daily!! My blood pressure medication has been decreased by 2/3 and is a the lowest it's been in years!! Thank you Maria for helping me on this journey of caring for and fueling my body better!" – Debi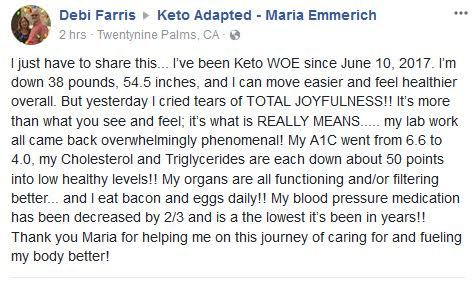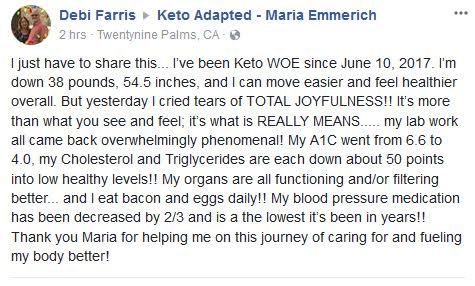 Thank you for your love and support!