Keto Enchiladas GIVEAWAY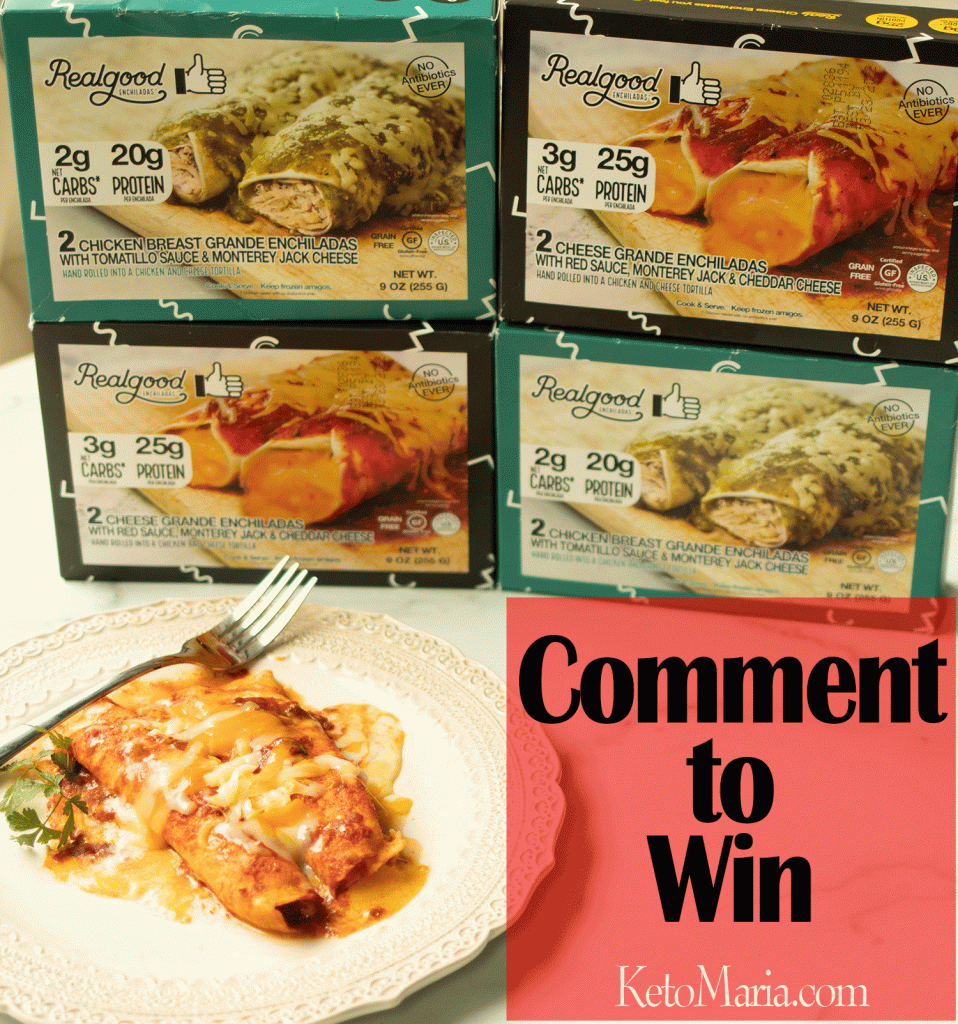 Oh my goodness! I have GREAT news! Real Good Foods just started keto enchiladas frozen meals that are absolutely delicious and you can now find them in COSTCO!
You all know I love to cook, but I also LOVE to be outside in nature so it is nice to have easy keto meals like these keto enchiladas so all I have to do is put them in my toaster oven and dinner is ready in minutes! I love supporting keto companies! I want them to survive and thrive!
I had the great opportunity to meet the owner of Real Good Foods. His name is AJ and he is very generous!
When Craig was having his hardest time with Lyme Disease, AJ would mail him keto frozen meals for him to have easy keto dinner options like these keto enchiladas while I was gone. How sweet is that?
These keto enchiladas are so delicious, I highly suggest clicking HERE and ordering a box of these easy keto meals!

AJ is also so generous, he is offering a giveaway to one lucky winner to try Real Good Foods keto enchiladas!
It is easy to enter!
ENTER TO WIN: One point for each! 
1. Like my Keto private facebook group called KETO.
2. Follow me on Instagram @mariaemmerich and @sugarfree_kids_and @realgoodfoods
3. Comment below on how the keto lifestyle has helped you!
4. BONUS point for sharing on Facebook or Instagram and tagging me!
Good Luck! Winner for these delicious Real Good Foods Keto Enchiladas will be chosen JUNE 4th!