Testimony of the Day
"One year ago, I began my journey with Maria. I was a few weeks shy of 65. Despite the efforts of several specialists I still had uncontrolled severe chronic pain. The cause of the pain is inoperable. My cervical spine is ribbon thin in several places. Attempts at adjusting pain meds were unsuccessful. I was facing using 6-8 different medicines for the rest of my life. I was taking close to 20 PILLS PER DAY! Those pills barely took the edge off. I was never comfortable. No one had to remind me to take the medicine. Since starting eating Maria's Way, I rarely use pain meds. If I have pain, it is usually because I have had a really active day! That's quite a change from using a walker and a cane.
Pain management was my primary goal in changing my eating habits. Other benefits that have come are a 45 pound weight loss, more energy, improved balance, and food cravings have stopped. Even after a year, I still notice health improvements. I'm a Lifer – no plans to switch back to another way of eating." – Pam
To get started like Pam did, click HERE.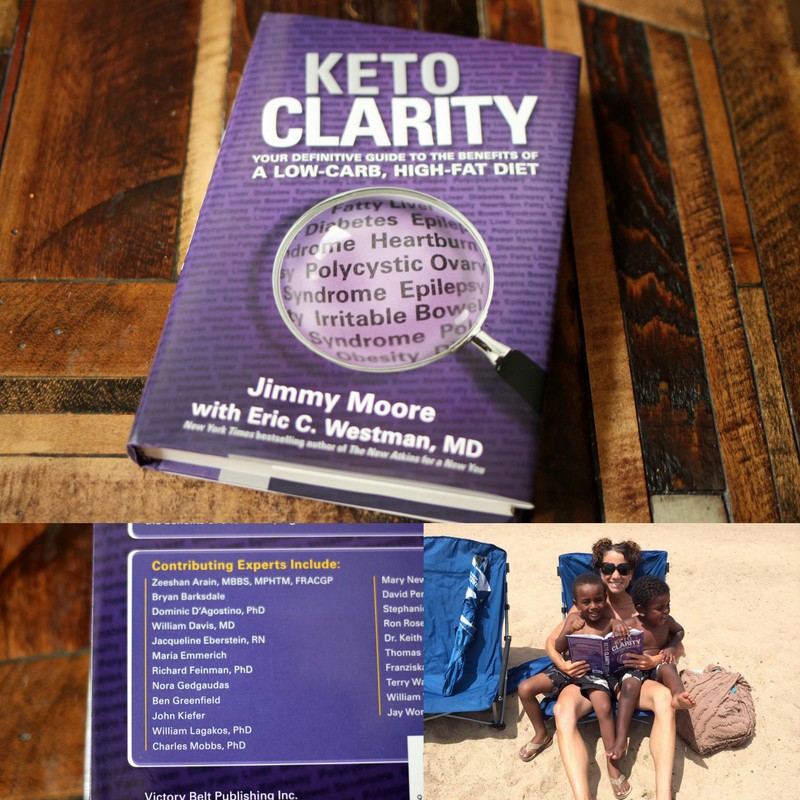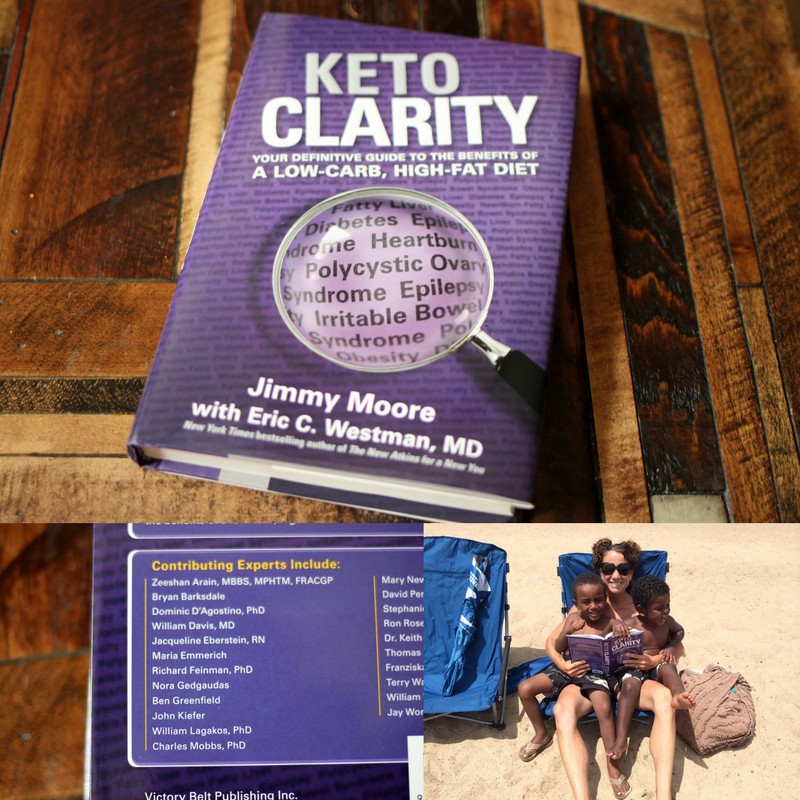 KETO CLARITY
One thing I love about life is that out of nowhere you can be floored by the generosity of others. Throughout this journey I have been able to befriend some amazing people. Even though I have only spent a short time with Jimmy in person, his generosity and kindness shines through whenever he emails me. I am very grateful to have met such giving people such as Jimmy Moore.
Jimmy has just finished his second "Clarity" book; the first of which was Cholesterol Clarity. Keto Clarity is a book for anyone who would like to enhance their health and knowledge on through the ketogenic lifestyle.
Inflammation is the stem of all disease. I hear from many people that they are on an "anti-inflammatory" diet, but are they really? Do they think that since they cut out "sugar" and replaced their sugar cravings with fruit, that it is "anti-inflammatory"? Sure, someone with a healthy metabolism and no inflammation may be able to handle more fruit than someone with chronic pain, but why even stimulate those sugary taste buds? An inflammatory diet is cutting out all sugar and  starch is just another form of sugar. But another piece to our amazing bodies is that too much protein turns into sugar too! Your body can not store protein, anything in excess turns into sugar just as if it were a carbohydrate.
You may be wondering, what's left to eat? No starch, and limited protein? Well, you can eat fat, and lots of it. It is considered a ketogenic diet. You will start to hear more and more information about ketogenic diets and the powerful healing benefits they have. Jimmy's book Keto Clarity does an amazing job explaining how the body works and why this diet is such a healing diet. He has an amazing panel of experts (including myself:) who help describe just how beneficial this lifestyle is.
If you would like to get yourself a copy, click HERE. It has been my favorite beach read so far!