NEW! Keto Adapted Cookbook Volume 2
New! Keto Adapted Cookbook Volume 2! :We started a new series of cookbooks that include recipes exclusive to our subscription site Keto-Adapted.com with our first book HERE. We plan to introduce 2 of these ebooks per year. The best part about these books is that they include:
Over 40 exclusive recipes

2 weeks of detailed meal plans with full nutritional breakdown

Weekly grocery lists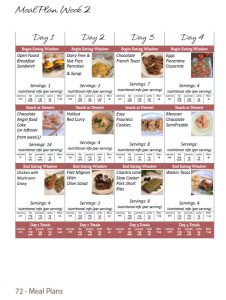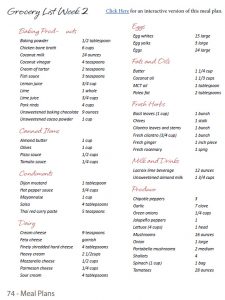 This volume is great for those that love seafood. There are many shrimp and fish recipes included. There are:
4 – breakfasts
11 – sauces and bread/tortilla recipes
5 – side dishes
17 – main dishes
6 – desserts
These ebooks are really great because they are a very affordable way to get 2 weeks of new meal plans with grocery lists and recipes to mix up your keto lifestyle while losing weight and healing.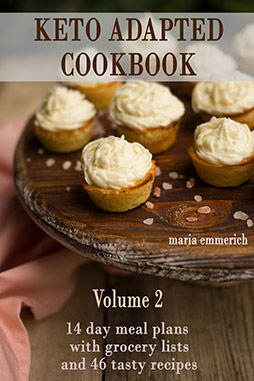 Bonus!
Included is a $9.95 coupon for free silver access to Keto-Adapted.com!  (or can be used towards annual membership or towards gold or platinum membership).