Click Here to view your Shopping cart


Keto-30 Advanced Keto
Lose Weight and Heal Faster than ever!
This is a complete package that gives you all you need to get on the path to health faster than ever.  It is great for weight loss and healing from autoimmune disease, chronic pain, gastro intestinal issues, acid reflux, thyroid issues, diabetes control, heart health, eczema and other skin issues and much more. These plans include:
Over 40 brand new ALL KETO Recipes not published anywhere else!
3 NEW instructional videos! Instructions and Tips, What To Do If You Get Stuck and Quick Meal Options.
30 days of Accelerated Keto-Adapted meal plans including Intermittent Fasting
Every day in the plan has a full summary with % of fat/protein/carbs

Weekly summaries with grocery lists

These plans include all of our most up to date knowledge and experience about what is the most optimum diet for a healthy lifestyle.

Exercise instructions and tips

Instructional handouts and tips

FIVE of my 2 hours classes ($150 value)
You get 8 of my ebooks.  Over 800 recipes and nutritional info! (PDF) ($90.82 value!)
Over a dozen of Maria's instructional videos
This package is extra special because you get access to the tastiest unseen recipes that are not published anywhere. The recipes are perfect ratios for keto and are also gluten (and all grains), sugar, soy, dairy and nut-flour free.
This package also includes new videos to help you along the way. I am a visual learner and have a hard time reading through tons of instructions which is why I thought the video would be helpful.
ON SALE!
$350 $295  $240

Without the ebooks:
Upgrade pricing for 30 day Advanced Keto plans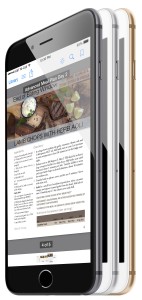 If you have purchase purchased one of our packages in the past, you can add this new 30 day Advanced Keto package with the following pricing:
Upgrading from:
Upgrade from Phone Consultation Package: $75
Upgrade from 67 day package: $100
Upgrade from 30+7 day package: $125
Upgrade from Basic package: $250
CLICK HERE to Contact Craig to get your upgrade deal (make sure to include the email address you used to pay paypal).
NOTE: Once you purchase any package, no refund is possible (you get all the material as soon as you checkout).
All materials are copyrighted and property of Maria Mind Body Health LLC and are intended only for use by the purchaser.  Sharing documents (PDF, word docs, etc.) or reselling them is strictly prohibited.  Substantial or systematic reproduction by Users is not permitted. Distributing or posting the PDF files is strictly prohibited without written permission.