Have you ever noticed our kids get sick a lot from Halloween until Valentine's Day?
There are a lot of holidays in between that time that focus on candy, cookies and sugar. Sugar depresses the immune system. Vitamin C is needed by white blood cells so that they could phagocytize viruses and bacteria. White blood cells require a 50 times higher concentration inside the cell as outside so they have to accumulate vitamin C.
There is something called a "phagocytic index" which tells you how rapidly a particular lymphocyte can gobble up a virus, bacteria, or cancer cell.
In 1970, Linus Pauling, discovered that white blood cells need a high dose of vitamin C and that is when he came up with his theory that you need high doses of vitamin C to combat the common cold.We know that glucose and vitamin C have similar chemical structures, so what happens when the sugar levels go up? They compete for one another when entering the cells. And the thing that mediates the entry of glucose into the cells is the same thing that mediates the entry of vitamin C into the cells. If there is more glucose around, there is going to be less vitamin C allowed into the cell.
It doesn't take much: a blood sugar value of 120 reduces the phagocytic index by 75%. So when you eat sugar, think of your immune system slowing down to a crawl.
Sugar aggravates asthma, causes mood swings, aggravates mental illness, fuels anxiety, increases type 2 diabetes and heart disease, accelerates hypertension, and intensifies arthritis. Since sugar lacks minerals and vitamins, they draw upon the body's micro-nutrient stores in order to be metabolized into the system.
Sadly children are not only bombarded with candy during these months, their "food" is filled with sugar too! I remember eating Cookie Crisp cereal as a little girl. I can't imagine having my children start their day with such a sugar-filled bowl and expect them to function.
That cookie cereal memory made me think, why not try Fat Snax Mini Cookies as a keto cereal? Fat Snax keto cookies are now fun-sized which reminds me of my Cookie Crisp breakfast. Kai think it is ABSOLUTELY DELICIOUS!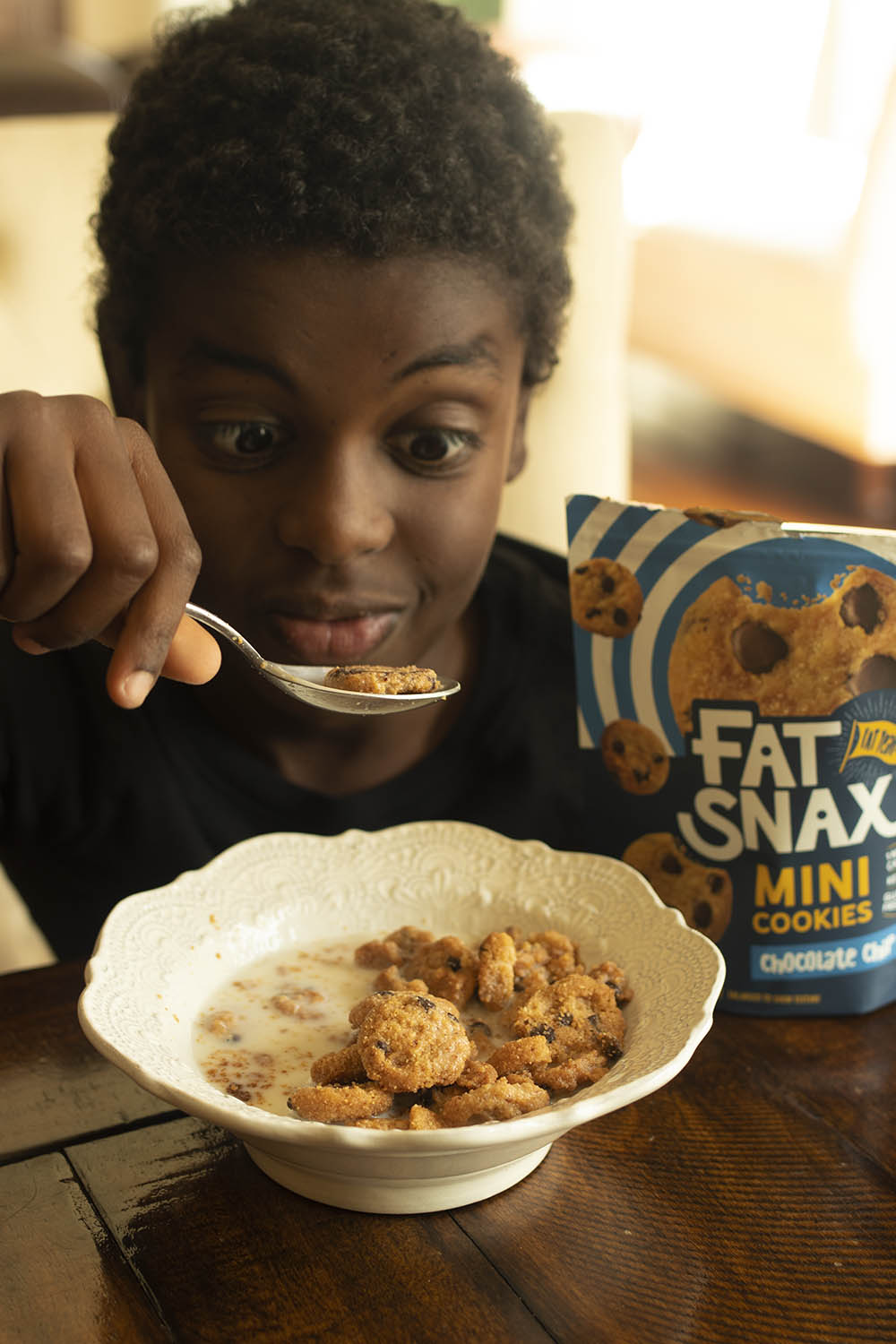 You can still celebrate Halloween without sugar with Fat Snax Mini Cookies!
These keto cookies are super YUMMY! They are a perfect keto Halloween treat!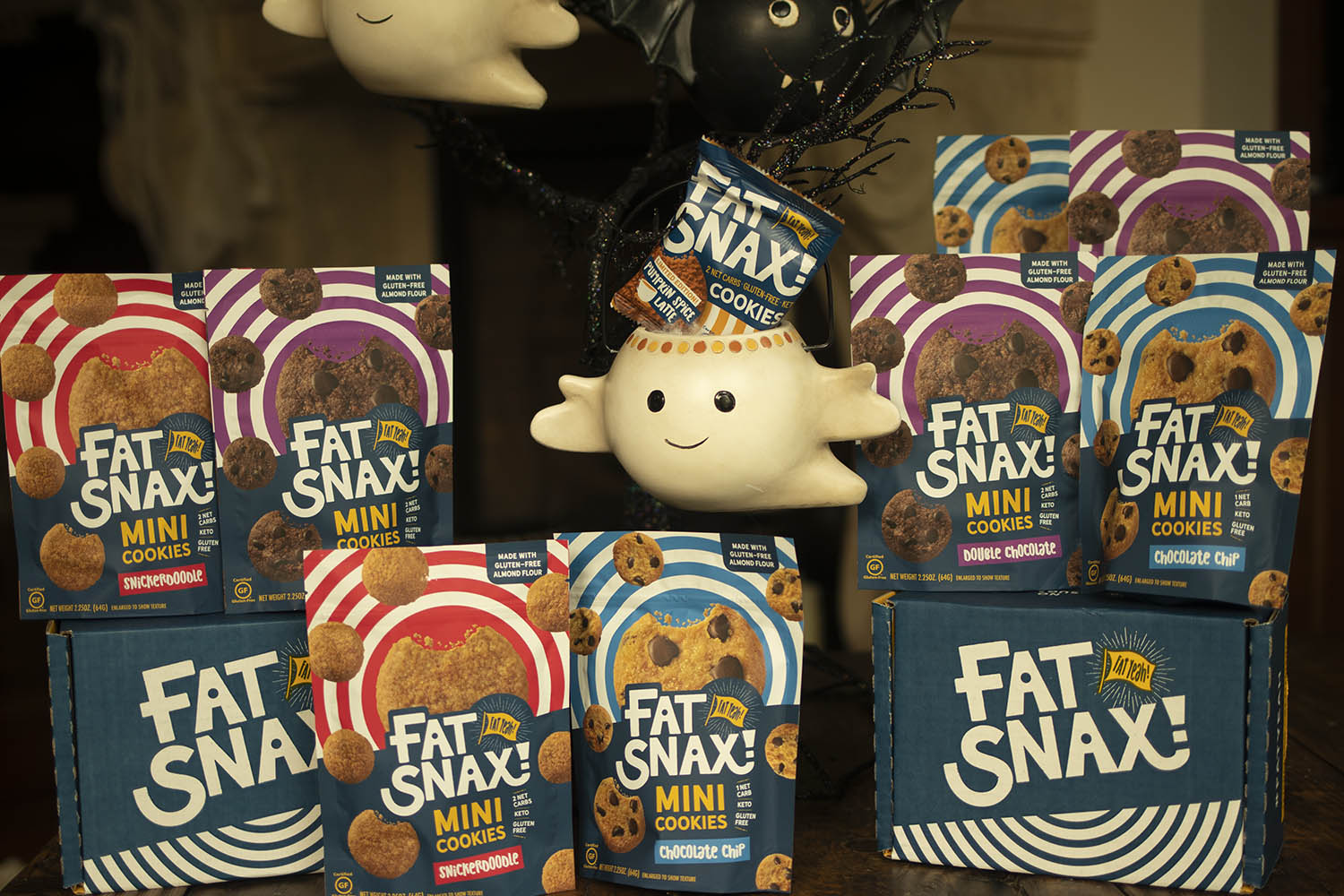 Fat Snax mini cookies come in 3 delicious flavors!
1. Chocolate Chip
2. Snickerdoodle
3. Double Chocolate Chip
Fat Snax mini cookies are sugar free and gluten free! These yummy keto cookies are made with gluten-free almond flour, butter, coconut flour!
Your sweet tooth's new tiny best friend!

ENTER TO WIN FAT SNAX MINI COOKIES!
Fat Snax is so generous, they are donating a box to a lucky winner!
1. ONE POINT: Like my Facebook group KETO.
2. ONE POINT: Follow me @mariaemmerich on Instagram and @eatfatsnax
3. ONE POINT: Comment below on your best tip for keeping your immune system strong!
4. BONUS POINTS for reposting my giveaway on your Facebook Wall or Instagram and tagging me!
Winner will be chosen on October 1st! Good Luck!