Fat Snax Cookies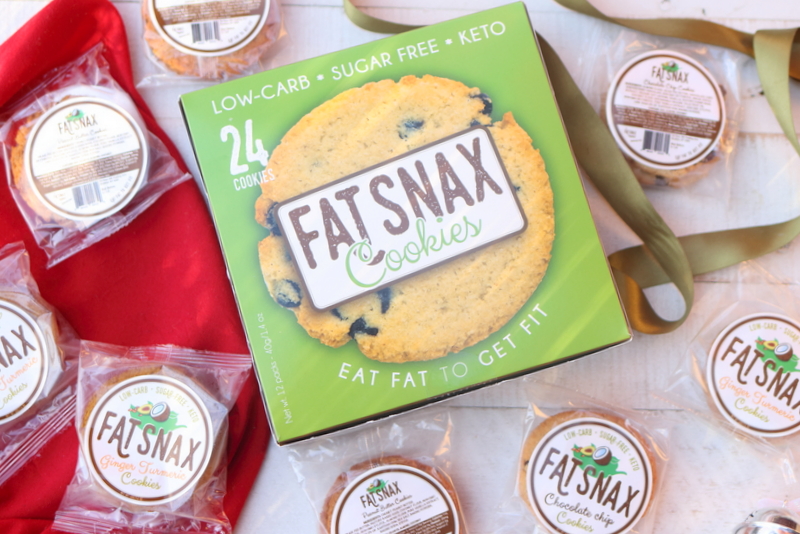 While I was traveling for speaking engagements this past Fall, a large box of Fat Snax Cookies were mailed to my house, however… I never got to try them because they were gobbled up by Craig and the boys before I had a chance to even see them! I had to ask Fat Snax to send another box for me to try and they gladly did!
I personally love to bake, but I know that many of you are pressed for time or do not like to bake, yet you still want tasty keto treats! Fat Snax makes great keto treats especially around the holiday season.
Fat Snax is a tasty new keto cookie that is made with almond flour, grass fed butter, pasture raised eggs as well as erythritol. You can see the nutritional information for Fat Snax in the below photo.
If you would like to order a box for you or a keto friend, click HERE to order!

Fat Snax is so generous they are donating a box of Fat Snax cookies to one lucky winner!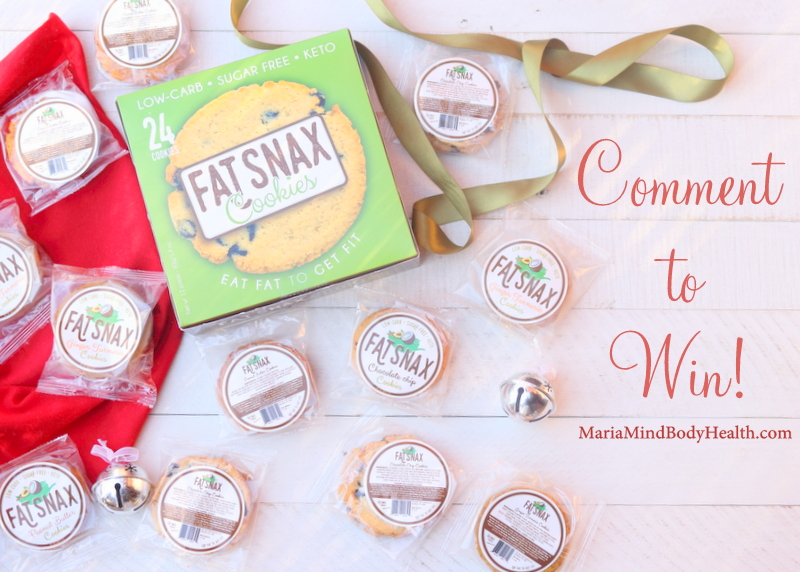 It is EASY to Enter!
1. Like Keto Adapted on Facebook and share with your friends and family!
3. Comment below on how the keto diet has helped you or a loved one!
Winner will be chosen December 21st! Good Luck!
TESTIMONY OF THE DAY
The 30 Day Ketogenic Cleanse Testimony: "30 day cleanse result! Full body pic on left was taken in August right taken today. . Face pic left take week before cleanse on right taken a week ago. I am actually blown away at my results! Got rid of 20.4 lbs I have energy all day long, the last 4 days I have been eating once a day and feeling great my two favourite transformations: I have no headache (suffered from a permanent headache day in day out) my mind is sharp! And I am sleeping (previous crazy active sleeper walker talker for all my life) like a log the alarm doesn't even wake me up. I am also proud of the fact that I stuck it out I have never completed any sort of cleanse at all, this was enjoyable the food js amazing I don't miss sugar/fruits/bread I wouldn't mind trying dairy but I'm a lil scared too haha. My inspiration to try keto came from my big sis Athena who has been an inspiration in health to me for many many years and helped me with the start of my keto journey.
I won't go back life feels to good this way my body feels like a body should feel! 30lbs to get rid of to reach my goal my plan is to eat only from Maria's books so it takes the macro counting work out for me and work out 5 times a week. if you are struggling stick with it so worth every struggle!" – Dani
 Thank you for your love and support!