Protein Sparing French Fries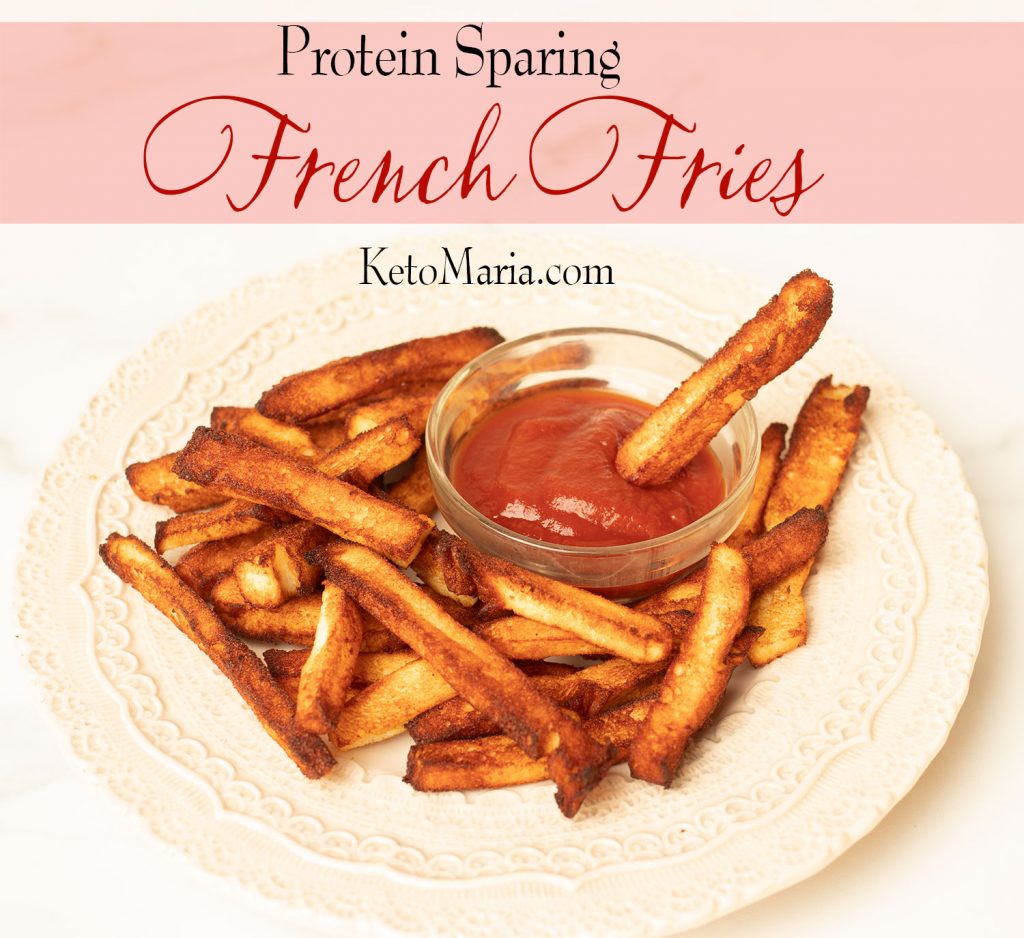 Cut the protein sparing bread into thin French fry shapes.
Place the Primal Kitchen Avocado oil into a large cast iron skillet and heat to medium high heat.
Once hot, add the protein sparing French fries. Cook until golden brown, about 20 seconds (take care, depending on the temperature of the oil they can brown quickly), rotate and cook on all sides until golden brown. Add more oil if needed.
Remove from heat and place onto a paper towel. Sprinkle with salt.
Serve with plenty of Primal Kitchen Ketchup and Primal Kitchen Ranch Dressing!
NOTE: To lower the calories, you can bake the PSMF French Fries. Spray the fries with Primal Kitchen Avocado oil spray and place on a baking sheet in a 350 degree F oven for 15-25 minutes or until crispy and golden.
Nutritional Information:
77 calories, 5g fat, 7g protien, 0.4g carbs, 0g fiber
P:E ratio 1.3
(Note: if you drain the fries on a paper towel there will be even less fat)
Recipe by
Maria Mind Body Health
at https://mariamindbodyhealth.com/protein-sparing-french-fries/