Protein Sparing Chocolate Ice Cream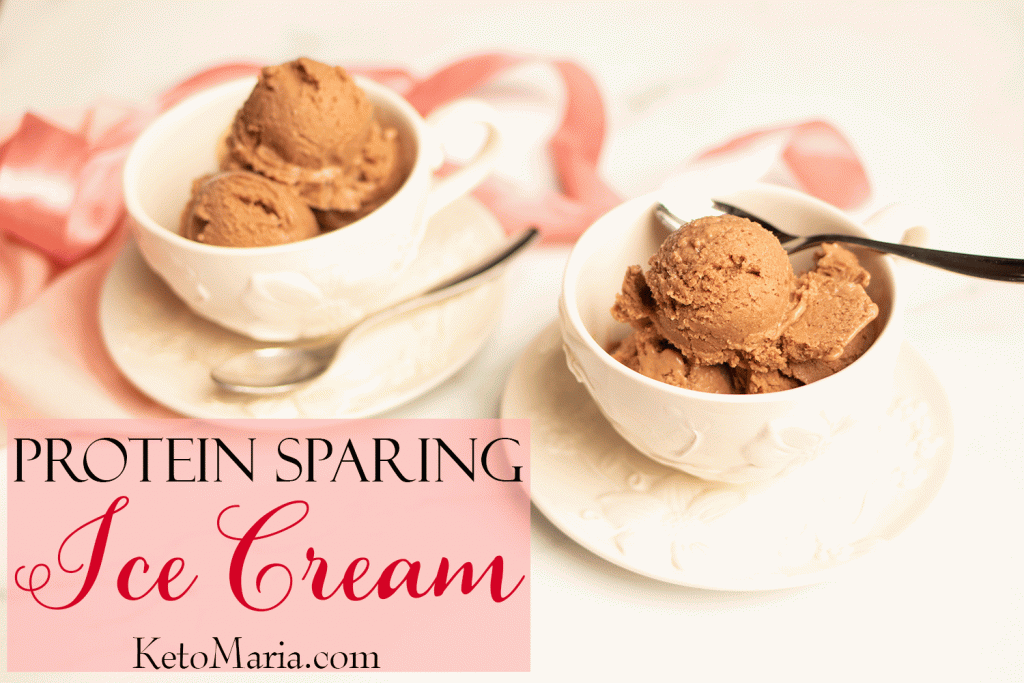 10 egg whites, I used Bob Even's 100% egg whites
¾ cup unsweetened almond milk (or unsweetened cashew milk or hemp milk if nut free)
2 ½ tablespoons unsweetened cocoa powder
2 teaspoons vanilla extract
½ teaspoon ground cinnamon
Place the egg whites and in a large skillet and cook over medium high heat until scrambled and cooked though. Chill in the fridge until completely chilled.
Place all the ingredients into a blender and puree until very very smooth. Taste and adjust sweetness to your liking.
Place mixture into an ice cream maker and churn for 15 minutes or until the magic happens and ice cream is thick. Click HERE to find the Ice cream maker I LOVE and it is on SALE!
Store in an airtight container in the freezer for up to a month.
NOTE: If ice cream is too hard, allow to sit at room temperature for 8 minutes before serving.
Nutritional Information:
67 calories, 1g fat, 10g protein, 2g carbs, 1g fiber
P:E Ratio 5.0
Recipe by
Maria Mind Body Health
at https://mariamindbodyhealth.com/protein-sparing-chocolate-ice-cream/