Protein Sparing Snickerdoodle Pudding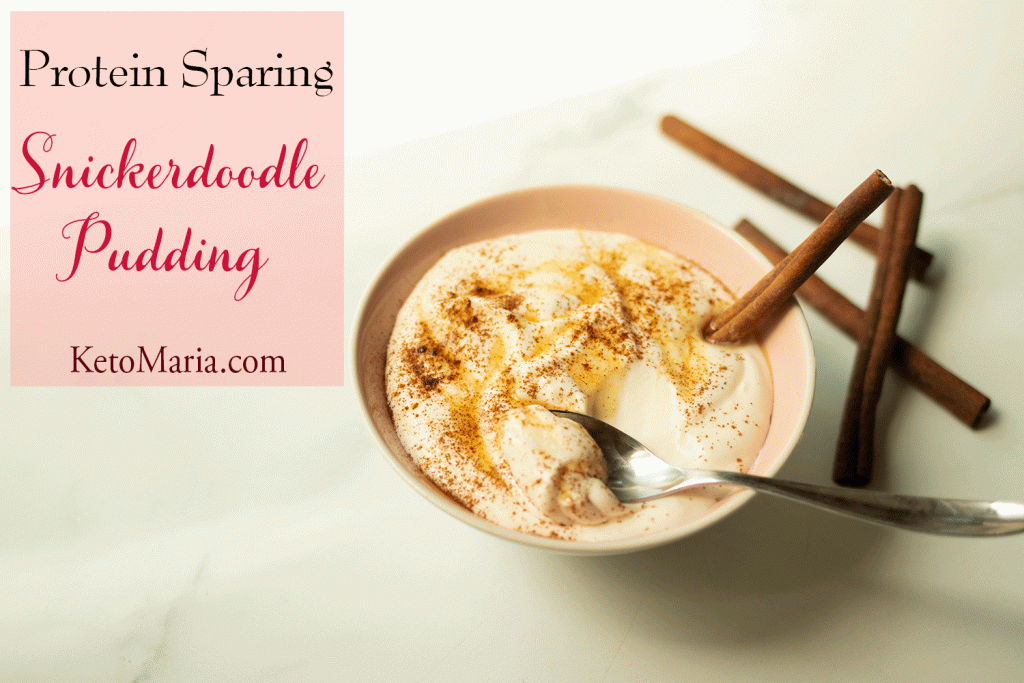 10 hard boiled egg whites, peeled (or scrambled egg whites, chilled) (see NOTE)
1 cup unsweetened almond milk (only ¾ cup if using scrambled eggs) (* see NOTE)
2 tablespoons Swerve confectioners (or equivalent amount of liquid or powdered sweetener)
3 scoops Further Foods Vanilla Collagen
½ teaspoon cinnamon
1½ teaspoons maple extract (or vanilla)
Pinch Redmond Real Salt
Place all the ingredients into a blender and puree until very very smooth. Taste and adjust sweetness to your liking.
Place in the fridge in an airtight container for up to 4 days.
COLLAGEN PUDDING POPS: Place the mixture into ice pop molds and place in the freezer until set, about 8 hours or overnight.
Nutritional Information:
103 calories, 1g fat, 20g protein, 2g carbs, 1g fiber
P:E Ratio 10.0
Recipe by
Maria Mind Body Health
at https://mariamindbodyhealth.com/protein-sparing-snickerdoodle-pudding/