Bloody Mary Chicken Wings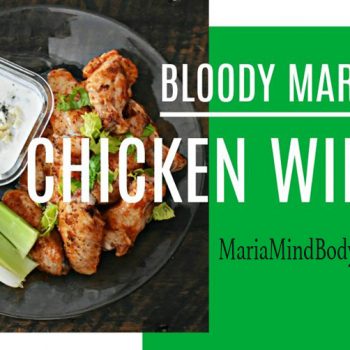 1 pound chicken wings or chicken drummies
¼ cup tomato sauce
2 teaspoons hot sauce (Franks brand preferred)
2 teaspoons celery salt
1 teaspoon onion powder
1 teaspoon garlic powder
½ teaspoon fresh ground black pepper
GARNISH:
Celery sticks
Additional hot sauce if desired
f using an air fryer, Spray air fryer basket with avocado oil spray and preheat to 375 degrees F. Or preheat oven to 375 degrees F.
Place the tomato sauce and hot sauce into a small dish; stir well to combine. Place ½ of the sauce in a small dish for serving and brush the wings with the rest of the sauce.
Place the celery salt, onion powder, garlic powder, and pepper in a small bowl and stir to combine well. Season chicken wings on all sides with seasoning. Place the chicken wings in the air fryerin a single layer or on a rimmed baking sheet in the oven. Cook for 25 minutes at 380 degrees F. Flip the wings after 15 minutes.
After 25 minutes, increase the temperature to 400°F and cook for 6-7 more minutes until the skin is browned and crisp.
Serve wings with tomato on the side for dipping. Store in an airtight container in the refrigerator for up to 4 days.
To reheat, place wings in air fryer at 350°F for 5 minutes, then increase temperature to 400°F and cook for 3-5 more minutes until warm to your liking and crispy.
Nutritional Information:
333 calories, 22g fat, 31g protein, 1g carbs, 0.3g fiber
Recipe by
Maria Mind Body Health
at https://mariamindbodyhealth.com/bloody-mary-chicken-wings/