Butter Pecan Ice Cream Bars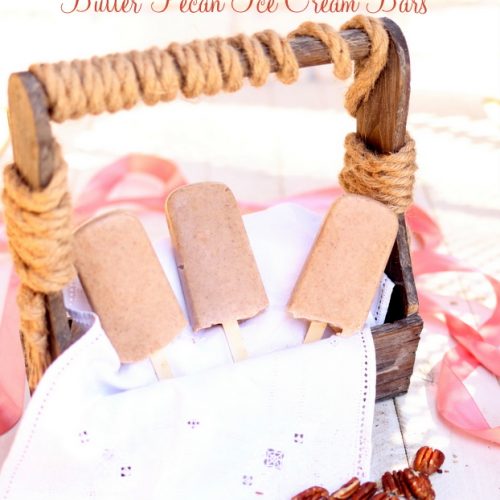 ½ cup butter
4 oz cream cheese, softened
½ cup pecans, plus more for garnish
1 cup unsweetened almond milk
½ cup Swerve confectioners
1 teaspoon vanilla
Place the butter in a medium saucepan over high heat. Use a whisk to stir occasionally. Heat until butter starts to froth. Start to whisk often while brown flecks appear. Continue to heat and whisk until the butter turns a dark golden brown (not black).
Place the brown butter and the rest of the ingredients into a blender and puree until well combined. Taste and adjust sweetness to your liking. Pour the mixture into 12 Popsicle molds.
Place in the freezer for at least 2 hours before serving. Store covered in the freezer for up to 1 month.
Nutritional Info:
138 calories, 14g fat, 1g protein, 1g carbs, 0.4g fiber
Recipe by
Maria Mind Body Health
at https://mariamindbodyhealth.com/butter-pecan-ice-cream-bars/