Easy Baked Chicken Wings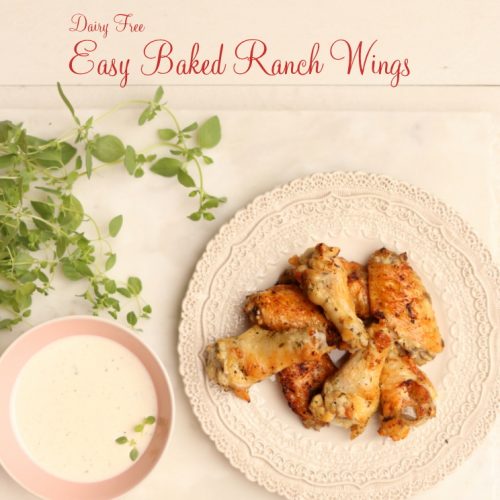 5 teaspoons Maria's Keto kitchen Ranch seasoning
30 chicken wings or drummies
3 tablespoons melted coconut oil or bacon fat
For serving:
Preheat the oven to 450°F.
Place the chicken wings or drummies in a large bowl. Pour the melted oil or fat over them and turn to coat the chicken. Then sprinkle the seasoning on all sides and turn to coat. Place on a rimmed baking sheet.
Bake for 20 to 25 minutes or until chicken is cooked through and no longer pink inside. Meanwhile make the easy dairy free Ranch dressing. Serve with ranch.
Store extras in airtight container in fridge for up to 4 days. To reheat place on a baking sheet in a 400°F oven for 5 minutes or until heated through.