Homemade Instant Pot Ginger Ale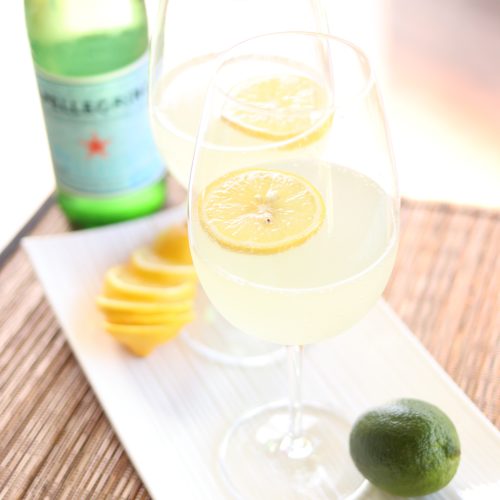 1 lb fresh ginger, unpeeled and cut in a small dice
2 lemons, juiced (reserve peel)
1 1⁄2 c. Swerve, granular (or equivalent)
1- quart Carbonated water garnish: lime wedges
Combine the ginger and lemon juice in a food processor and process until minced, stopping the machine periodically and scraping down the sides, if necessary.
Place the puree in Instant Pot with the natural sweetener and 1-quart water. Add the lemon peel to the pot. Cook on high 30 minutes. Slowly release pressure. Cool slightly, then strain and chill.
To serve, place about 2 tablespoons of the ginger mixture in a glass full of ice. fill with carbonated water; taste and add more ginger mix if you like. garnish with a lime wedge, then serve.
"Healthi ed" Ginger Ale (2 tablespoons per serving)
49 calories, 0g fat, 1.3g protein, 9g carbs, 2g fiber
Recipe by
Maria Mind Body Health
at https://mariamindbodyhealth.com/homemade-instant-pot-ginger-ale/