Cauliflower Arepas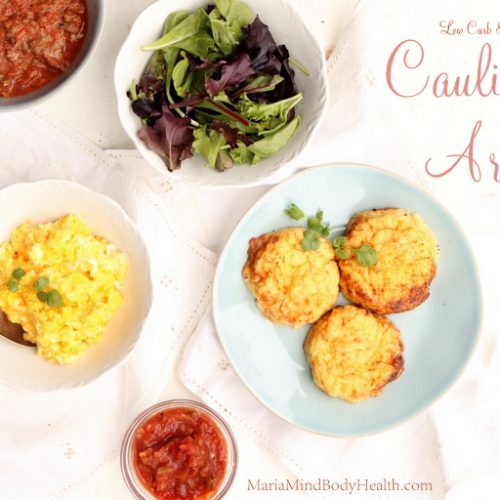 1½ cup grated cauliflower
1 egg
1 cup freshly shredded Parmesan (or other cheese)
Preheat oven to 425 degrees F. In a food processor, blend cauliflower, egg and cheese.
Form into 5 discs about ½ inch thick and 2½ inches in diameter.
Place on a greased cookie sheet and bake for 10 to 12 minutes, or until the edges are brown. If they flatten a little, just form with your hands while they are still warm. Before the cheese hardens, they are very flexible.
Remove from oven and allow to cool.
Just before serving, slice discs in ½. Add desired fillings.
Fry on a greased cast iron skillet until golden brown.