Keto Pesto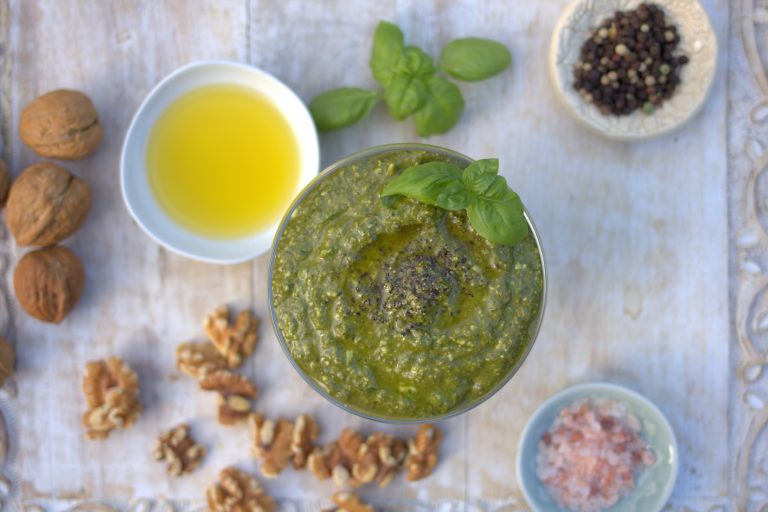 2 cups packed fresh basil leaves
2 cloves garlic
¼ cup walnuts, omit if nut free
½ teaspoon fine grain sea salt
½ teaspoon fresh ground pepper
⅔ cup avocado oil or extra-virgin olive oil (I used THIS oil)
2 tablespoons ice cubes (KEEPS GREEN COLOR)
½ cup freshly grated Parmesan cheese, omit if dairy free
SERVE WITH ZOODLES OR MIRACLE NOODLES
Place the basil, garlic, and walnuts, salt, pepper, oil and ice cubes in a food processor and pulse until fairly smooth. If not dairy free and serving now, add in Parmesan and puree until smooth. Taste and add more salt and pepper if desired.
If freezing, transfer to an air-tight container and drizzle 2 extra tablespoons of oil over the top. Freeze for up to 3 months. When ready to serve, thaw and stir in cheese.
Serve over Miracle Noodles or Zoodles!