Easy Fried Ice Cream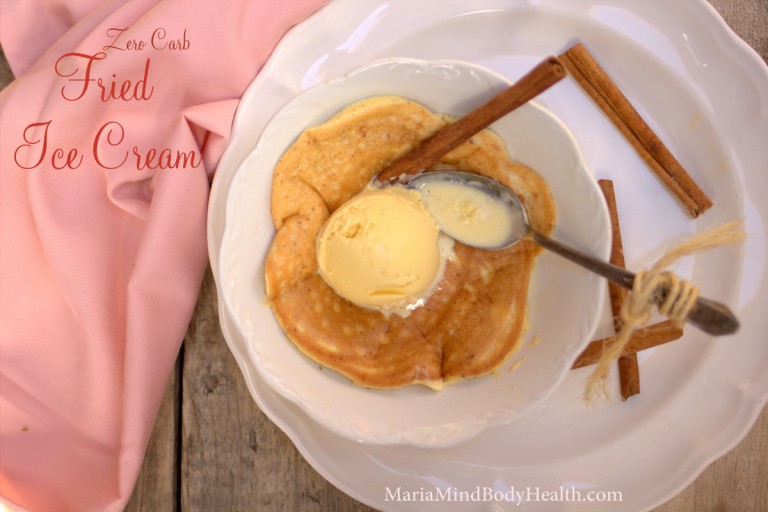 To make the fried bottom, separate the eggs (save the yolks for a different recipe such as ice cream), and whip the whites in a clean, dry, cool bowl for a few minutes until VERY stiff). Blend in the protein powder, extract and stevia.
Heat the oil in a fry pan on medium high until a drop of water will sizzle. Once it is hot, place a circle of dough on the pan. Fry until golden brown on both sides. Remove from heat and place in a bowl. Sprinkle with cinnamon and Swerve. Place one scoop of "healthified" ice cream into each bowl and enjoy!