Breakfast Asparagus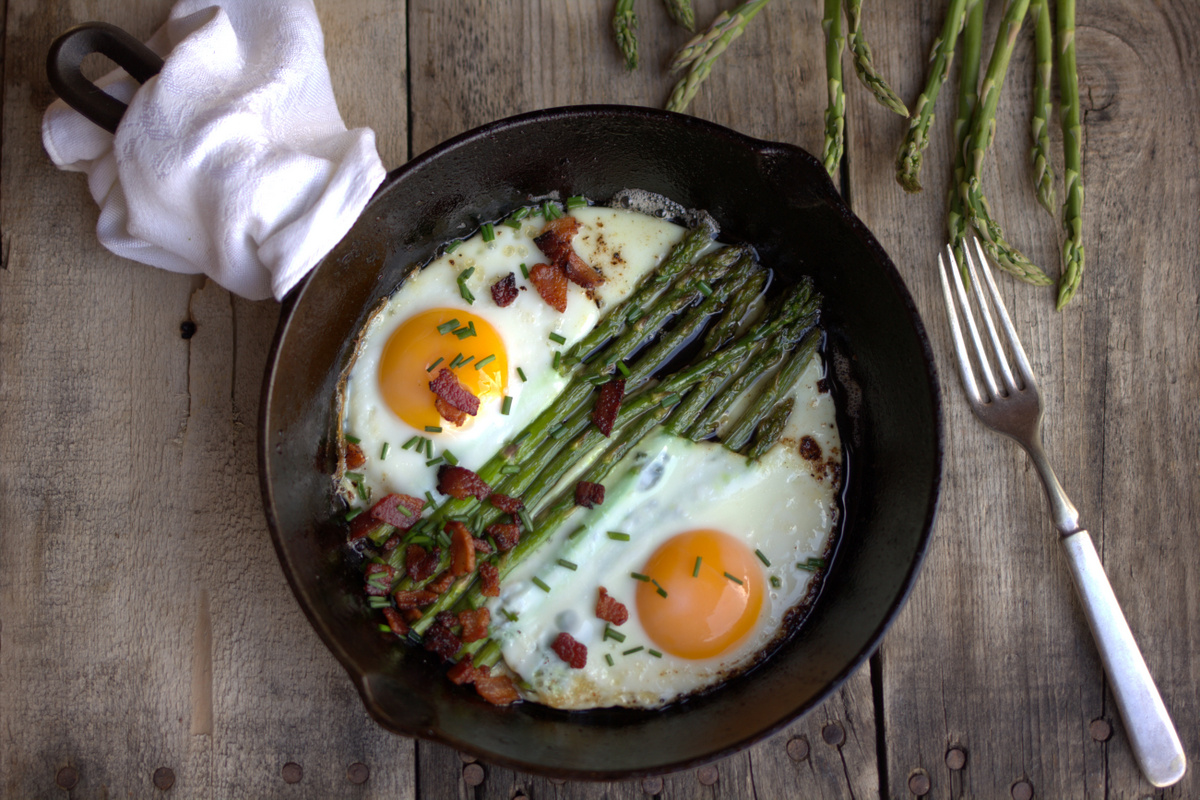 2 slices bacon, diced
6 sprigs trimmed asparagus
2 eggs
½ tablespoon chopped fresh chives
¼ teaspoon fine grain sea salt
⅛ teaspoon fresh ground pepper
Trim the asparagus and discard the woody stems.
Heat the diced bacon in a cast iron skillet and cook on medium heat for 4 minutes or until crispy. Remove bacon pieces from skillet, leaving the drippings.
Add the asparagus to the hot pan and cook until asparagus is crisp tender, about 5 minutes (depending on how thick the asparagus is). Crack 2 eggs over the asparagus. Sprinkle with chives, salt and pepper.
Saute on medium-low just until whites are set and yolks are soft.
Add diced bacon and serve. Best served fresh.