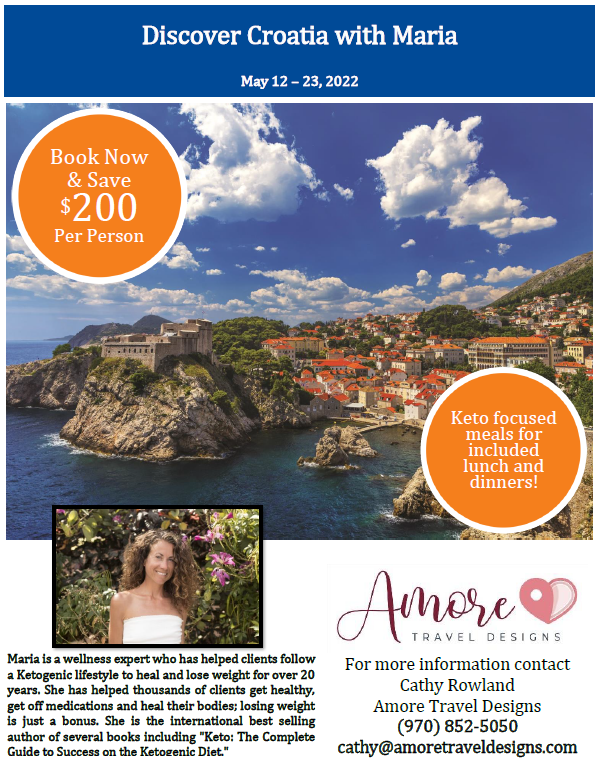 Want to come to Croatia with me?
I am honored to be asked to be the speaker on this very special trip to Croatia!
I don't know about you but I MISS traveling and I want to take you on a trip of a lifetime!!!!
This amazing trip to Croatia is from May 12 to 23rd 2022. Feel free to email CATHY@AMORETRAVELDESIGNS.COM if you have any questions about this amazing trip to Croatia! Cathy is a sweetheart and is very quick to respond!
The trip to Croatia started when I asked Mandy (in the video below) who plans trips around the World for a living, what places are on her top 3 to visit. Croatia was number 1! So I looked into Croatia and it is beautiful!
Cathy, the travel guide and owner of Amore Travel told me I could pick ANYWHERE in the World to do these trips so I picked Croatia!
No matter if you are keto or not, there is no judging! That's not my style! But I will teach you all my secrets and have the most delicious keto meals offered to you while we see some of the most beautiful areas of the World!
I will be your personal keto coach on this vacation to Croatia!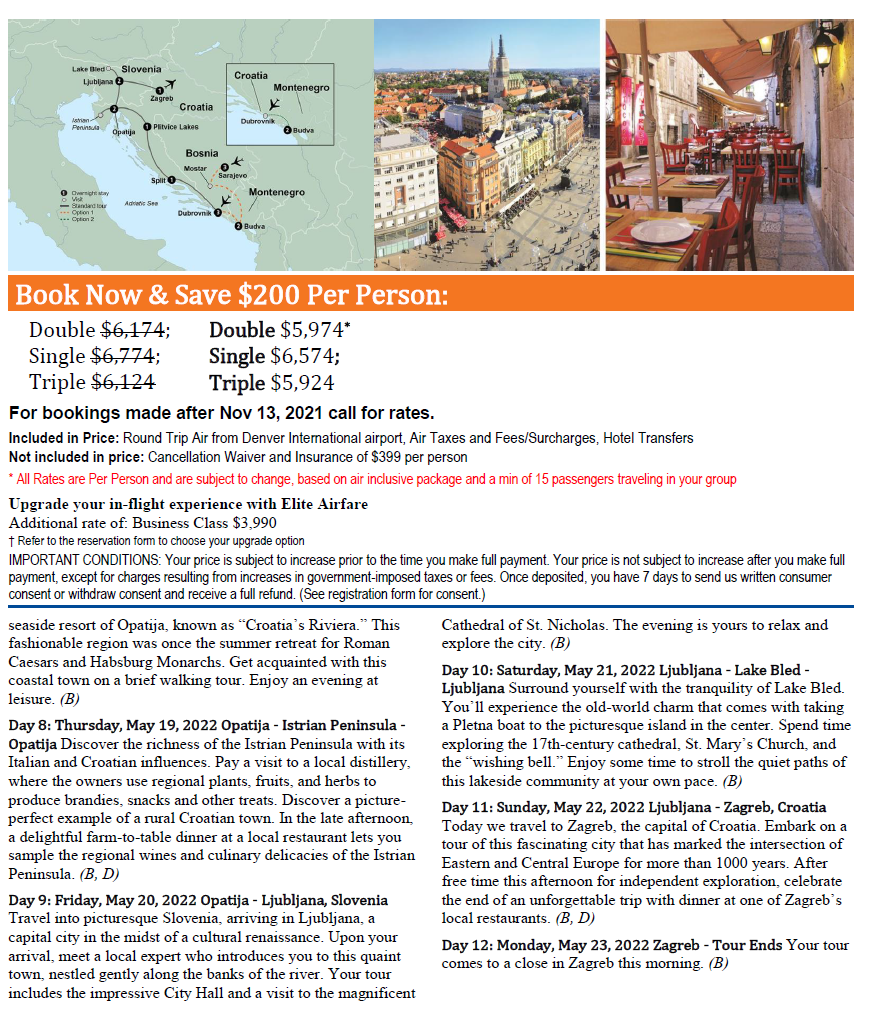 Don't worry if you don't have a spouse or friend to come with you, I'm traveling alone too! There's no doubt that you will make friends for life! It happens with all of my trips!
Here is a video explaining how the company works, refund policies and other information on other trips with Cathy as our travel guide!
Click HERE to learn more!