Testimony of the Day
I first came across Maria's books about 4 months ago. I myself have lost 25 pounds up to this point but my husbands transformation is so much more! Now for a little medical background on him. He was found to have a fatty/enlarged liver by his doctor within the last couple of years at the young age of 32. This in large part due to bad eating habits that included a lot of fast food, sometimes twice a day, and some alcohol consumption as well. So over the last year and a half he had omitted the things he thought were bad and started taking his lunch to work and quit drinking. He had minimal weight loss, felt somewhat better but his blood work was still not nearly where it should have been. Nothing was within normal limits.
When I changed to the grain free lifestyle and started seeing results he made the decision to do the same. Now I am VERY happy to say his last visit to the doctor was phenomenal! His doctors exact words were, "whatever you're doing keep doing it because your blood work is awesome and your liver is no longer enlarged". Now I ask, what more evidence do you need to make the change to get the toxic foods out of your system?! I'm so very proud of my husband and want to thank Maria for all her hard work in trying to make this world a much healthier place one person at a time. I know he was borderline diabetic and had elevated cholesterol. It was to the point of his doctor worrying about cirrhosis and now his doctor brags to me about how good my husband is doing. He actually went from a 36 in the waist to a 32. Thanks Maria!"
We have gotten some amazing feedback on the 30 day meal plan option. One email said "Holy Moly! That included more tips than I thought it would! I certainly see where I went wrong with my grain free/low carb diet before this!" 
But Craig and I are perfectionists, so he helped me add even more detail along with a grocery checklist for each week.
If you want to get started on your "after" photo, click HERE.

Stocking Your Freezer
Many people ask me, how do I stock my pantry, fridge and freezer to make this healthy lifestyle easier? So, I have created a detailed video on how to shop at the grocery store where I teach you what words to look for on a label. I also step you through the things in my pantry (crackers, noodles, sauces, treats, chocolate) as well as things in my bathroom "pantry" because many products contain wheat (not to mention that everything you put on your skin also gets absorbed by the liver and affects our moods and how we lose weight). To sign up for a fun tutorial click HERE to get started on the right path! It also includes a detailed shopping pantry list and website links where I find my favorite foods, treats and products for a great price as well as other cooking tutorial videos.  For a short example I always have these items stocked:
1. Blanched almond flour. I get a 25 box to save money.
2. Grass fed beef: we get 1/2 cow in fall and spring to save money.
3. Organic chickens: from local farmer to save money.
4. "Healthified" ice cream! (tutorial video in package)
5. "Healthified" chili and "healthified" lasagna leftovers for easy lunches. (lasagna and garlic bread tutorial video in package)
6. Extra loaves of Protein Bread (for me) and loaves of Amazing Bread (for Craig) (tutorial video in package)
7. "Healthified" push pops for easy treats.
You DESERVE this! Don't wait another day!
Bran Muffins
My love for baking started at a very young age and when I was a teenager I had the best job ever! I worked at a beautiful coffee shop in Medford, WI before and after school. I loved baking and serving yummy muffins and cinnamon rolls to eager customers. The best part was that since we served everything fresh, I was allowed to take home all the leftover muffins. Yikes! I really didn't need those temptations.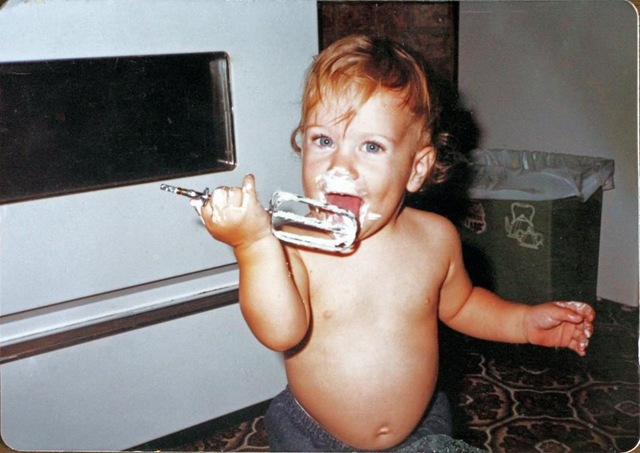 If I had more time, I would love to open my own cafe with "healthified" mochas and muffins! And these "Bran Muffins" would certainly be on the menu! But you would have to get in early to get them, or my friend Rebecca would grab all of them! She loves these! Almond bran is a new favorite baking product. There are many health benefits in the outer skin of the almond; which is the "bran" part of the almond. Almond Bran is 100% almond skin, so there are way less calories and fat (not that I'm afraid of the fat, but then we can add more coconut oil! :))). There are no synthetic vitamins, chemicals or fillers. Almond Bran is just the yummy goodness of almond flavor and nutrition in a concentrated form.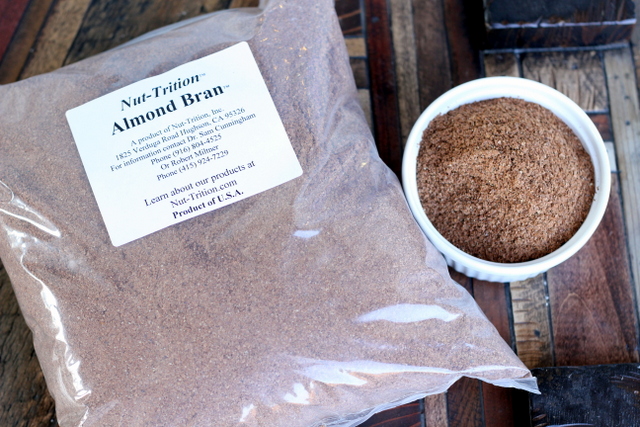 Why do I love almond bran? Almond Bran contains:
Less than half the fat…so I can add more OIL! lol
Almost 4 times the fiber
4 times the phytosterols
20 times the amount of stigmasterol
7 times the amount of campesterol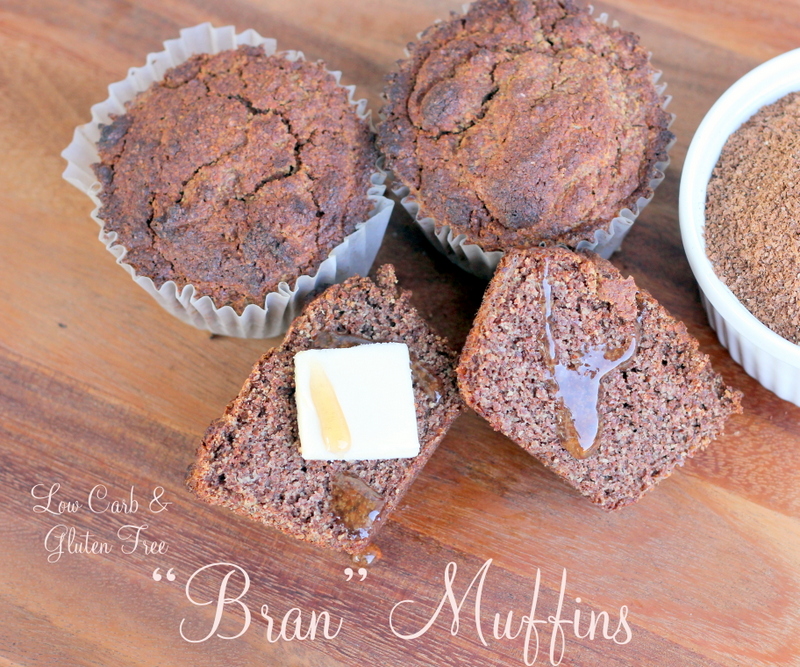 Bran Muffins
Ingredients
1½ cups ALMOND bran
1 cup unsweetened almond milk
⅓ cup coconut oil or butter
1 egg (3 if using coconut flour)
⅔ cup Swerve (or Just Like Brown Sugar*)
½ tsp pure vanilla extract
1 cup blanched almond flour (or ¼ cup coconut flour)
1 tsp baking soda
1 tsp baking powder
½ tsp Celtic sea salt
1 tsp cinnamon (if desired)
Instructions
Preheat oven to 350 degrees F. Grease muffin cups or line with paper muffin liners. Mix together almond bran and almond milk; let stand for 10 minutes. Beat together oil, egg, sweetener (*NOTE: if using Just Like Brown Sugar, I suggest to add 1 tsp of stevia glycerite for a better sweet flavor) and vanilla and add to bran mixture. Sift together almond flour, baking soda, baking powder and salt (and cinnamon if desired). Stir flour mixture into bran mixture, until just blended. Spoon batter into prepared muffin tins. Bake for 30-35 minutes, or until a toothpick inserted into the center of a muffin comes out clean. Cool and enjoy!
Notes
NUTRITIONAL COMPARISON (per serving)
Traditional Bran Muffins = 167 calories, 7.1g fat, 3.5g protein, 25.6g carbs, 2.5g fiber
"Healthified" Almond Flour Bran Muffins = 127 calories, 11g fat, 4g protein, 3.9g carbs, 2.9g fiber (1 effective carbs)
"Healthified" Coconut Flour Bran Muffins = 102 calories, 7g fat, 3g protein, 3.8g carbs, 2.9g fiber (0.9 effective carbs)