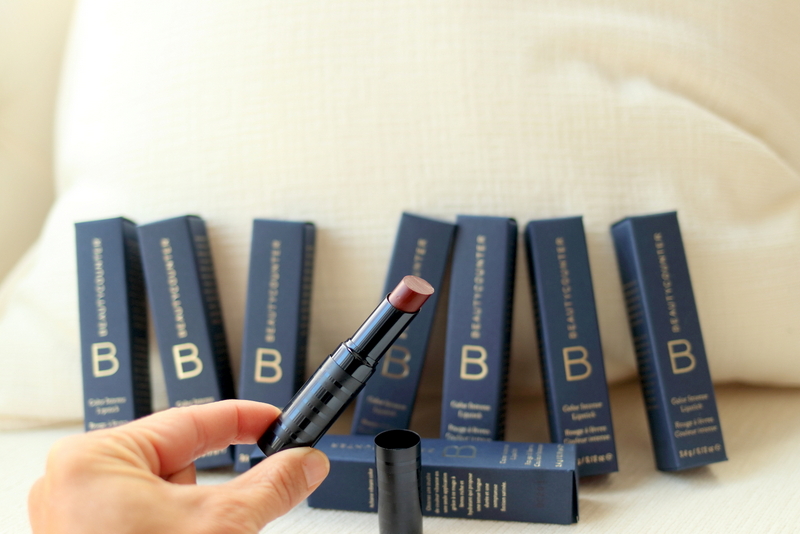 The other day a lovely box of Beautycounter lipstick came. Craig said that he forgot to tell me that so many of our readers purchased the Beautycounter lipstick sale I posted about that I won a box of their lipstick!
Since it was because of all of you that I won, I want to "Pay-It-Forward" and gift these amazing lipsticks to one of YOU! You are the ones that deserve this lovely gift-box of lipstick, not me!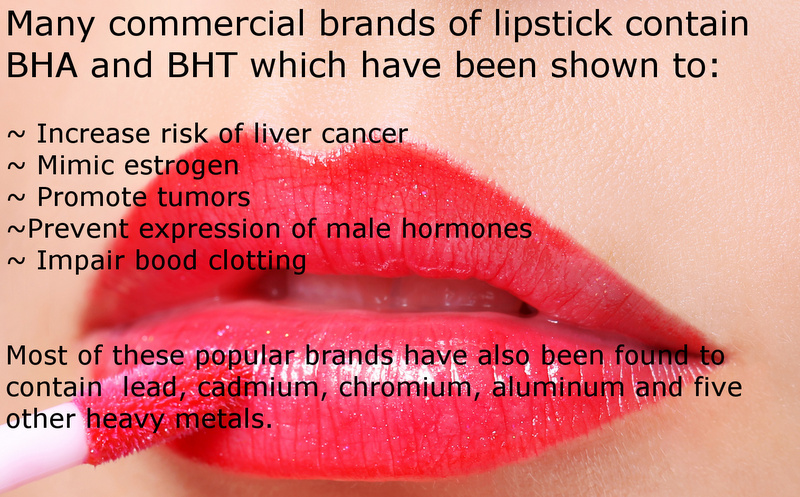 Why am I so passionate about non-toxic make-up? I always was so concerned about what I put in my mouth to increase my health, but I never thought about all of the topical products that are absorbed by my largest organ… my skin!
Steer clear on lipstick and makeup with dangerous Obsesogen chemicals. Obesogens are found to affect cells in 3 ways:
1. By directly affecting adipocytes, or fat cells, by either increasing their fat-storage capacity or increasing their number.
2. By changing metabolism, by both reducing the number of calories burned at rest and promoting the storage of calories as fat.
3. By changing the way the body regulates feelings of hunger and fullness.
Phthalates: Phthalates, hormone-disrupting chemicals, are common in personal-care products and synthetically fragranced products. Besides being linked to obesity, high levels of phthalates can affect the growth of children. Take a quick look at the ingredients in your favorite personal care products for "fragrance" or "perfume" and toss them if you find those listed. Air fresheners and scented candles are culprits too!
INTERESTING STUDY!
I just heard this on the radio! In only 3 days of changing their toxic makeup their estrogenic levels went down by 45%!!!!
Is your lipstick or make-up filled with "Obesogens?" I highly suggest switching! 

FREE WEBINAR
My friend Kate and I are doing a short 20 minute Webinar on the interesting facts on Beautycounter as well as a few fun health tips! It will also show you how to become a consultant if you are in the US or Canada. Become a part of my team and start standing behind a company that truly cares about our health! Or if you just want to learn more about Beautycounter products, this webinar is also for you.
If you would like to watch my FREE webinar Click HERE.


ENTER TO WIN
1. Like Keto Adapted on Facebook and share this post with your friends and family!
2. Follow me @mariaemmerich on Instagram and repost this giveaway!
3. Comment below on what Beautycounter product I should giveaway next (click HERE to browse their products).
Winner will be chosen May 1st! Good Luck!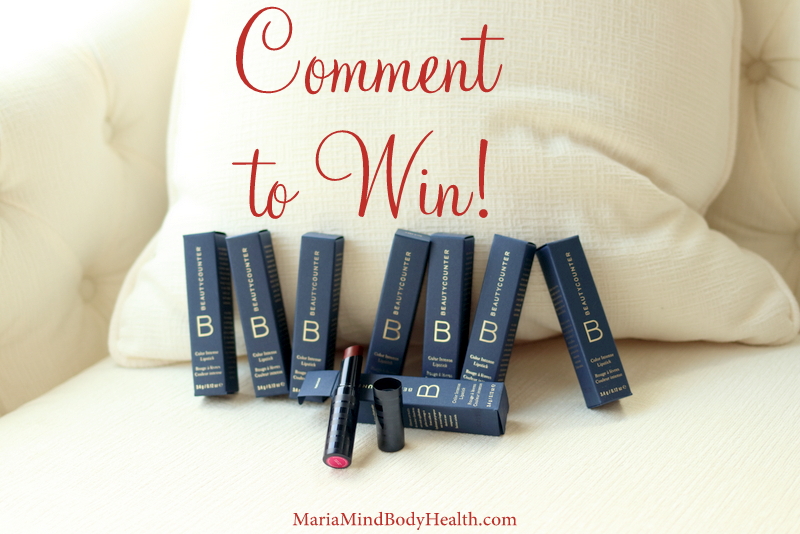 TESTIMONY OF THE DAY
"Hi Maria! So excited that you are coming to Edgerton WI the end of April. Keto has literally saved my life. I follow you for continued inspiration!! I've lost 105lbs with about 50 to go!!! Thank you

" – Tracy
Click HERE to get started on your path to Healthy Healing today!