BeautyCounter Baby Line Giveaway and Canada Availability
Beautycounter products are now available in Canada (starting at Noon today)!  You can order any of the products and you can even become a consultant and sell the products to your friends. Just go HERE to order.
And GO HERE to sign up as a consultant (Scroll to bottom and click Join as Consultant)!
INTERESTING STUDY!
I just heard this on the radio 2 days ago! In only 3 days of changing their toxic makeup their estrogenic levels went down by 45%!!!!
Is your make-up filled with "Obesogens?" I highly suggest switching! 
NEW Beautycounter Product Line for Babies
As you know anything you put on your skin is as important as anything we put in our mouths.  It gets absorbed through our skin and into our bloodstream.  This is most important on our babies as they are developing and growing.  So I am excited that Beautycounter has a new Baby line that is free of any harmful chemicals.
Click HERE to get all over wash, protective balms and oils to keep their skin soft and healthy.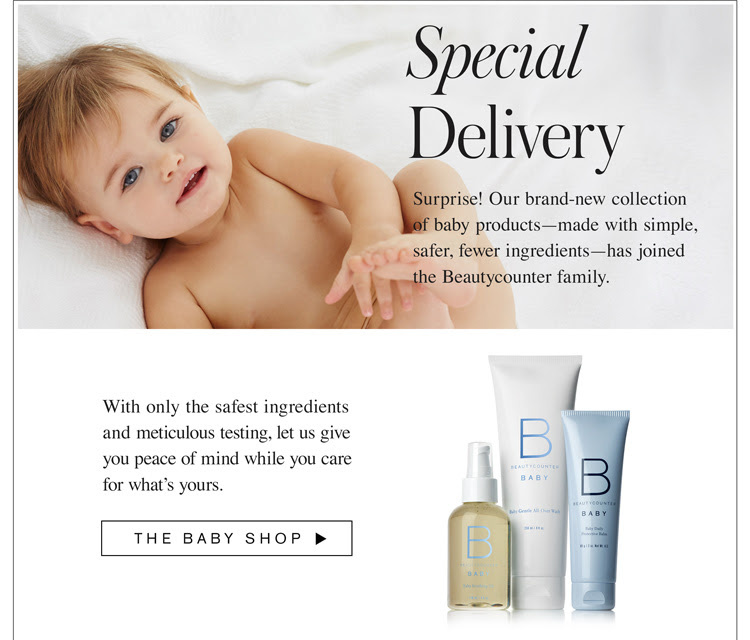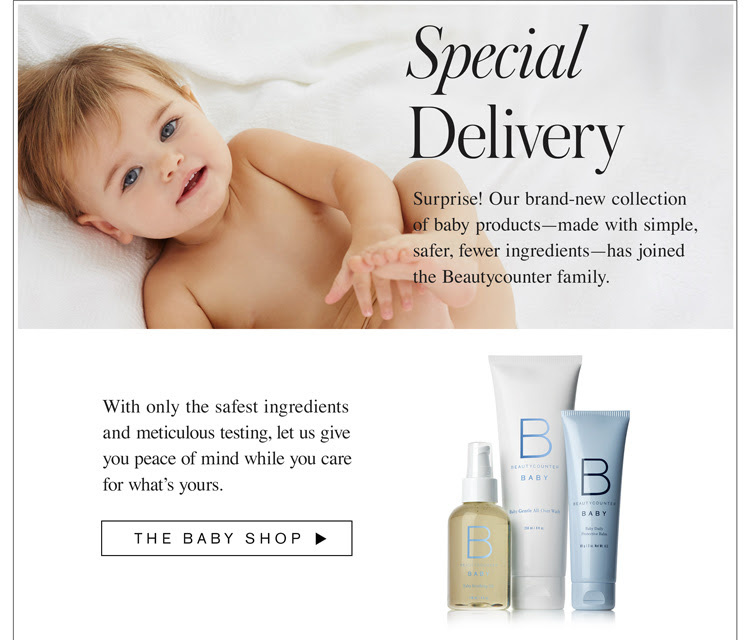 Made with simple ingredients that have been meticulously researched and screened, our baby collection gently cleanses and protects delicate skin and leaves parents worry-free. Featuring: Soothing Oil, Gentle All-Over Wash, and our Daily Protective Balm.
Hypoallergenic, gluten, soy and nut free. 2 in 1 wash is Tear Free. Oil quickly absorbs, great for kids with texture issues and perfect for expecting moms too! The Balm is a barrier to keep moisture away in the bum.  Perfect for chapped skin, dry patches, cradle cap and mom's cuticles.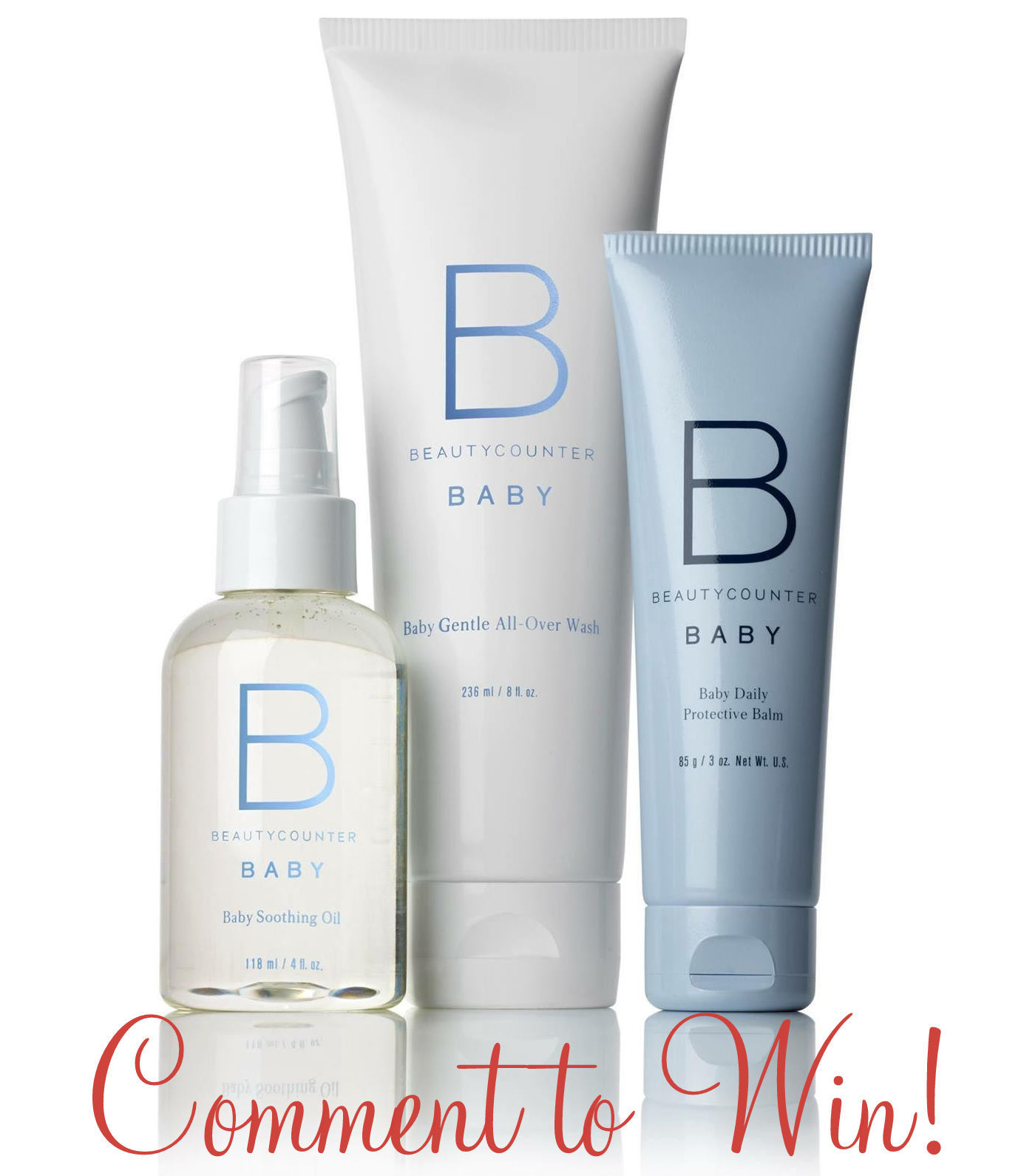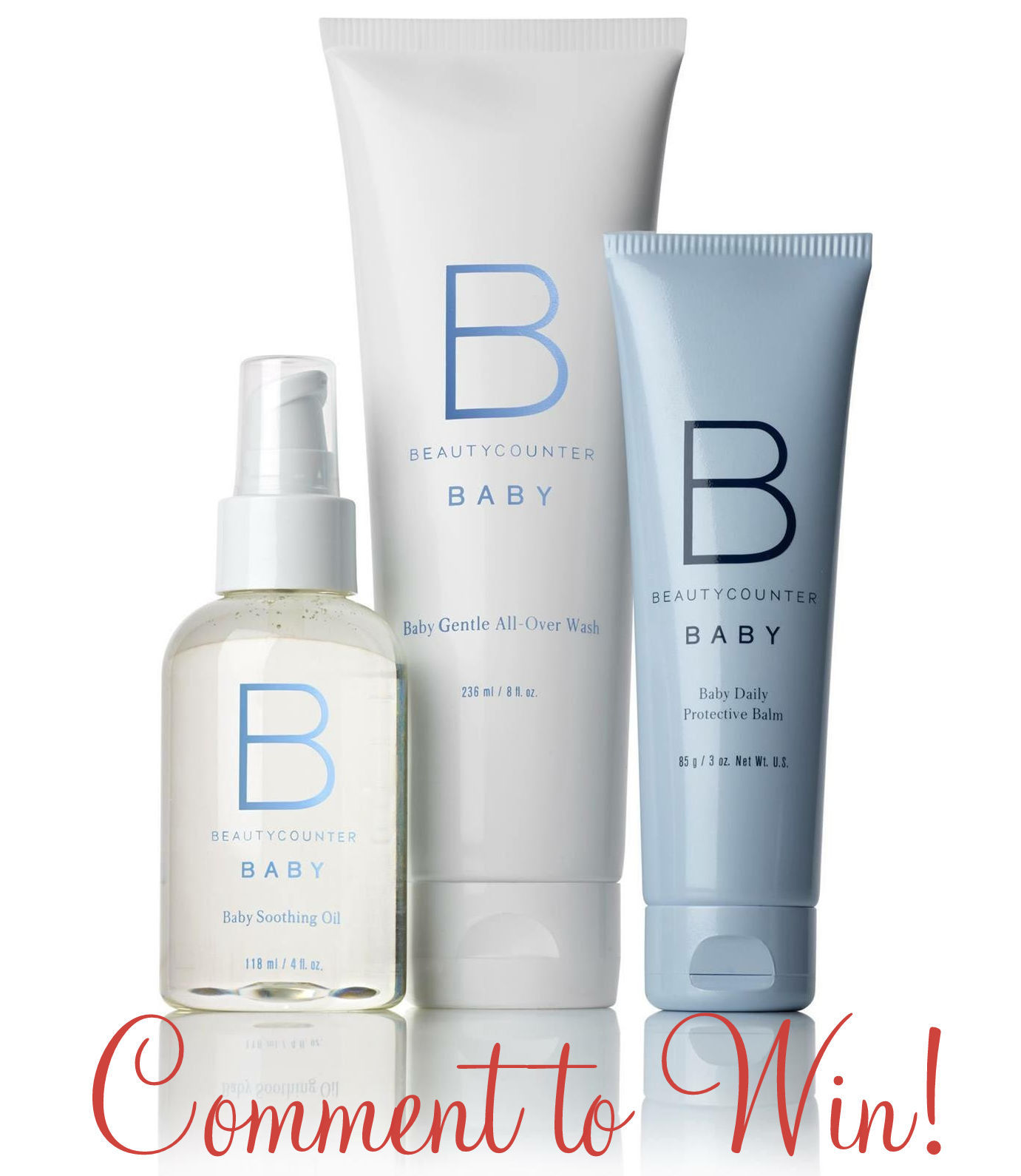 AND THE WINNER IS… Kristy Thurber!! Congrats and thanks everyone for entering!
FREE WEBINAR
My friend Kate and I are doing a short 20 minute Webinar on the interesting facts on Beautycounter as well as a few fun health tips! It will also show you how to become a consultant if you are in the US or Canada. Become a part of my team and start standing behind a company that truly cares about our health! Or if you just want to learn more about Beautycounter products, this webinar is also for you.
If you would like to watch my FREE webinar Click HERE.