Amazon.com Shopping
AMAZON ASTORE
I have created an AMAZON.COM store where you can find all the healthy ingredients that are difficult to find in the grocery store (and if you do find them, they are often very expensive). I have done some detective work and found the lowest prices on www.amazon.com for all of the products I use and love. Everything from food, pantry items, kitchen tools, supplements and skin products are in the aStore. I rarely waste time in the grocery store because I find everything online for a way better price!
All you have to do is click on the words in my recipes and it will take you right to the correct item. If you add them to your cart I get a tiny commission which helps me afford to keep practicing recipes (Recipe experimenting can costing me a fortune!…but I love helping!).
By purchasing products through my Amazon store, you help keep this blog going. You can also continue shopping for other products on Amazon after you are finished with "healthified" shopping. Just click the "Proceed to Checkout". It then asks you if you want to add these to your Amazon cart (at the main Amazon site). Just click "Continue" and now you can add whatever else you want from Amazon all in the same cart! I always choose at least one thing from my Amazon Store before moving onto other items I need for the family, those items will also help pay for the blog without any extra cost; I just get a small commission for bringing your business to Amazon.com.
You can click on the below image to go to my store or on the right you will see a "Maria's Amazon Store" widget. Happy Shopping and THANK YOU for all your support!!!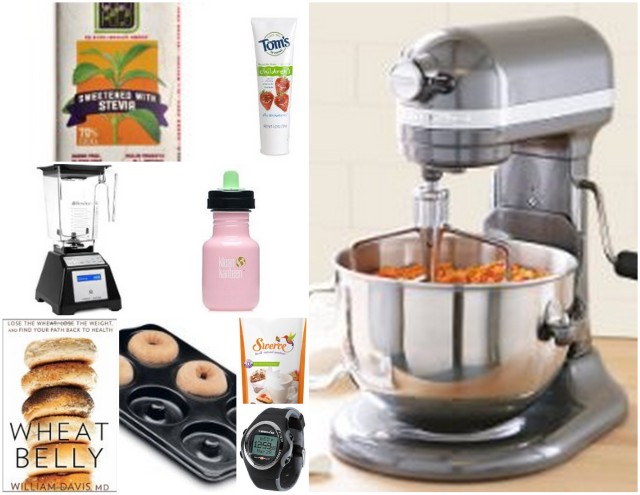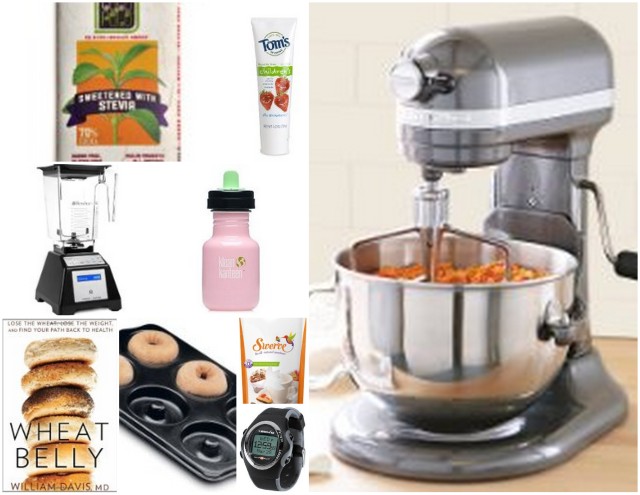 Holiday Gift Giving Ideas
Are you looking for the perfect holiday gift for your mother, sister, husband, or friend who is really hard to buy for? Why not give them the gift of health?
If you click on the words, you can find my suggestions:
1. Cute Food Apparel: I love Craig in his Kale shirt! Micah has one too!
2. A variety of "healthified" cooking basics to get started: coconut flour, stevia drink sticks, protein powders.
3. A box of nut flours from nuts.com
4. A smoker to make smoked meats! This is my favorite way to make chicken and ribs!
5. Oil spritzer to get rid of all the inflammatory vegetable oils in the diet. 
6. Exercise equipment or a pedometer. 
7. A box of ChocoPerfection bars.
8. A stand mixer! My mother-in-law bought me my first stand mixer and let me tell you, that is the "gift that keeps on giving!"
9. A slow cooker and The Art of Healthy Eating Slow Cooker cookbook.
10. A gallon tub of coconut oil.
11. A box of Kelp noodles or Miracle Noodles.
12. Pots and pans. Cast iron pans are my favorite!
13. Purchasing a consult or class video of mine to help them get started on their path to healing.