Slow Cooker Cookbook Review
"I own all of Maria's wonderful books and bought this one as soon as it became available. I wasn't quite sure what to expect of a hardcover, but it is a really nice book, easily lies flat for reference while cooking.
The book is beautifully laid out, carefully edited, has photos of every recipe, and has an easy to read nutrition chart for each recipe, including comparison of usual recipes for a dish to her "healthified" version. She also tucks in numerous brief discussions on health and diet topics, including benefits of her ingredients vs. less healthy alternatives, as well as various health concerns such as Alzheimer's and gout. But none of this gets in the way of the huge number of recipes. Maria is a genius when it comes to providing alternatives to well-loved favorites. Those of us who want to restrict gluten and carbs but miss old favorites only need to find Maria's version.
I made her tortillas yesterday (part of the recipe for fajitas in this book) and filled them with seasoned meat and her "healthified" refried "beans" — actually made with eggplant (from another of her books) — and had a burrito that was nearly indistinguishable from the starchy old favorite. Maria knows her nutrition science, but also knows how to make delicious healthy recipes! I can't wait to try many more new recipes from this book."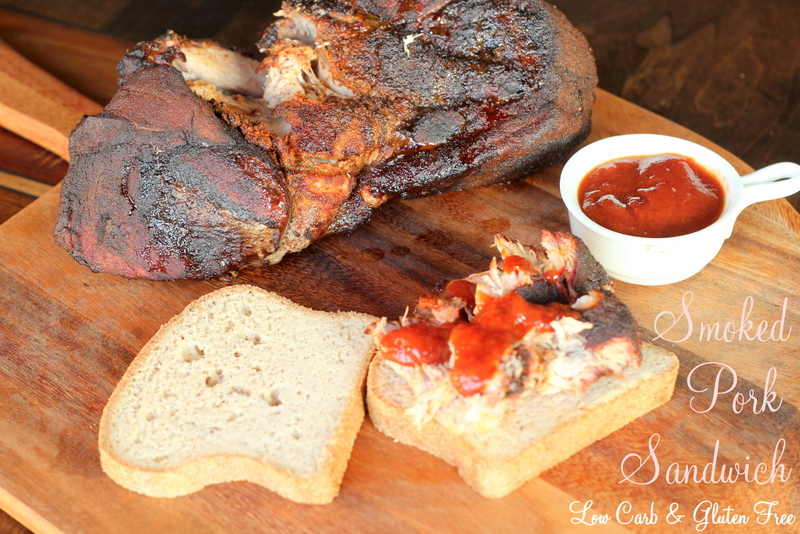 Library Tip
When Craig lost his job, the library became our sanctuary! I couldn't believe all of the money we saved by taking advantage of this wondrous place filled with entertainment… FREE entertainment! Books, movies, games… We still rent our movies from the library and we have saved a ton of money that way. I know that times are tight for some of you and buying books isn't on the budget, so one suggestion, that would help you as well as me, is to call or email  your local library to carry my books. Then you can rent them out for free! Yahoo! Thank you all for your help!
Client Testimony
Just after 1 month of consulting, Laura emailed me this:
"Dearest Maria, I have to say that I absolutely feel wonderful!!! I love eating and not having an upset stomach. I love feeling full. I love knowing what I put in my body is not full of preservatives and stuff I don't really know what it is. I love not having to eat every 2-3 hrs b/c my blood sugar is dropping, and I have a headache. I actually feel like I have MORE choices of what to eat. I'm not interested in going out to restaurants b/c I think what I'm making is more flavorful and has yummy, good fats. 
I did my half marathon about 3 weeks into switching over to a more healthified way of eating and I did what your recent blog post said — went all in… no carbs loading, no gel packs, no Gatorade or sports drinks. I had my best time of the four races I've done OR any training days. I had one rough long run during training, but by the time of the race I felt awesome and had no problems with my energy level. There was a really big hill about mile 8 in the race, and I was passing people going UPHILL! BoooYahh! I'm a little lost workout-wise without being signed up for a race, but my next goal is to figure out a good weight training schedule, and continue to be a fat-burner. 
The only hard part has been finding a good rhythm and time to cooking/baking for my family. There's so many things to try! My 6 year old has been great at tasting everything, but he's pretty smart and has declared sometimes "he doesn't like what I make" and "why is everything so healthy?" I tried to slip things in, but I think I would do better just being upfront about ingredients and sugar and well, the "crap" that's in all the boxed food. He even noticed that there was a slight coconut flavor to the almond joy muffin/donuts, lol.  (might make a good blog or facebook post, in regards to asking how people handle changing what they feed their kids — hide it or tell them? I guess it probably depends on the age, but maybe people have tips or tricks for what worked). 
Anyway, sorry for the long response without any questions b/c I'm sure you're busy, but I figured it is nice to get positive feedback from clients. I'm very, very thankful for your knowledge and accessibility to your services. Oh, and it was so nice last night b/c I'm almost out of protein powder, so I just popped on your astore and added some Jay Robb to my cart. I signed up for prime, so there was no shipping and the whole thing took barely 5 mins. So easy! 
Off to make a Shamrock shake!! 
Thanks again, Laura"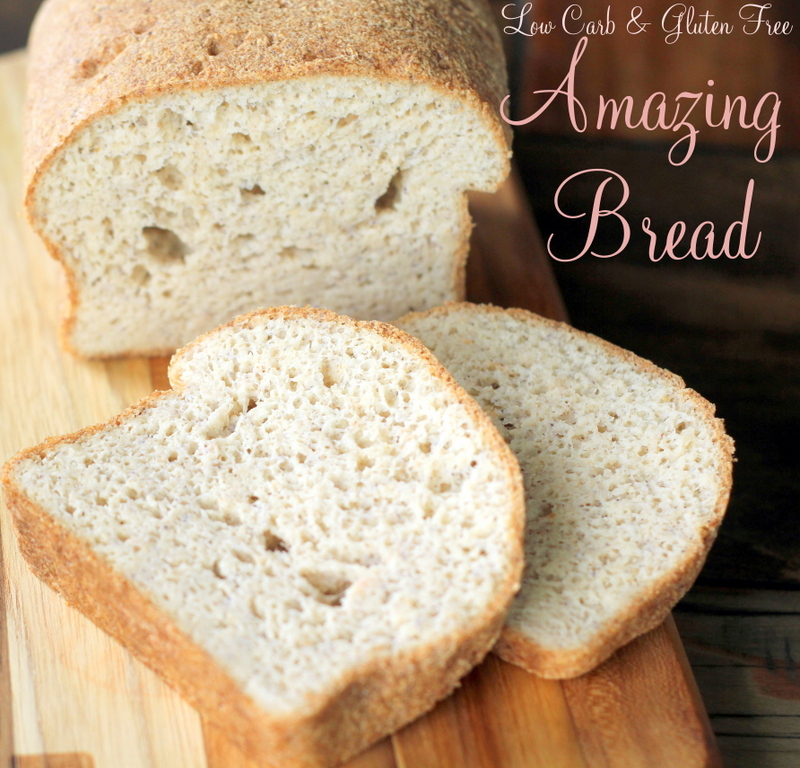 I get the opportunity to meet and work with a variety of people in different areas of the food industry. I love hearing stories about how our "food" has changed over the years. I specifically remember a particular story about bread. A manager at a local grocery store started his job 9 years ago. At that time he had 5 days to get the packaged breads off the shelf. Guess what it is now… 14 days! You know things have changed when bread can withstand mold for weeks!
If you look at a bread label, one of my new interesting additive to teach you about is called azodicarbonamide. It is mainly used as a "dough conditioner" and a manufacturing aid for machines to make a product that has a good "mouth feel." Doesn't sound too bad until you hear that it's main use is to form plastic. YES, plastic. Would you want to chew on your yoga mat? No lie, this same chemical is also found in your yoga mat.
Just how bad is azodicarbonamide? I just listened to a food podcast on my morning jog and one of the stories was about a tanker truck that was carrying azodicarbonamide which overturned in Chicago on the Dan Ryan Expressway. This accident was so serious that the Chicago fire officials had to issue their highest hazmat alert and evacuate everyone up to a half mile downwind because of this chemical spill. So why are we adding this to something we put into our body!? Seriously!?
Instead, try this bread with nothing but pure ingredients. And remember to store it in your fridge or freezer… it WILL get moldy fast! You will not believe this is gluten/dairy/soy/grain free bread!  It is so soft with a such a lovely crust. Yum!!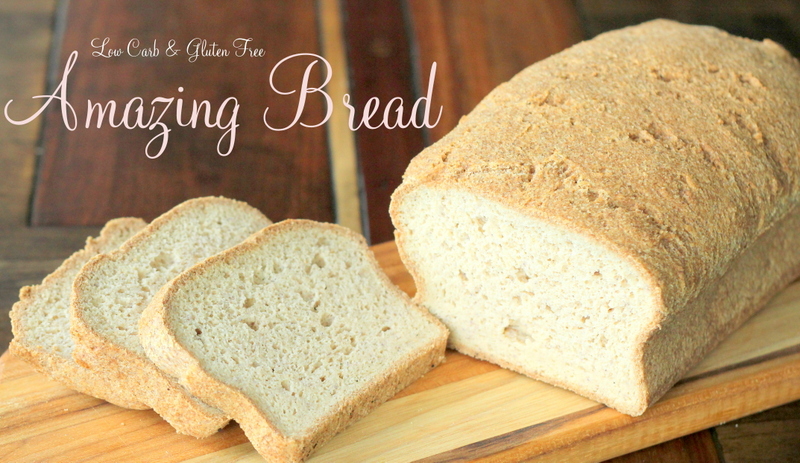 Amazing Bread
3 cup blanched almond flour (10 oz)
10 TBS psyllium husk powder (no substitutes) (90 grams) (must be a fine powder, measure weight to be sure) (I use Jay Robb whole husk psyllium ground in a blender until half its original volume, other psyllium may not have the same results)
4 tsp baking powder
1 tsp Celtic sea salt
5 TBS apple cider vinegar (2 oz)
6 egg whites (7 oz)
1 1/2 cup BOILING water (12 oz)
NOTE:  Make sure to weigh your ingredients to ensure it rises properly and doesn't get hallow and gummy.  Also, if you do weigh and grind your psyllium and still have a problem, try grinding the psyllium again.  We have a batch of psyllium that we ground and didn't work.  Stay really wet.  So we ground it again and it works great!  Also, if your loaf looks nice and big but then deflates after removed from the oven, try reducing the baking powder to 3 teaspoons.
Preheat the oven to 350 degrees F. In a medium sized bowl, combine the flour, psyllium powder (no substitutes: flaxseed meal won't work), baking powder and salt. Mix until dry ingredients are well combined.  Add in the eggs and vinegar and mix until a thick dough. Add boiling water into the bowl. Mix until well combined and dough firms up.
Form into a loaf and place into a greased bread pan (I used an 8X4 inch pan). Bake for 60-75 minutes. It should be somewhat firm to the touch and have a nice brown crust.  Remove from the oven and allow the bread to cool completely.
Makes 10 servings (2 slices per serving)
NUTRITIONAL COMPARISON (per serving)
Traditional Sub Bread = 200 calories, 3g fat, 10g protein, 40g carbs, 8g fiber
Almond Flour Sub (egg whites) = 220 calories, 14.2g fat, 8.2g protein, 20.7g carb, 16.6g fiber (57% fat, 14% protein, 35% carbs)
Here is a video of me making this amazing bread!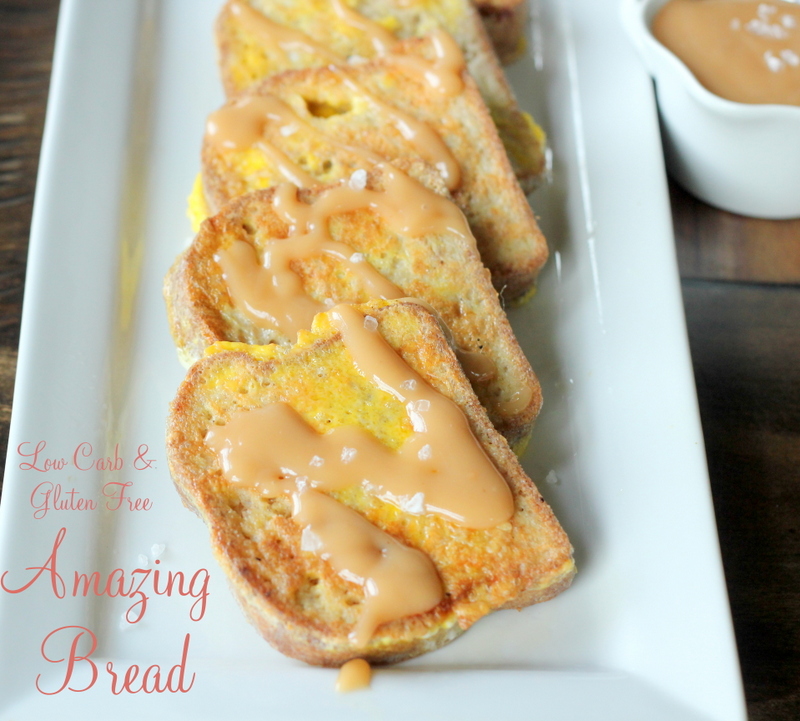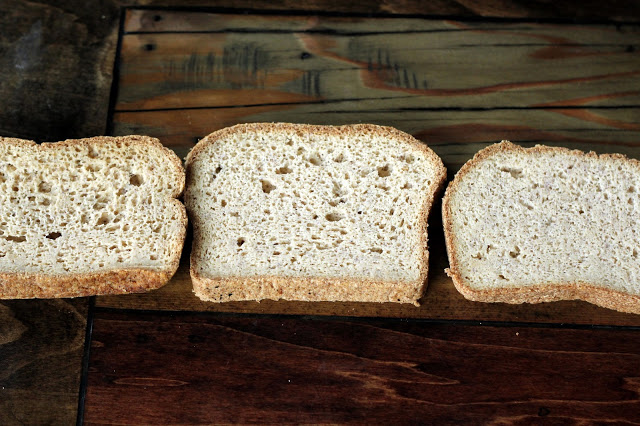 Here are three versions of the bread (from left to right) with 14 ounces water, 12 ounces water and 11 ounces of water.
Here is a comment from Facebook about this bread.
I'm always getting on here asking you questions but this time I just wanted to let you know that I made the sub bread into slices for the first time and made the french toast…and dang near cried!! SOOOOOOOOOO good!! Thank you so much for sharing your recipes and making this process so much easier. What pleases me the most is that my 6 and 2 year olds even ate it. My 6 year old asked if it was "healthy" as he has been doing with every thing I make these days and I when I tell him "yes its healthy" I get a massive groooooooan. But today when he ate it he actually LOVED IT! And so did my 2 year old! They ate seconds and thirds. I used the Natures Hollow syrup and added butter and cinnamon to it and warmed it up, it tasted gourmet! THANK YOU THANK YOU! ~Brianna