Why Whey Protein
Why Whey Protein (NOTE: If diary sensitive, I recommend Egg White Protein as well!)
Why Whey Protein? Did you know that if you gain 10 pounds of muscle, you will burn an extra 3500 calories per week? To burn that many calories doing cardio, you'd have to run for an hour each day of the week! To build 10 pounds of muscle, feed your body a high quality whey protein 1-3 times a day, and increase strength training. Whey protein is my favorite addition to my diet in the past few years. It provides me with the muscle maintaining protein I need when I work out or don't consume the calories I need in a day.
Whey is a form of protein that is naturally-present in dairy products. Two issues I often see in athletic clients are they either do so much cardio that they tear down their muscles which kills their metabolism or they dip too low in calories which eats up their valuable muscle for energy (catabolic state). Whey protein is a popular protein supplement for fitness fanatics mainly because of its high concentration in the branched chain amino acids (BCAAs), leucine, isoleucine, and valine. BCAAs are the key players in maintaining muscle tissue and help to preserve muscle stores of glycogen and can help prevent muscle protein breakdown during exercise; again…let's keep that metabolism humming. Consuming whey as a protein source for a post-exercise snack is awesome for our exhausted muscles.
Whey protein is also very low in fat and carbohydrates (some brands can be high in carbs so read the labels!). This is be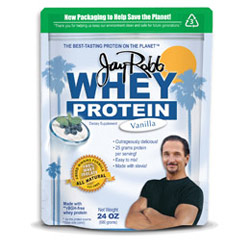 cause the refinement process used to create whey protein powder removes nearly all of the fat and sugars in the liquid, leaving a final product that is almost 100% protein by volume. This makes whey protein great for dieters who want to hold onto their valuable muscle. Athletes, fitness enthusiasts and vegetarians find that whey protein helps them attain specific training goals and enhanced energy levels.
Whey protein has other properties that have health benefits, including the presence of certain biologically active nutrients that enhance the immune system and even stave off muscle wasting.
Whey Protein Benefits:
 Whey Protein is not stored as fat as easily as carbohydrates.
 Whey Protein decreases your hunger between meals.
 Whey Protein helps strengthen your immune system.
 Whey Protein increases energy levels, especially during low-calorie dieting and helps shorten recovery time between exercise sessions.
 Whey Protein helps repair and build new muscle.
Each type of protein has a specific biological value. The higher the value, the better it works. Whey protein has the highest biological value (bv) of any protein, 104. Beef has a bv of 80 and soy protein with a bv of 74. That means whey protein is 23% more effective than beef and 29% more effective than soy protein at helping you body build lean muscle! Unlike other proteins, like casein, which is another form of protein in milk, the speed at which whey protein is digested makes it an ultimate source of protein following exercise when your body requires amino acids promptly to aid with recovery.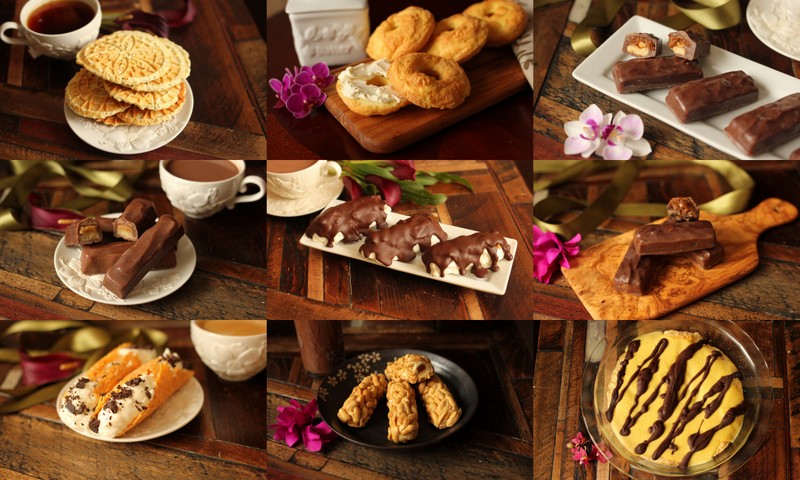 Top 10 reasons to consume WHEY:
1. Boost Immune System – Whey protein includes high levels of the amino acid cysteine, which produces glutathione, a potent antioxidant that maintains immune health. One of the first indications in patients with autoimmune diseases is a decrease in glutathione levels. Many studies have proven adding whey protein to patients with chronic fatigue syndrome, cancer, and HIV can greatly enhance their immune system. Scientists discovered that whey proteins stopped the growth of breast cancer cells in test tubes. It was also proven that when patients ingest at least 24 grams of whey a day they had a noteworthy reduction in the size of cancer tumors.
2. Enhance Infant Formula– Whey protein contains alpha-lactalbumin and is the main nutrient in human breast milk. This makes whey protein a very important nutrient to include in infant formulas and should be the first protein consumed by babies. Good news to mothers, the Journal of Pediatrics, found that formulas with whey protein have been shown to help reduce the length of crying spells in babies with colic. Always check the ingredients list on your infant formula, not all contain whey because it costs more.
3. Benefit Cardiovascular Health –Adding whey along with your doctor's prescription can be a great balance to help your heart. Clinical research discovered that whey protein reduces blood pressure in individuals who are borderline hypertensive.
4. Increase Lean Body Mass– Our muscles need branched chain amino acids (BCAAs) during long periods of exercise and added stress; which can also have a negative effect on the immune system. Whey proteins are naturally high in BCAAs that are easy to digest. It immediately supplies the muscles with high quality protein it is screaming for; which directly correlates to an increase in physical performance and enhanced body composition.
5. Contribute to a Positive Mood– Stress is a well-known cause of a decrease in serotonin levels in the brain; which can cause depression. Clinical studies found that including whey protein is helpful in enhancing moods and in boosting serotonin levels because it is high in tryptophan, a natural relaxant. Whey is great for people with high stress lifestyles and elevated cortisol hormones.
6. Superior Protein Source for Lactose, Casein or Gluten Free Diets- Whey protein isolate is the purest form and is over 90% protein. Whey protein isolate contains only trace amounts of lactose, therefore people with lactose allergies can safely enjoy whey. It is also a great protein source for people with Celiac disease who are on gluten or wheat protein-restricted diets.
7. An Appetite Suppressor – One of the nutrients in whey protein, glycomacropeptide, stimulates the release of cholecystokinin, which is an appetite suppressing hormone.
8. Stave off Osteoporosis – Osteoporosis affects over 25 million Americans. We have the highest rate of hip fractures, yet we have the highest intake of calcium in the world, next to Sweden. Studies show that low protein intake, including low levels of animal protein consumption, was directly related to increased levels of bone loss. Impact exercise, such as walking, and sufficient amounts of protein in the diet can enhance bone health and may help to reduce the frequency of osteoporosis.
9. Help Protect against Ulcers and Acid Reflux – Lactoferrin, a nutrient in whey protein, is a known inhibitor of many forms of bacteria that is responsible for digestive problems; such as gastritis and ulcers. In addition, recent animal studies show promising results that it also kills the bacteria responsible for acid reflux.
10. Aid Wound Healing – People who have burns or are recovering from surgery require additional protein in their diet. Exciting new studies indicate whey protein nutrients promote the growth of new body tissue.
WHAT BRAND?
When buying a whey protein product, "Whey Protein Isolate" is the highest quality you can buy; which has at least 90 percent protein with only trace amounts of fat and lactose. Also check the sugar count; some brands add way too much sugar to make whey taste like candy and get you hooked on their product…and that sugar isn't going to help our waist line! If you do decide to try whey protein powder, it's important to read the ingredients on the product closely. Some whey protein powders have added ingredients that can be counter-productive to your goals. For example, whey protein "gainer" powders have tons of extra calories added to them in the form of sugar in order to increase their calorie content for people who are trying to gain weight. Jay Robb is a superior weight loss brand that uses stevia to sweeten their whey. Whey protein can be purchased in health or nutrition stores, in many large grocery stores, or directly from suppliers on the Internet.
Click HERE to find the ones I prefer on sale.
There are many ways to consume whey protein as it can easily be added to water, unsweetened almond milk, or coconut milk. It can also be added to softer solid foods or used as an egg replacement in many baking recipes.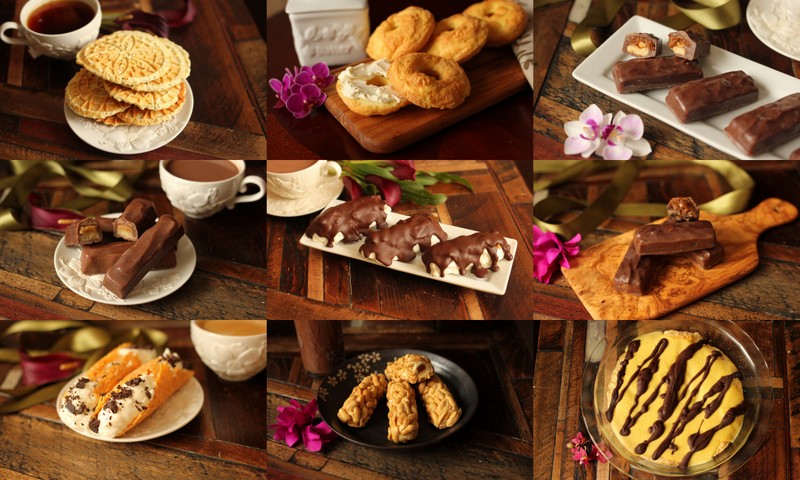 I'm not one to "drink" my calories…I like to eat! So, I use whey in many of my recipes, including chocolate chip cookies, animal crackers, bread sticks, cinnamon bread…
I always use Jay Robb Whey because:
1. Sourced from grass fed cows not treated with rBGH (Growth Hormone)
2. 25 grams of protein per serving!
3. No sugar, No aspartame, No fat
4. No artificial colors, flavors or sweeteners
5. No casein, msg or gluten
6. Made with stevia
These recipes can be found in my cookbooks. Thank you so much for your love and support!
Testimony of the Day
"After years of not watching what I ate, I finally found myself at my highest weight ever at age 49. I was also going through some tough times in my life; going through a divorce, not by my choice. I was at a crossroads in my life; being single now after 15 years of marriage and a father to 2 wonderful boys and trying to juggle work amongst all of that. I started talking with a friend who encouraged me to get back on my feet again, telling me that it's easy to lose the weight and which in turn will make you feel good about yourself and give you energy.
I figured, "Why not. What do I have to lose, besides the weight." It took a very short time to get used to eating differently, it much was easier than I expected. When I started eating low carb and high fats and took out the grains, I saw results immediately. I saw the weight come off very quickly and it wasn't hard at all. As a single dad, I am able to eat my eggs for breakfast and take a lunch that I pack each day and still have a homemade meal at night. I really enjoy the foods I eat and it's not hard at all to take the time to make sure what goes in the mouth is made at home and not from a box and to pack a lunch is so easy. I sometimes use a crock pot to cook meats or soups that are ready to go when I walk in the door after a long day of work. I have lost approximately 40 pounds and am eating better than ever. I have a more satisfied digestive system as well, not dealing with gas and diarrhea like I used to. I am slowly learning as I go, taking baby steps to eliminate one thing at a time. I really don't miss the way I used to eat, especially after hearing so many people comment on how "skinny" I look. It makes me feel good about myself and I am once again getting some self confidence back. Thank you Maria for all you do."
If you want to get started on your path to health like Bill, click HERE to get started.