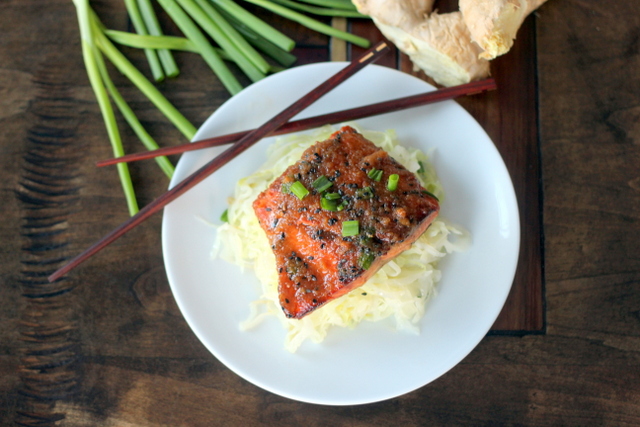 Orange Salmon
Posted by cemmerich in dairy free, egg free, gluten free, high fat/moderate protein, main dish, nut free, pasta, PURE PROTEIN/FAT DAY, Uncategorized
23
Sep
2013
MARIA'S FAVORITE THINGS GIVEAWAY!
Happy Holidays! Today's giveaway it a gift basket of Quest Pasta!
All you have to do is 3 things:
1. "Like" Maria Mind Body Health on Facebook
2. "Like" Quest Nutrition on Facebook.
3. Leave a comment below on what your favorite pasta recipe is that you would like to see "healthified"!
A winner will be picked January. 4th and posted on Maria Mind Body Health Facebook page. Good Luck!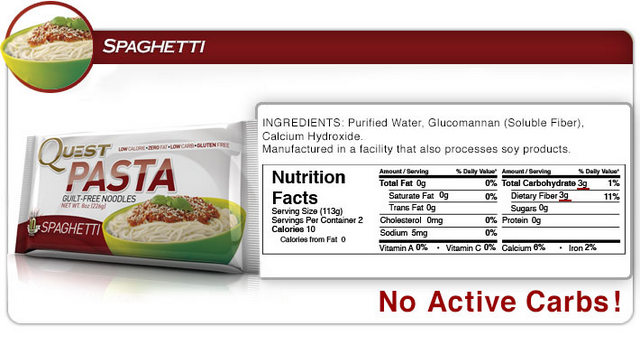 a Rafflecopter giveaway
The winner is… Brenda Killinger!  Congrats!
Testimony of the Day
"I just had a baby 8 weeks ago and followed Maria's WOE the whole time. I occasionally went up to 60g carbs a day because I LOVE fruit and like to have it fresh and in season. I had the best, easiest pregnancy I ever had! I had very minimal morning sickness and less fatigue than with the others. I had no swelling and my blood pressure was perfect. I never experienced that extreme discomfort that so many women complain of. I 100% attribute a great pregnancy to Maria's WOE.  I gave birth naturally to a very healthy 7lb 5oz baby boy. I'm actually sad he's the last one because my pregnancy was so wonderful." -Sue
Click HERE to get started on your keto-adapted diet.
KETO DURING PREGNANCY
I get a ton of emails a few months after these consults telling me that they are ecstatic and are now pregnant but are wondering on what to eat now. As if this diet of REAL food would be harmful to a fetus. There are many reasons why to not add in certain foods like gluten and dairy. Many times when cravings get the best of pregnant clients and they consume these foods, the auto-immune response results in a miscarriage. But even if the clients are committed about staying away from gluten and dairy, they often worry that too low of carbs is bad for the fetus. You will never find evidence of this, but you will read it all over the web. The information that clients read have a few flaws:
1. A huge mistake is when people and doctors compare benign dietary ketosis to diabetic ketoacidosis. You can produce ketones in a starvation state. So instead of using a well-formulated low carb diet, they starved pregnant rats to get them into ketosis. The flaw in that evidence should be obvious.
2. The last form of this "evidence" is when they sliced up the brains of rat fetuses and saturated them in ketones. What happened was that the brain cells lived but it stopped producing new brain cells. This is thought to be evidence that ketosis causes retardation.
Now let's dive into the facts. The lean human body is 74% fat and 26% protein by calories. Fats are a structural part of every human cell and the preferred fuel source of the mitochondria, the energy-burning units of each cell. A fetus naturally uses ketones before and immediately after birth. Many studies done on pregnant pigs that are placed on ketogenic diets have fetuses with "increased fetal brain weight, cell size and protein content. In the early stages of pregnancy there is an upsurge in body fat accumulation, which is connected to hyperphagia and increased lipogenesis.
In the later stages of pregnancy there is an accelerated breakdown of fat depots, which plays an important role in fetal development. The fetus uses transported placental fatty acids as well as two other products: glycerol and ketone bodies. Even though glycerol crosses the placenta in slight proportions, it is a superior substrate for "maternal gluconeogenesis" (remember earlier, I discuss regular gluconeogenesis where we make glucose from protein when needed which is the preferred way of making glucose), and maternal glucose is the main substrate crossing the placenta. Heightened ketogenesis in fasting conditions or with the addition of MCT oils, create an easy transference of ketones to the fetus which allows maternal ketone bodies to reach the fetus, where the ketones can be used as fuels for oxidative metabolism as well as lipogenic substrates.
During pregnancy, women become even more sensitive to carbohydrates due to an evolutionary adaption in which they become slightly insulin resistant to allow a positive flow of nutrients to the developing fetus through the placenta. If the mom was more insulin sensitive than the fetus we could end up in a nutrient shortage situation. Biology fixes this problem by making mom a little insulin resistant, effectively "pushing" nutrients to the fetus. This rationalizes just how important feeding you and your fetus a nutrient dense ketogenic diet is.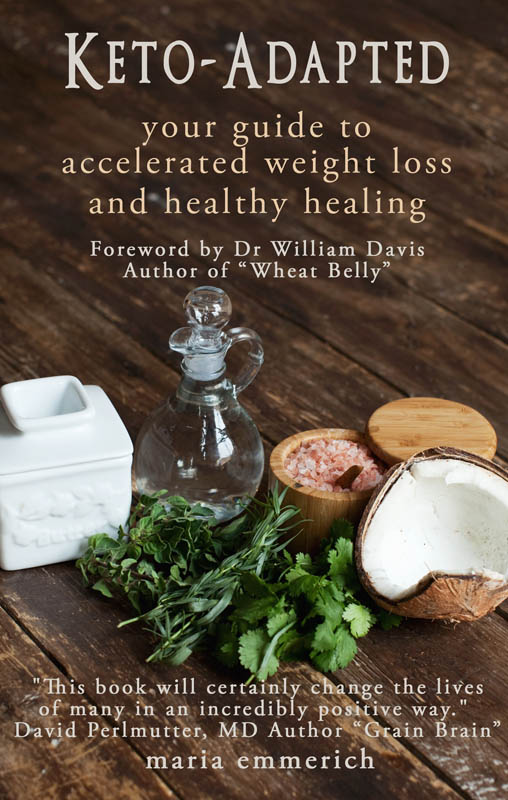 Breast-milk is naturally very high in fat as compared to baby formula which is high in carbohydrates and sugar; causing babies to be addicted to sugar early in life. If a newborn is breastfed, it spends a lot of time in ketosis, and therefore keto-adapted. Keto-adapted babies can efficiently turn ketone bodies into acetyl-coA and into myelin. Ketosis helps babies develop and build their brains. I love it when my clients continue to consume those "fat bombs" they ate to get pregnant because the coconut oil helps with the baby because coconut oil has anti-bacterial, anti-viral and anti-fungal properties which keep the mother and baby healthy. The extra coconut oil also helps with lactation, but more importantly the coconut oil increases lauric acid in the breast milk. Lauric acid is a rare medium-chain fatty acid found in human breast milk that supports healthy metabolism. Read more about this in my new book Keto-Adapted.
If you would like to help out a small family, rather than large business, I am happy to announce that you can now get my books as a high quality ebook that works on any platform. Plus, most of the profits don't go to Amazon or apple! 
Click HERE or select "My Books" above to get your copy now
!
Click HERE to get a limited edition of the Hard Cover.
Click HERE to get a soft cover.
Thank you all for your love and support!
Certain prescriptions, including birth control, deplete zinc in our body. A zinc deficiency can cause birth defects. So if you are planning on getting pregnant, a good rule of thumb is to discontinue birth control for 6 months before getting pregnant and increase your zinc stores. Zinc is not only important for females, it also helps with sperm motility. Oysters are filled with zinc! YUM!
"Maria helped me lose 75 pounds in just over a year. The Maria way cleared up many health issues I had been struggling with, some my whole life. Losing the weight and getting into the best health of my life also helped me and my husband get pregnant after 7 years of trying and two miscarriages. We are due with our little girl in February. Thank you Maria Emmerich for changing my life." Leah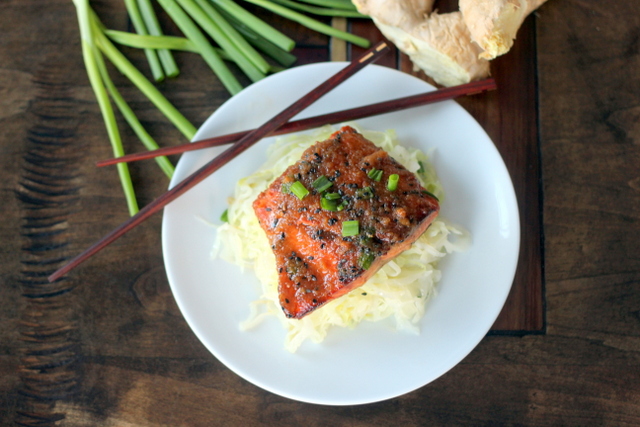 Women in their postpartum period often get the blues. Why is this so common? Well, babies need DHA for proper brain development, so in the last stages of pregnancy, the baby "pulls" DHA from the mother's stores. This is found to be the cause of postpartum depression. Adding DHA during your third trimester has shown to help with the "baby blues," but even more interesting is that it can increase babies IQ scores.
Orange Ginger Salmon
Ingredients
1½ pounds raw salmon
¼ cup MCT oil or quality olive oil
2 TBS toasted sesame oil
2 TBS rice vinegar
2 TBS Swerve confectioners
2 TBS coconut aminos or organic Tamari sauce
2 garlic cloves, grated
1 TBS freshly grated ginger
SESAME ORANGE GINGER SAUCE
¼ cup melted coconut oil
¼ cup full fat coconut milk
2 TBS Swerve Confectioners
1 tsp toasted sesame oil
1 tsp coconut aminos or organic Tamari sauce (soy sauce)
½ tsp freshly grated ginger
½ tsp toasted sesame seeds
½ tsp orange oil/extract
¼ tsp fish sauce (for Umami: see below)
GARNISH:
1 TBS black sesame seeds
4 green onions, sliced
Instructions
In a large bowl or baking dish, combine melted oil, sesame oil, coconut aminos/Tamari, garlic, ginger, vinegar, natural sweetener and whisk well until combined. Add salmon to the dish or place everything in a large shallow baking dish (I used a lasagna pan) so the salmon can soak up the marinade. Refrigerate and marinate for 30 minutes.
Preheat broiler.
Remove salmon from the marinade. Sprinkle with a little bit of salt and pepper, then place directly under the broiler, skin side down.
Cook for 10-12 minutes, depending on the salmon's thickness, until opaque and easily flake-able with a fork.
Remove and serve immediately, garnish with a sprinkling of black sesame seeds, green onions and the orange ginger sauce.
To make the sauce, in a small saucepan, combine the ingredients in a boil while whisking for about 3 minutes and the mixture is very smooth. Please note that this sauce will separate if it sits too long or cools. To combine it again, gently warm and whisk until well mixed. Pour over salmon.
Serve over Quest pasta or cabbage "pasta" if desired.
Notes
NUTRITIONAL COMPARISON (per serving)
Traditional Orange Salmon = 414 calories, 16.6g fat, 34.2g protein, 23.1g carbs, 0.9g fiber
"Healthified" Orange Salmon = 411 calories, 30.1g fat, 33.9g protein, 2.4g carbs, 0.8g fiber (65% fat, 33% protein, 2% carbs)
 TIP: I made extra sauce and cooked my cabbage "pasta" in the extra sauce. This way, I had more cabbage pasta with the high fat sauce and a smaller portion of salmon to get my fat ratio better.
Plan Plan Plan is the key to success
Recipes like my cabbage "pasta" can be found in my cookbook The Art of Healthy Eating Slow Cooker. Cabbage is so cheap and lasts forever, I always keep one in my fridge. Cabbage pasta can be made days ahead of time and stored in an air tight container in the fridge for easy additions to dinner.
One trick that works for our family is that Craig helps clean up after dinner, while I prepare dinner for the next night. I often fill my slow cookers with a main dish, side dish and dessert (yes, I have 3 beloved slow cookers). Then in the morning, all I have to do is take the slow cooker shell out of the fridge and turn them on. That takes so much stress and anxiety out of my day!
To get over 300 slow cooker recipes, check out The Art of Healthy Eating: Slow Cooker, click HERE to order. 
My favorite slow cooker is $40 off today! Click HERE to find. 
And this one is more affordable and is $10 off today. Click HERE to find.
Happy Eating! Thank you all for your love and support!